Selling USDT via XPOS is now available via Binance Smart Chain. Since it is an on-chain transaction, it supports Binance Smart Chain compatible blockchain wallets/addresses only.
XPOS On-Chain Sales supports USDT BEP20, please follow the guide to check how to sell USDT BEP20 on XPOS:
1. Click "Crypto Sales" on the XPOS homepage
2. Select the sales coin "USDT"
3. Click 'On-chain (BSC-BEP20)'
4. Enter the receiving fiat amount (Notice: The sales amount must be greater than 1 USDT). This includes the gas fee and merchant's service fees. Please ask for customer's agreement on these fees before proceeding to the next step.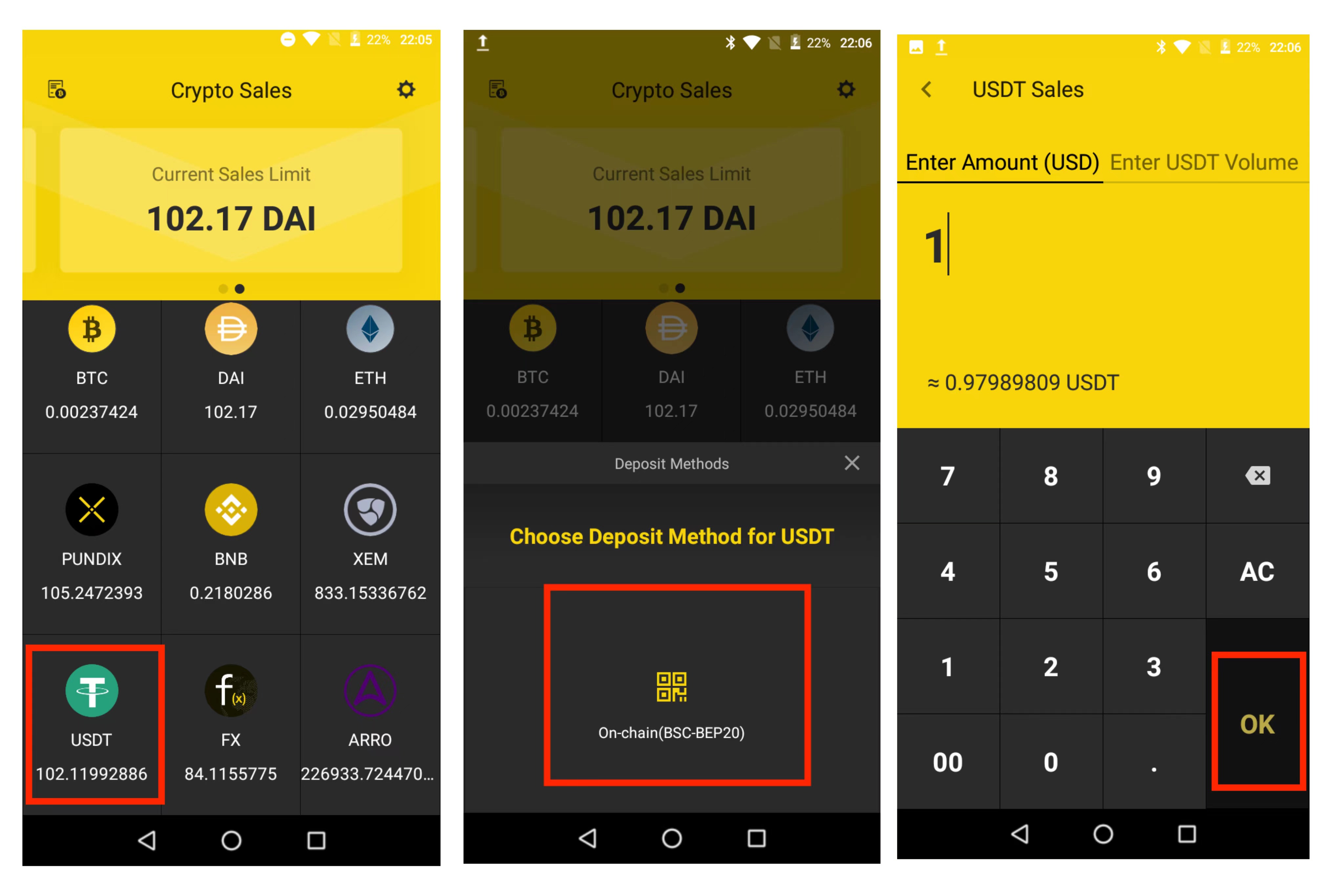 5. Confirm the sales information and click 'Next' to continue
6. Check the 'Received amount' and click 'OK'.
7. Read the 'Notice' and click 'Agree' to next page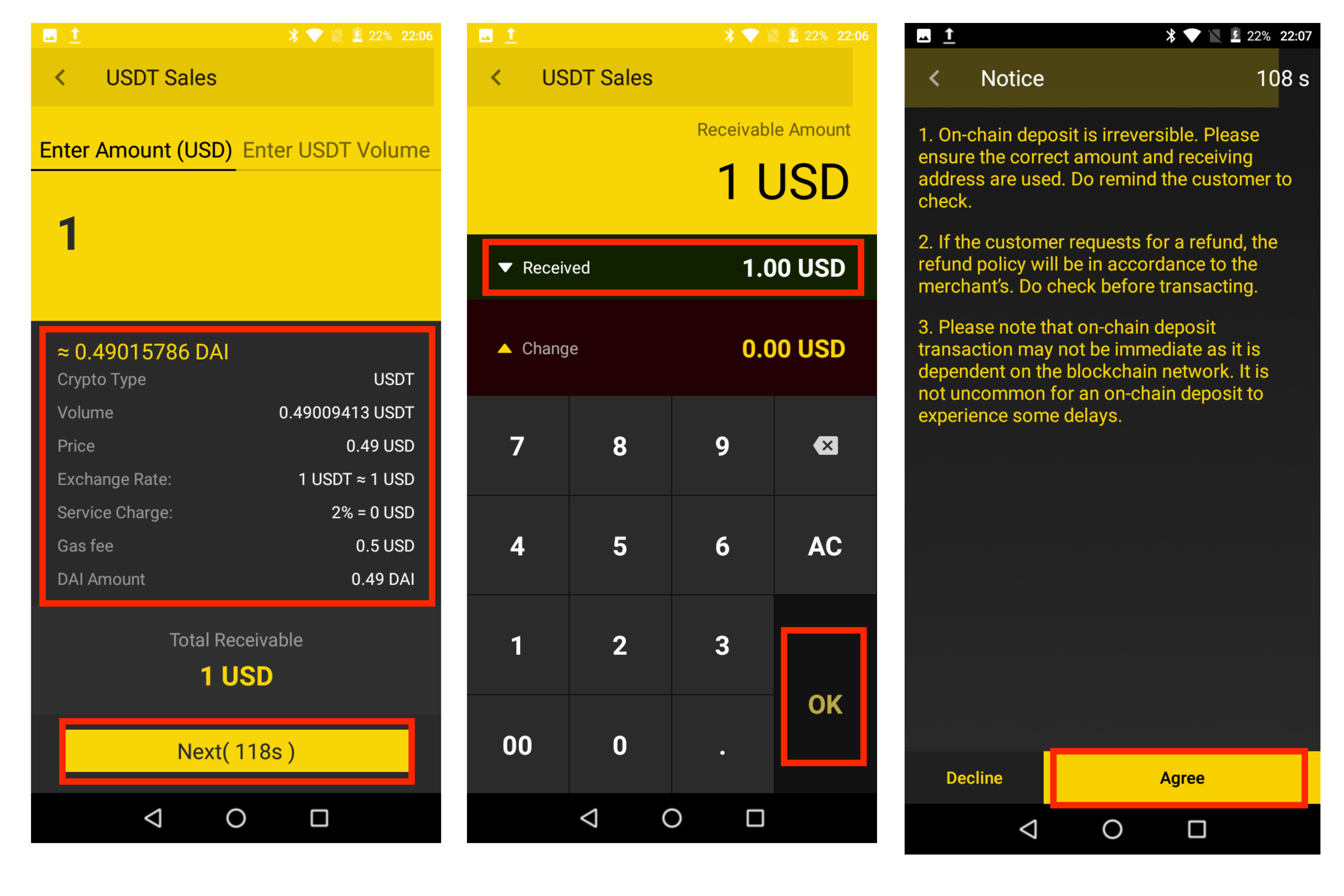 8. Use XPOS to scan the QR code of the receive address. Please make sure the withdrawal address is the BSC network address.
9. Transaction success! You may check the details in history. (The gas fee about the USDT Sales transaction now is 0.5 USDT)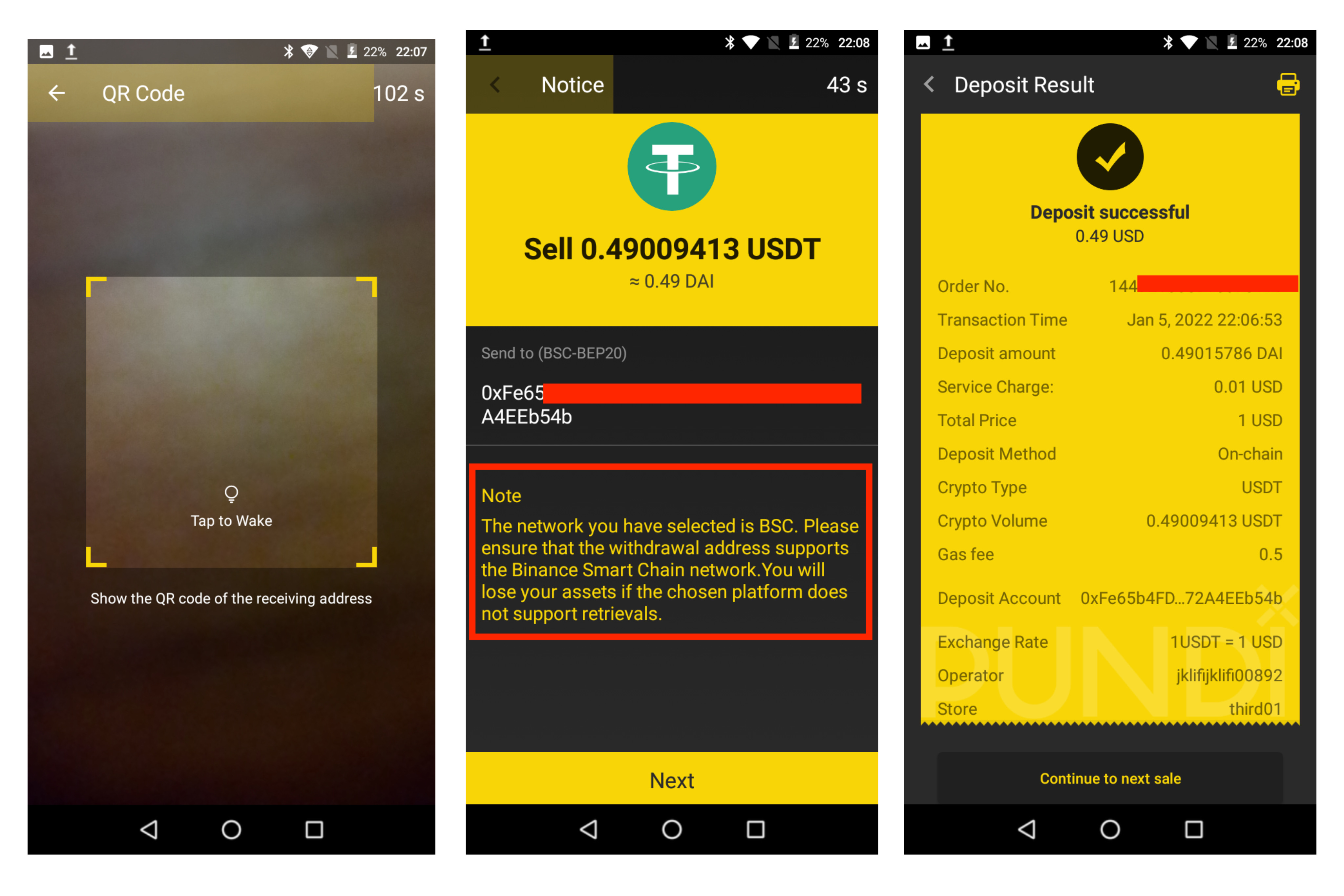 *Please note that the minimum on-chain sale amount is an equivalent value of 1 USDT/DAI worth of coins/tokens.