Notes:
$PUNDIX holders who have been holding $PUNDIX in an individual's ERC-20 wallet from 14:00 GMT+8 on 21st June 2021, until the launch of the Pundi X Chain on 13th October 2021 can claim $PURSE via their BEP20 wallets.
1. Use the wallet supporting both Ethereum and Binance Smart Chain to claim, such as f(x)Wallet, Metamask, Trust…etc. Make sure the wallet address you use to connect is the one where you've stored your PUNDIX ERC20 tokens. Also make sure you have enough BNB BEP20 token in the address you will use to claim PURSE token (which should be the same as your ERC20 wallet address that hold your PUNDIX tokens) to pay the gas fee.
*If you don't have BNB BEP20, you need transfer some BNB from your Binance account or other supporting wallet before you proceed with the claim.
2. Visit the official claim page on your desktop browser: https://www.pundix.com/claimpurse/#/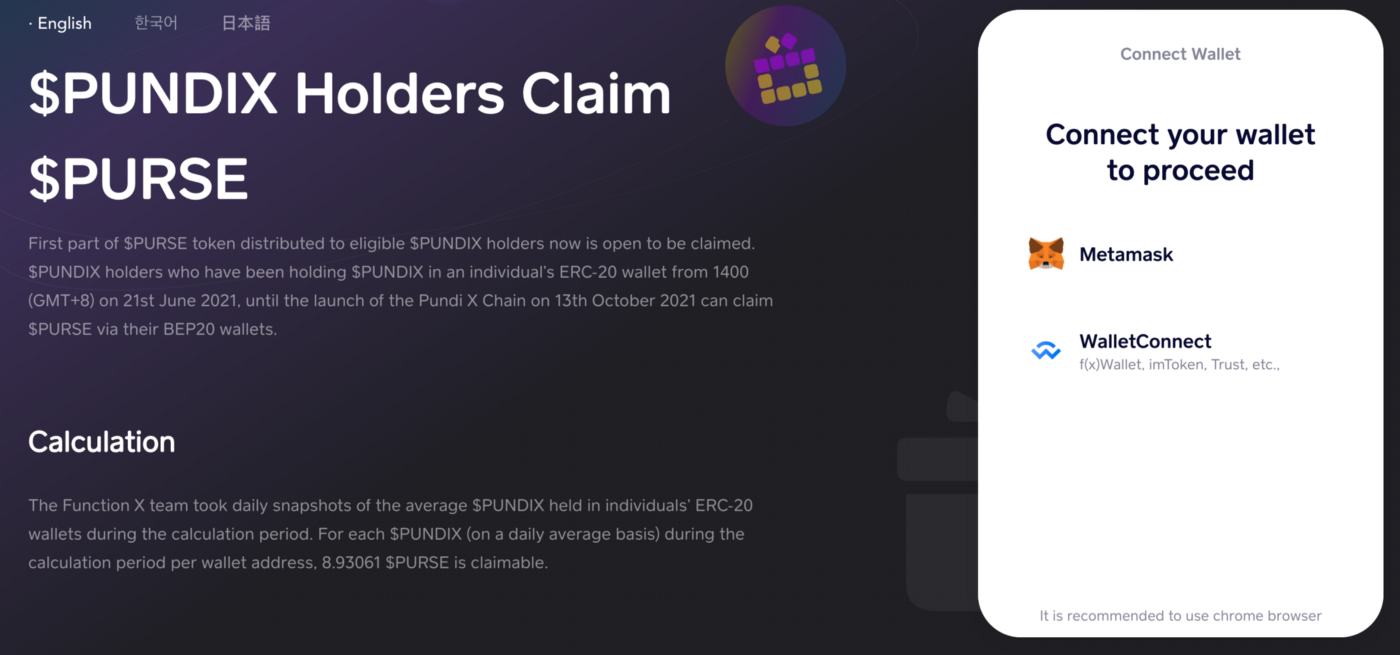 3. Connect your wallet to claim. If you store your PUNDIX token in f(x)Wallet or Trust Wallet during the snapshot period, choose "WalletConnect" to connect your wallet.
4. Use your wallet to scan the QR code on the official claim site and choose an BEP20 address to connect.
5. You will see a summary of your claimable PURSE tokens on your claim page and click "Claim"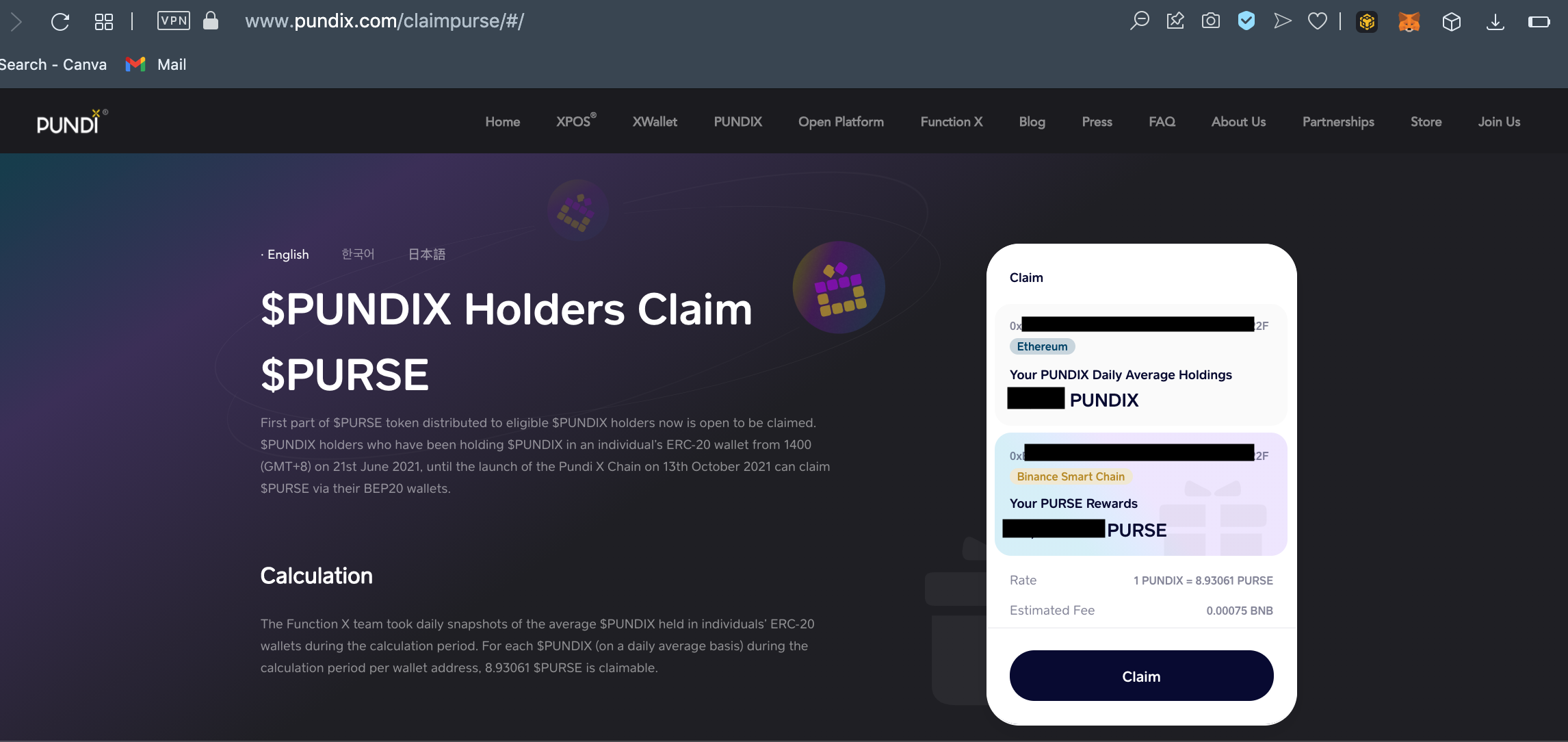 4. You will get ALL your claimable $PURSE immediately after the claim transaction is made successfully
NOTICE: If you use a new address or a new wallet that does not support both chains, "$PURSE Token" will not appear on the claim interface and you'll be unable to claim. All the unclaimed tokens will be burnt.
For more information, please refer to the Purse Medium article.