After you swapped your $NPXSXEM BEP2 to $NPXSXEM BEP20, you can process the $NPXSXEM BEP20-$PURSE conversion on official website (https://pundix.com/migratepurse/#/).
All you need to do is to connect your decentralized wallet that holds your $NPXSXEM BEP20 token and send them to a designated smart contract for converting to $PURSE tokens.
Please make sure you have enough BNB (BEP20) for the transaction fee. The converted $PURSE token will be distributed to you in a 12-month period:
1. Connect metamask or Wallet Connect for other BEP20 supported wallet such f(x)Wallet, Trust wallet etc.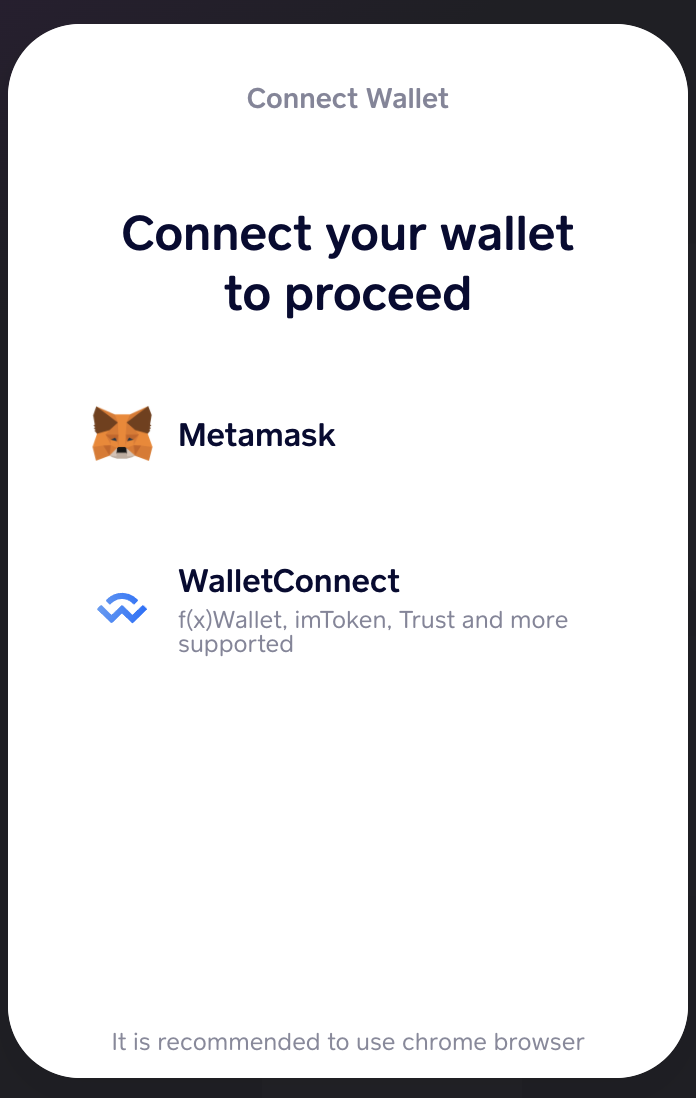 * if you don't know how to add the BSC network on Metamask you can check this one to add:https://docs.binance.org/smart-chain/wallet/metamask.html
2. After connect your wallet, you will see your NPXSXEM tokens in your wallet to be used for conversion. To do the conversion, you need approve NPXSXEM to do this first.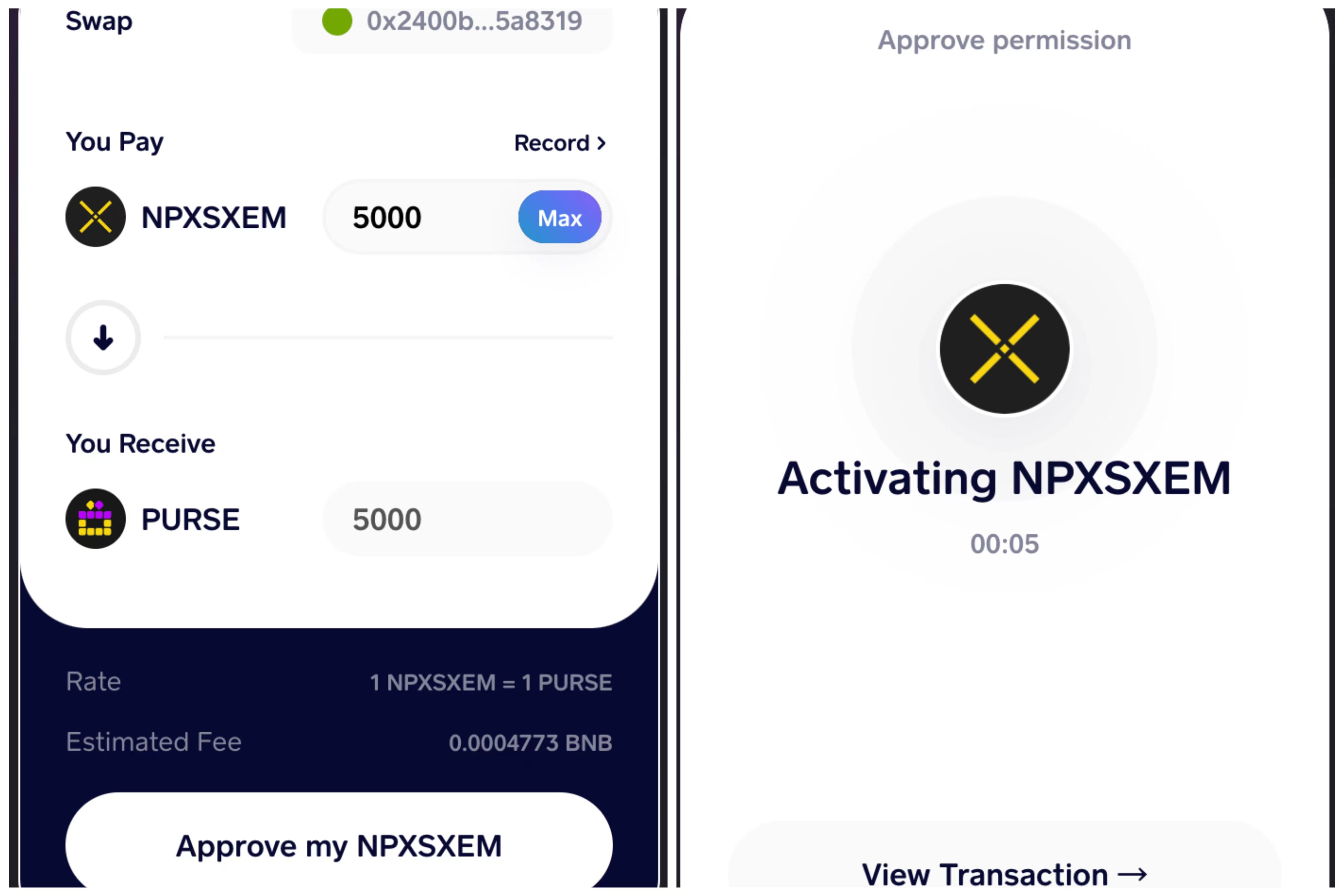 3. You can preview the transaction after NPXSXEM approval transaction is completed. You will get 12% of the total claimable tokens right after the conversion, and the remaining 88% will be unlocked (8% every 30 days) over the next 11 months.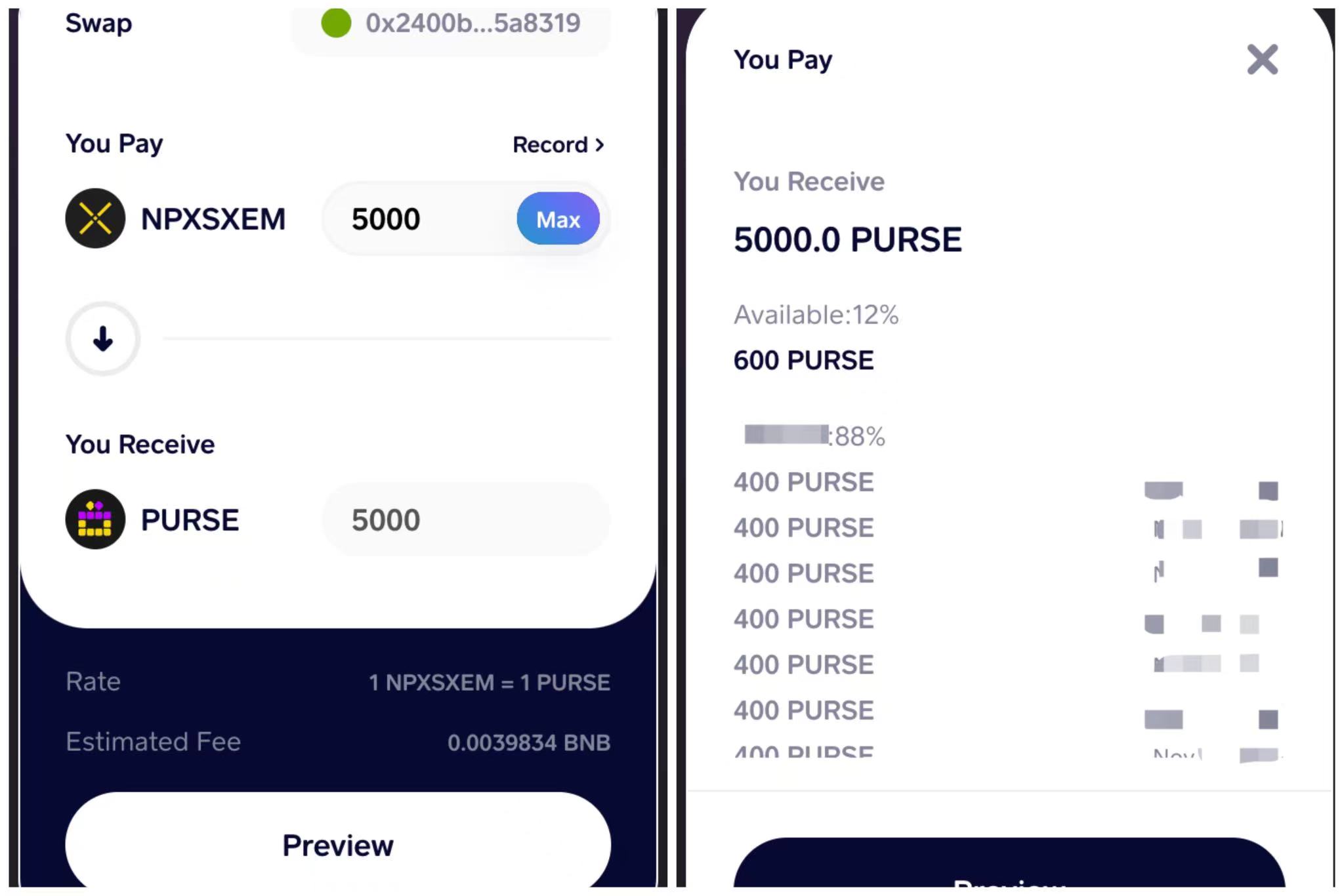 4. Once confirmed the preview transaction, the transaction will be processed.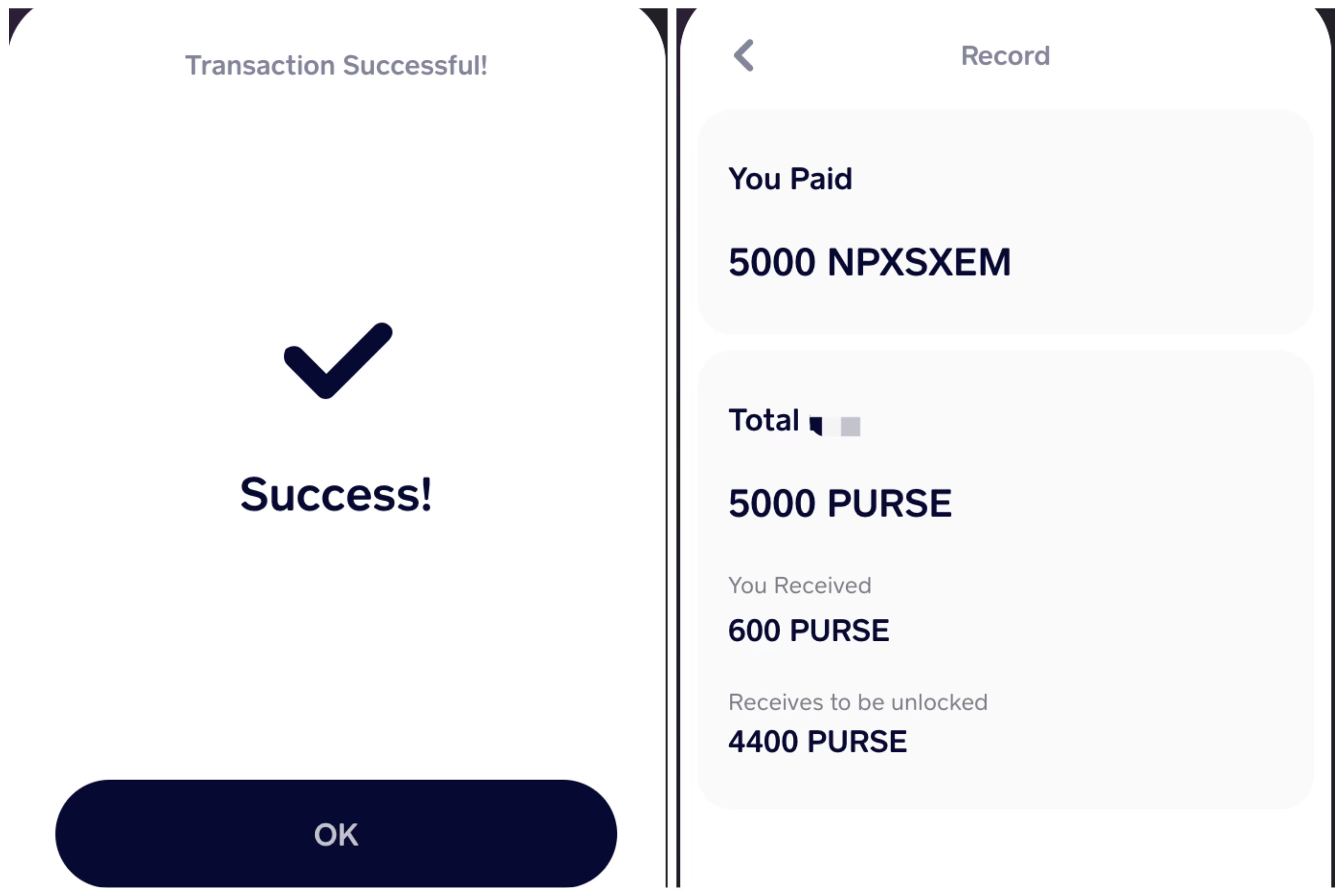 If you cannot find your PURSE token, please add PURSE token to your asset list.
Contract address: 0x29a63F4B209C29B4DC47f06FFA896F32667DAD2C (PLEASE DO NOT SEND TOKEN TO THIS CONTRACT ADDRESS. TOKEN SENT TO A CONTRACT ADDRESS WILL BE LOST.)
Name: PURSE TOKEN
Symbol: PURSE
Decimals: 18
For more information, please refer to the Medium article.