On-chain Sales Instruction
XPOS On-Chain Sales is a new feature from the Pundi X XPOS solution. Users can purchase cryptocurrency from the XPOS using their private wallets. Currently, only BNB and ETH are supported.
ETH wallets that can be used include: Myetherwallet, Enjin wallet, ImToken, Coinbase wallet, Trust wallet and other non-custodial ETH wallets.
The BNB wallets that can be used are: Trust wallet, Enjin wallet, Binance chain wallet and other non-custodial BNB wallets.
Please follow the guide to use XPOS on-chain crypto sales.
1. Click ⑤ Crypto Sales on the homepage
2. Select the sales coin. Now, on-chain sales only supports two coins: BNB and ETH.
3. Click 'On-chain'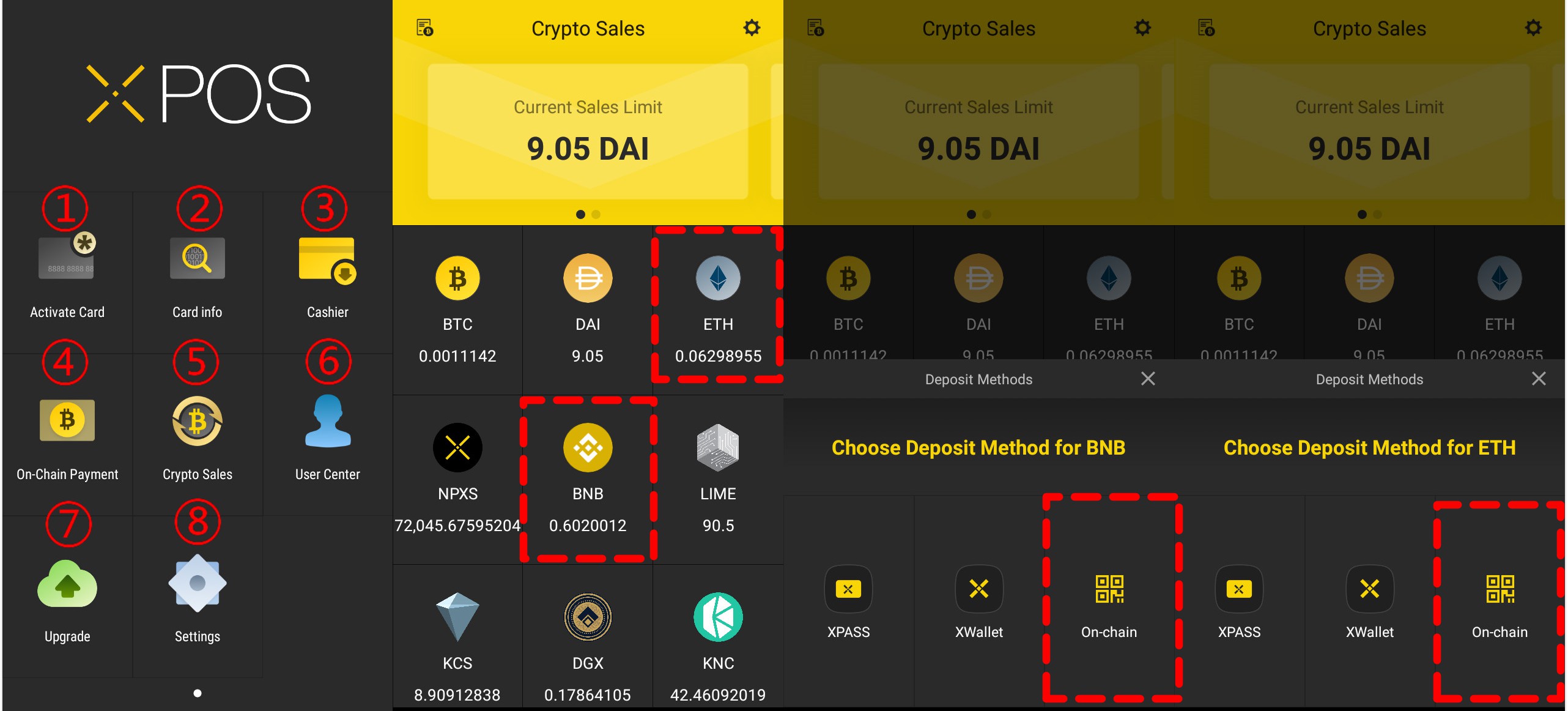 4. Enter the amount Notice: The sales amount must be greater than 1 USDT.
5. Confirm the sales information and click 'Next' to continue
6. Enter the 'Received amount' and click 'OK'.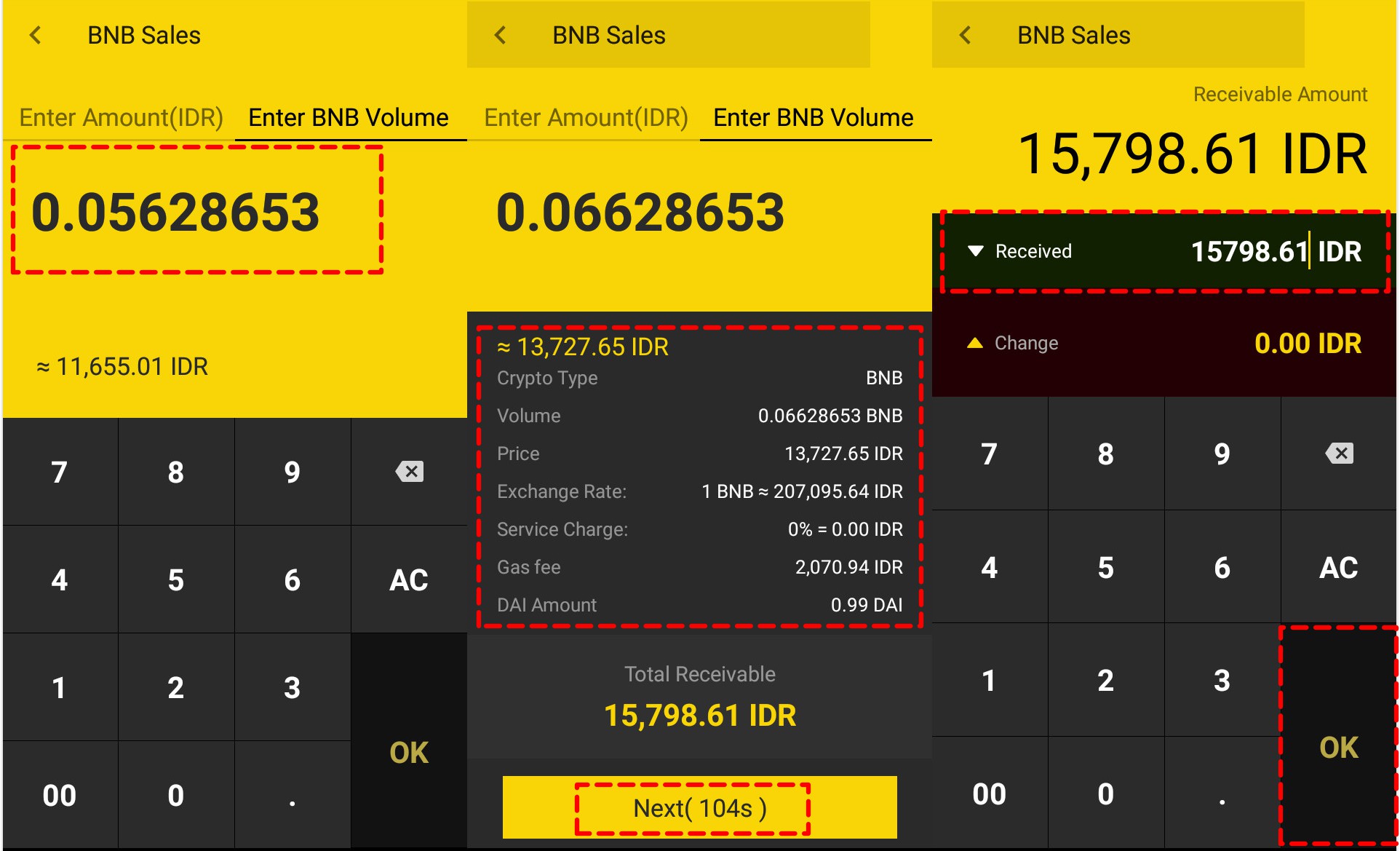 7. Read the 'Notice' and click 'Agree' to next page
8. Use XPOS to scan the QR code of the receive address
9. Transaction success! You may check the details in history.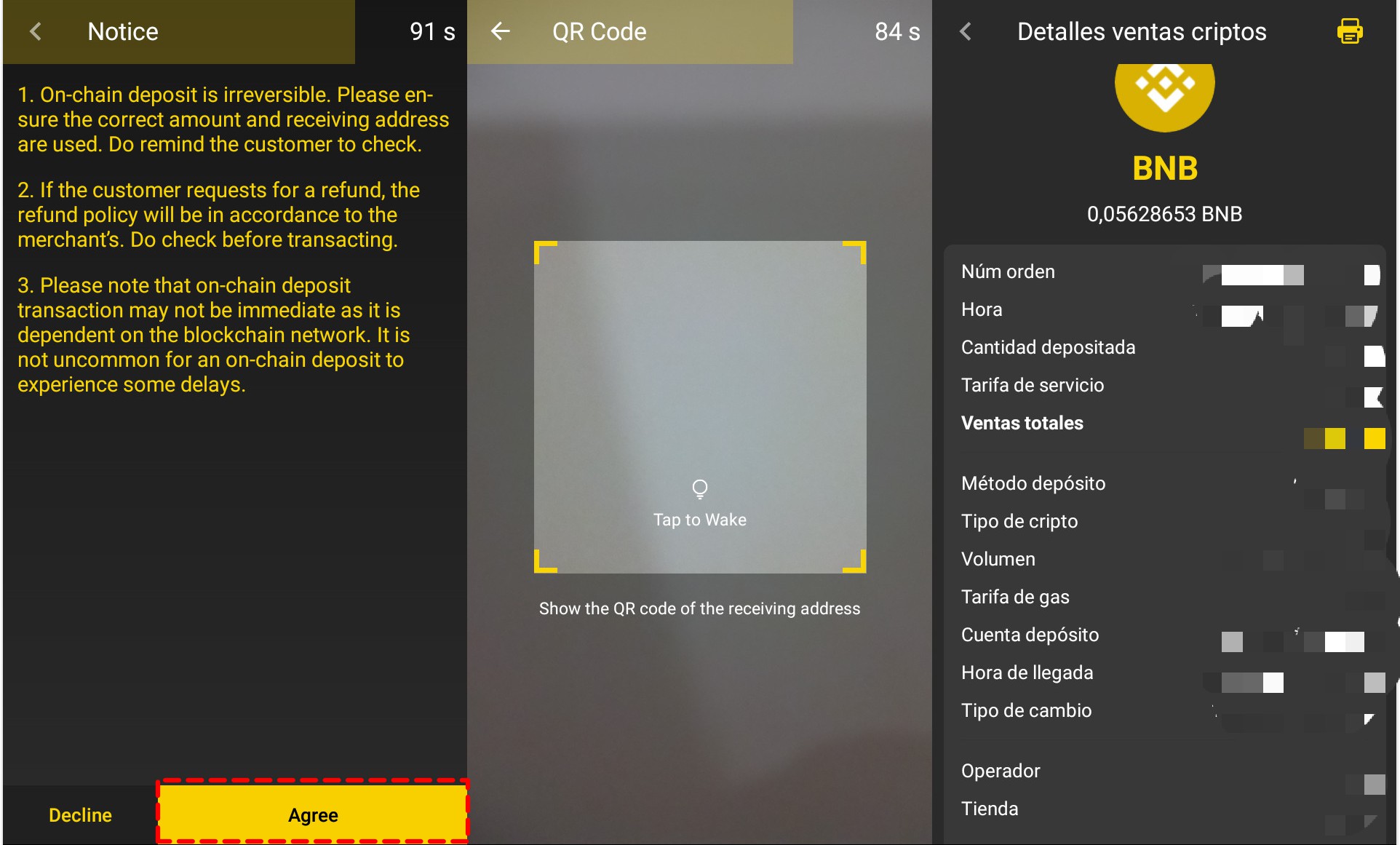 *Please note that the minimum on-chain sale amount is an equivalent value of 1 USDT/DAI worth of coins/tokens. The maximum amount is 100 USDT/DAI per transaction, 10,000 USDT/DAI within 24 hours.