1. Login your account at Merchant Management System. If you forget your password, please visit https://merchant.pundix.com/#/forgot_password to reset.
2. Click 'Funds' on your left hand side and choose 'Sales account' or 'Cashier account' in the menu. You can also consolidate your fund into one account by using "Transfer" feature before performing the withdrawal.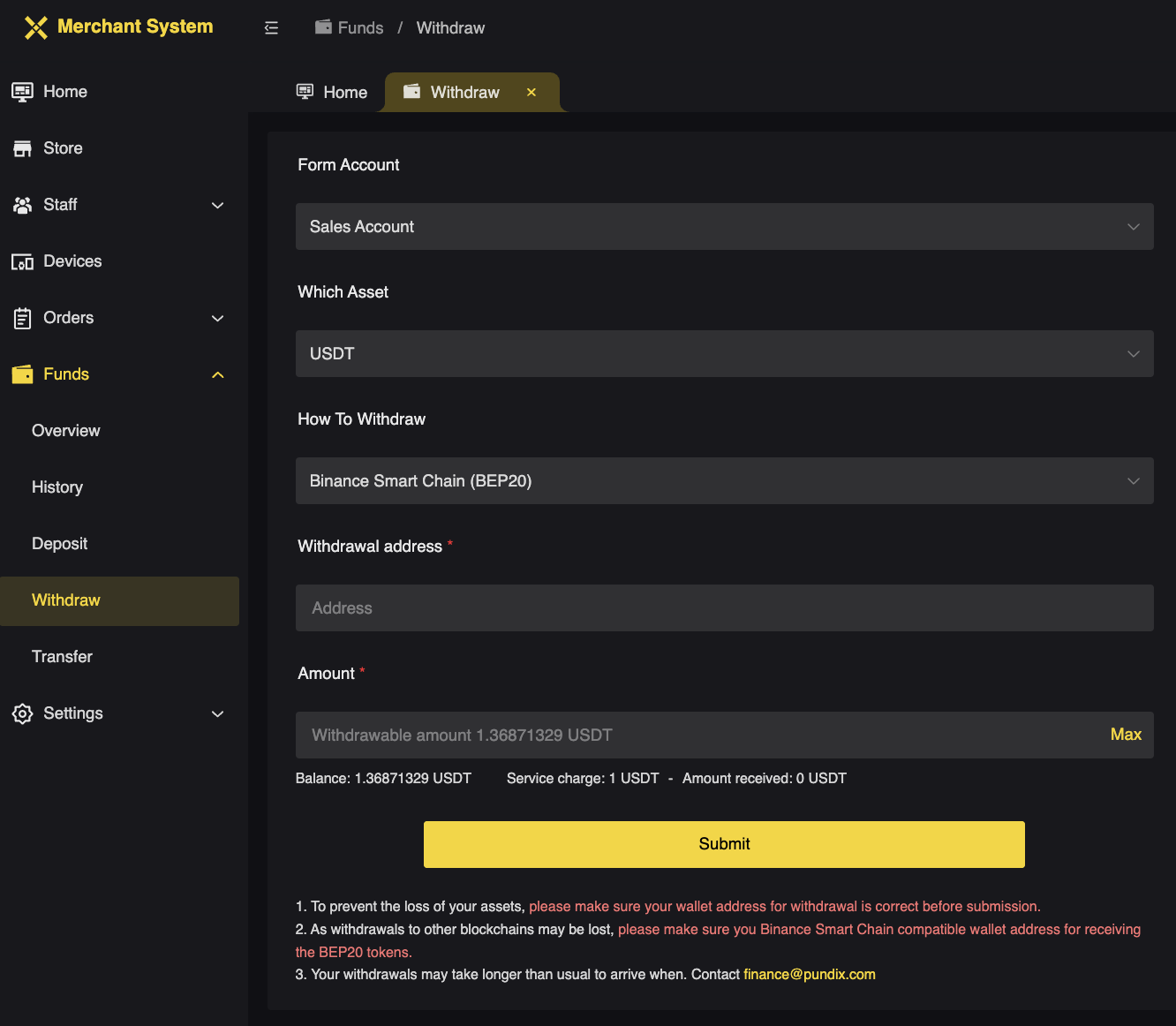 3. Click 'Withdrawal' to enter the info and settle your crypto payment in a stable coin, DAI or USDT. Please make sure to input the address supporting the USDT / DAI BEP20 tokens on BNB Smart Chain or USDT TRC20 tokens that you have the access to. For the amount of single withdrawal lower than 10,000 USDT/DAI, the transaction will be automatically completed on chain. The processing time depends on the BNB Smart Chain network or Tron network condition.
For the single withdrawal amount above 10,000 USDT/DAI, the withdrawal request will be sent for a review. The processing time will be up to 24 hours. The maximum withdrawal amount per day is 30,000 USDT/DAI per merchant account.
*Notice: Please check again all the info before submission. The tokens will be lost forever if sent to a wrong address.
You can also watch the video tutorial: