Be one of the first to own the world first true blockchain smartphone powered by Function X! An exclusive pre-order of Blok On Blok smartphone will start from November 30 to December 14 in the XWallet app. XWallet users will be able to buy BOB at 10% discount which is USD539 /USDT539 (Retail price is USD599).
Here is the guide of how to make your pre-order easily:
1. Download and register on the XWallet app. Go to "Carnival" section — tap on "Pre-Order Now" to proceed (see below, you can add BOB Dapp to pre-order also).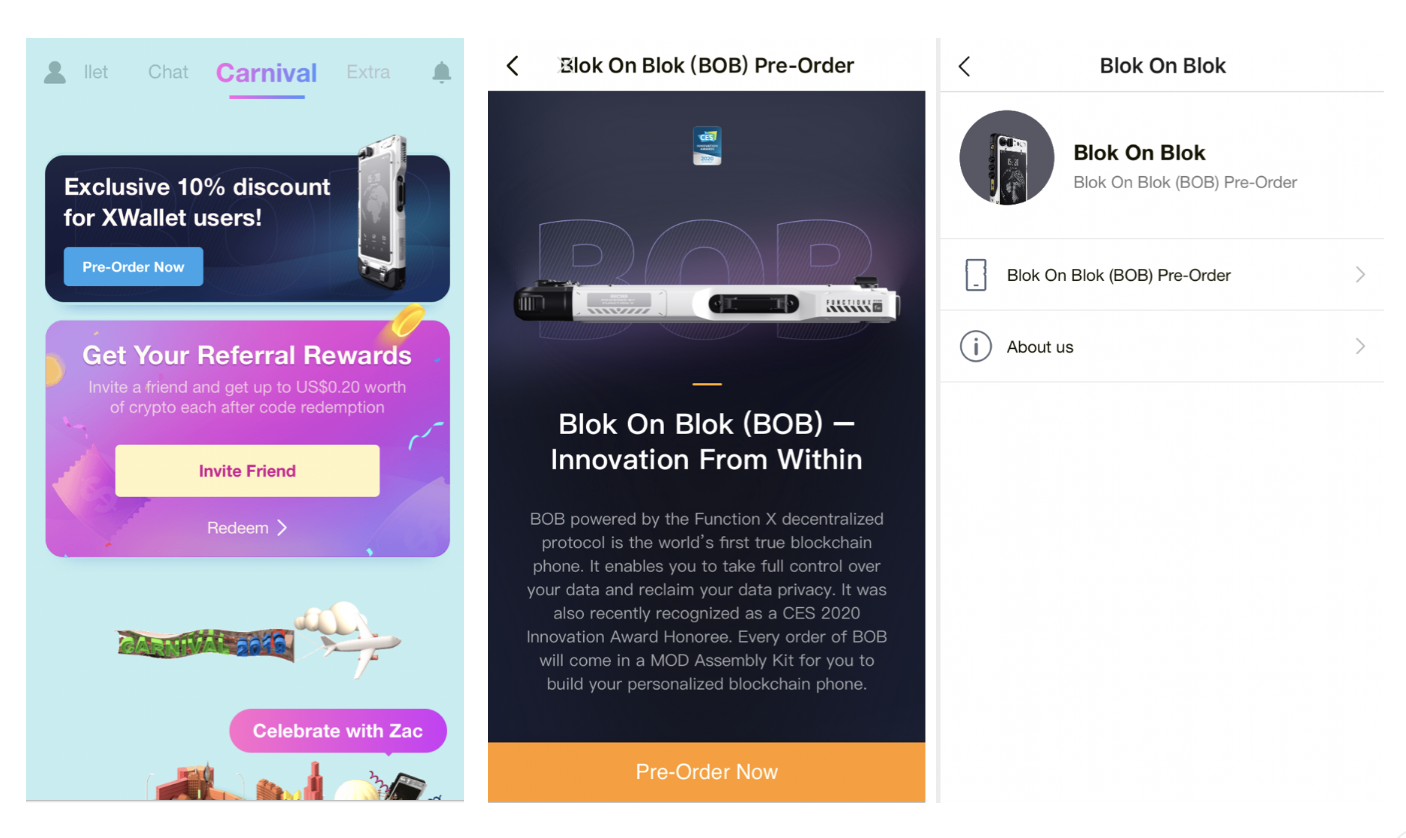 2. Enter the number of units and your personal info (name, phone no. and email) before clicking "Place Order".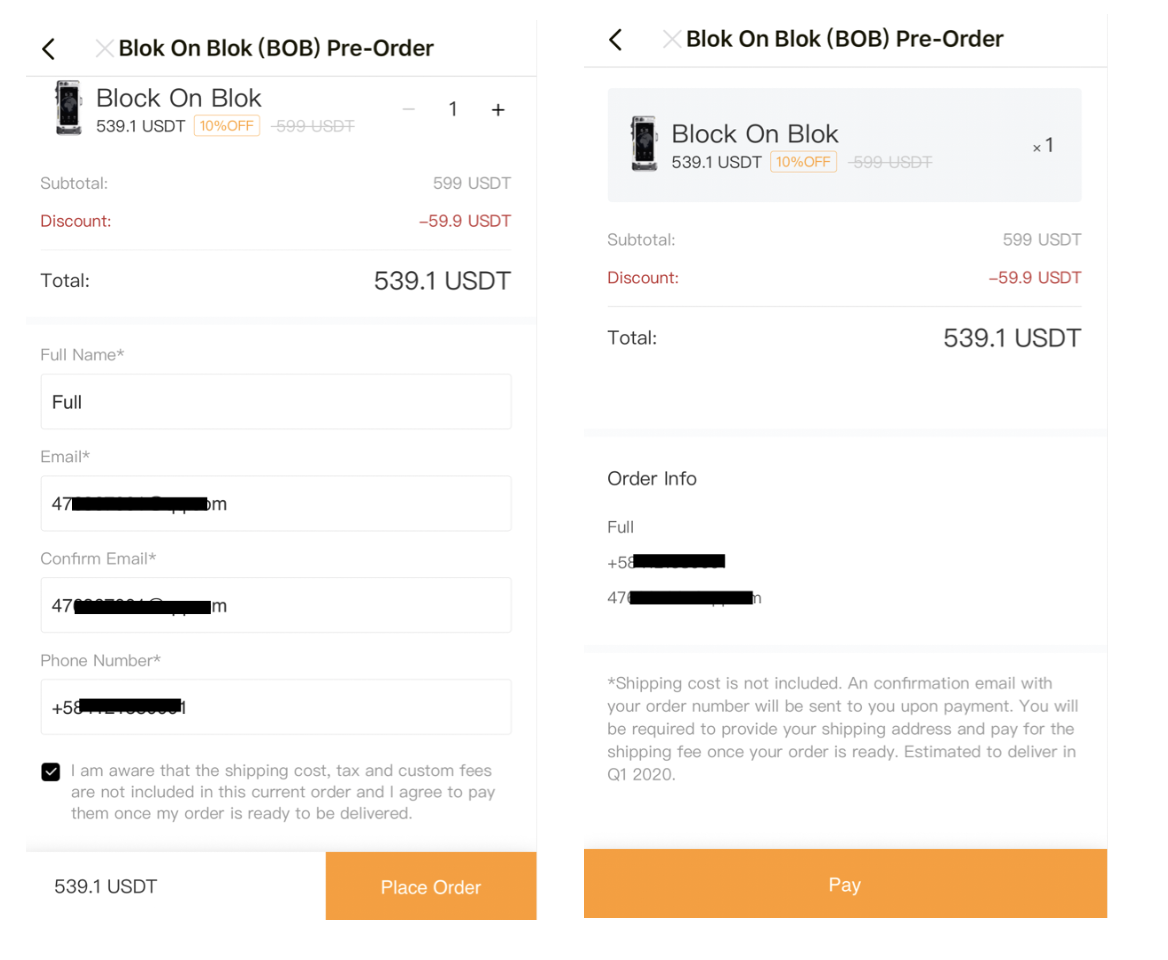 3. Confirm the amount and complete payment. You can choose your preferred available cryptocurrency supported by the XWallet to complete the payment.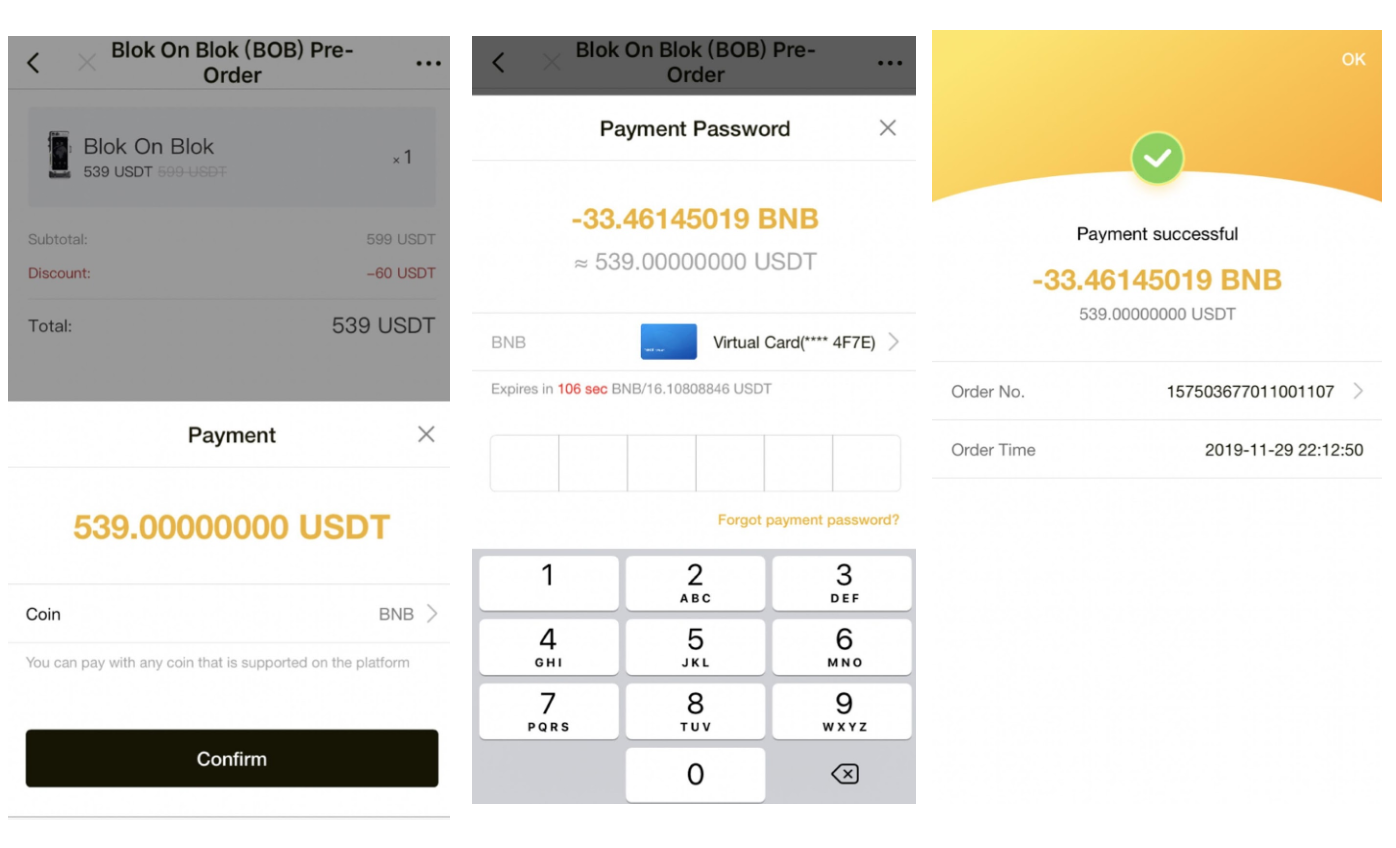 4. Upon successful payment, you will receive a confirmation email with your order number and details of your order.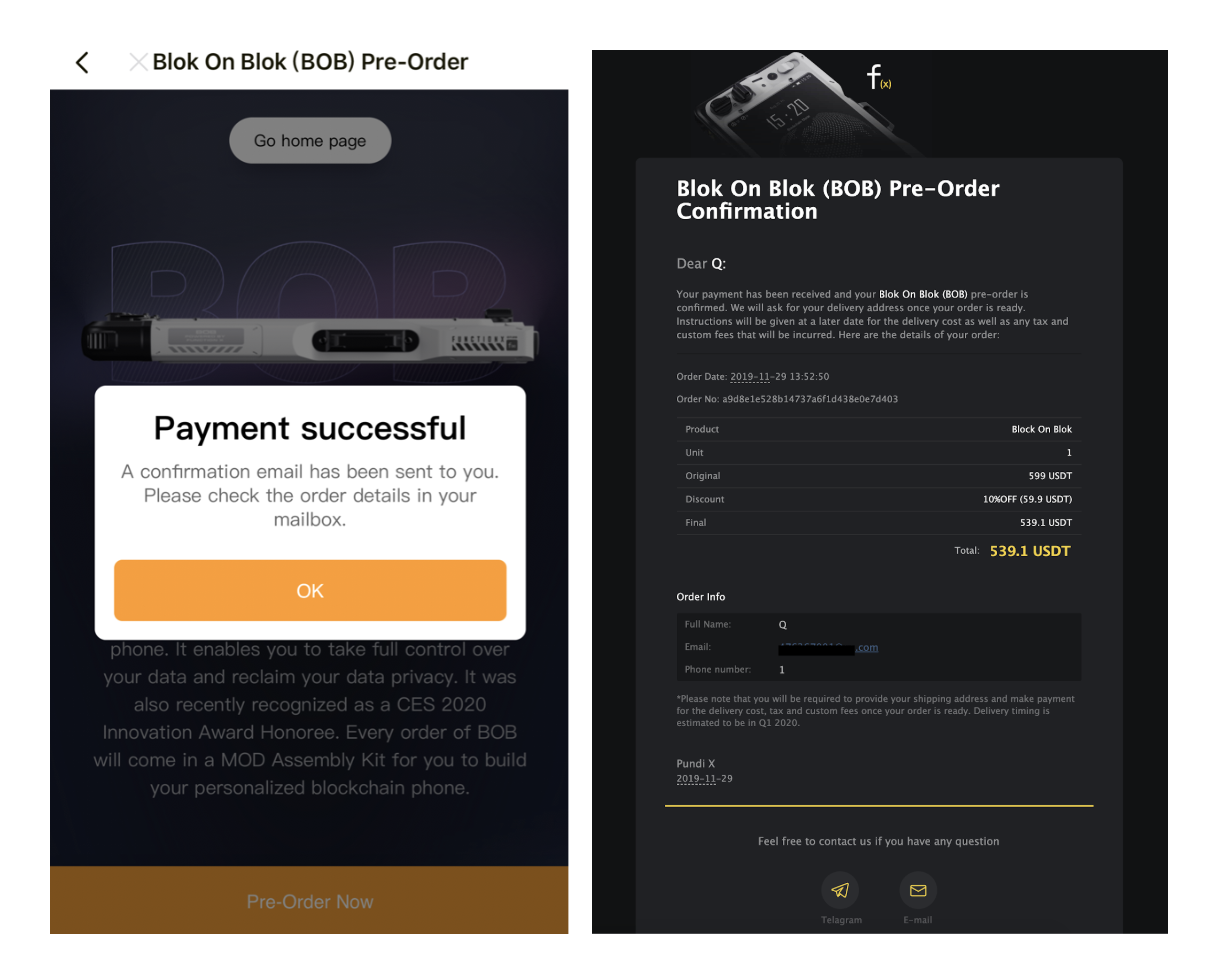 5. Please note that you will be required to provide your shipping address and make payment for the delivery cost, tax and custom fees once your order is ready. Delivery timing is estimated to be in Q1 2020. (Due to Covid-19, the production schedule has been changed. Please follow the official Function X announcement for latest development.)
If you have any queries, kindly contact preorder@functionx.io
Cancel order
Please contact preorder@functionx.io if you decide to cancel the order.