Introduction
With the aim of increasing the accessibility of digital currency transactions, we have made efforts to further develop the Pundi X ecosystem to accommodate on-chain payment using any blockchain wallet. This is ideal for consumers who already own digital assets but do not have an XWallet account or XPASS Card. This new feature allows non-Pundi X product users to pay with their private or exchange wallets via our XPOS merchants. Currently, BTC, BNB, ETH, and USDT are available. We will add more tokens in the near future based on the users' requests.
The payment procedure will require consumers to make a normal transfer via their blockchain wallets by scanning the wallet's address/QR Code and inputting the amount. This transaction will be sent through Bitcoin Lightning/ETH/BNB Smart Chain/Tron network. Once a node has confirmed the transaction, Pundi X's ecosystem will notify XPOS, and payment settlement is complete.
How to accept payment from blockchain wallet?
1. Click 'Cashier Pro' on the XPOS platform
2. Enter the payment amount
3. Invite the customers to scan QR code with their own wallet to enter your XPOS address
4. Wait for the transaction to complete.
Once the transaction is successfully completed, XPOS will prompt a notification. Please print and handover the receipt to your customer.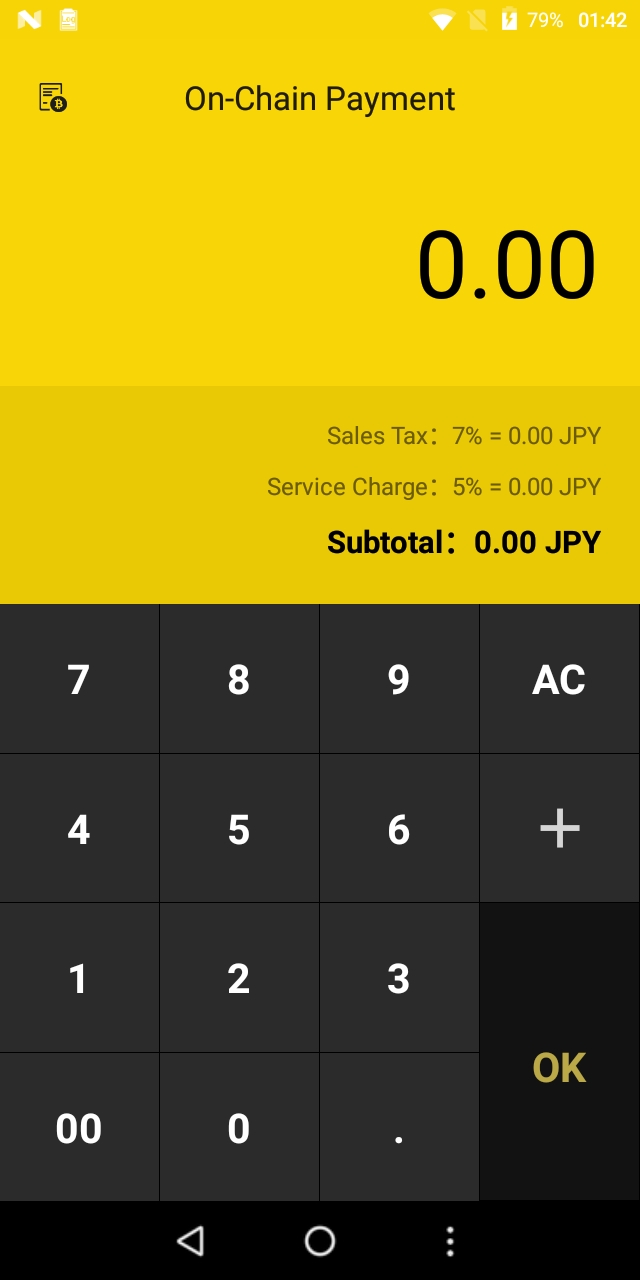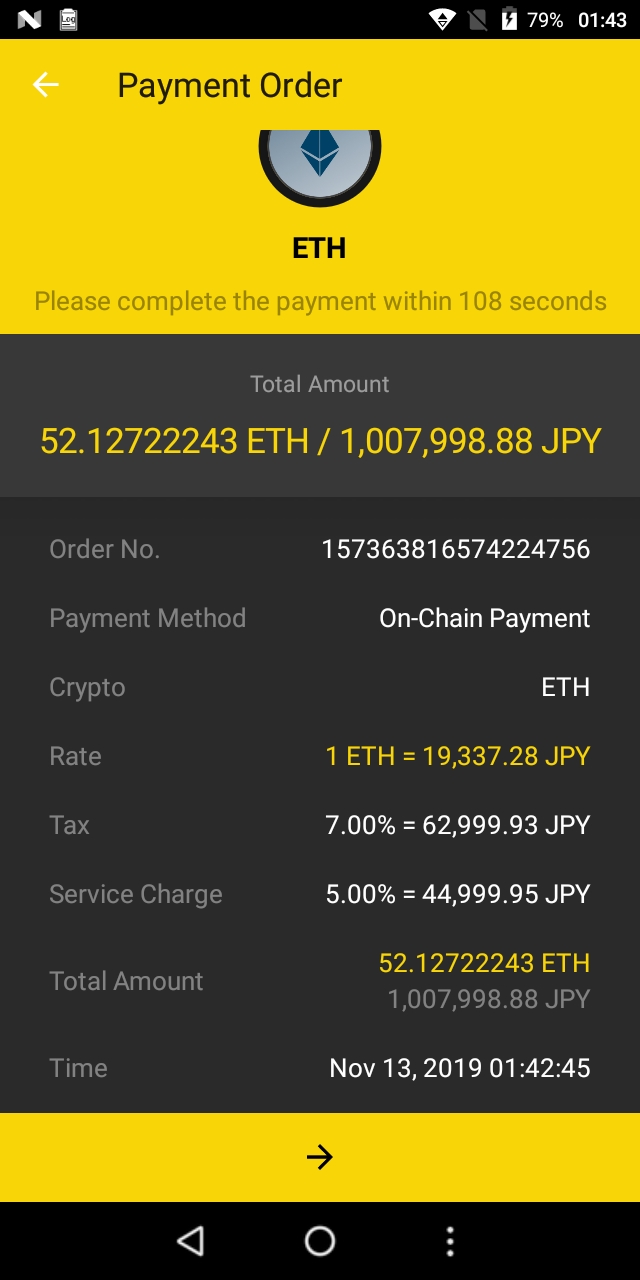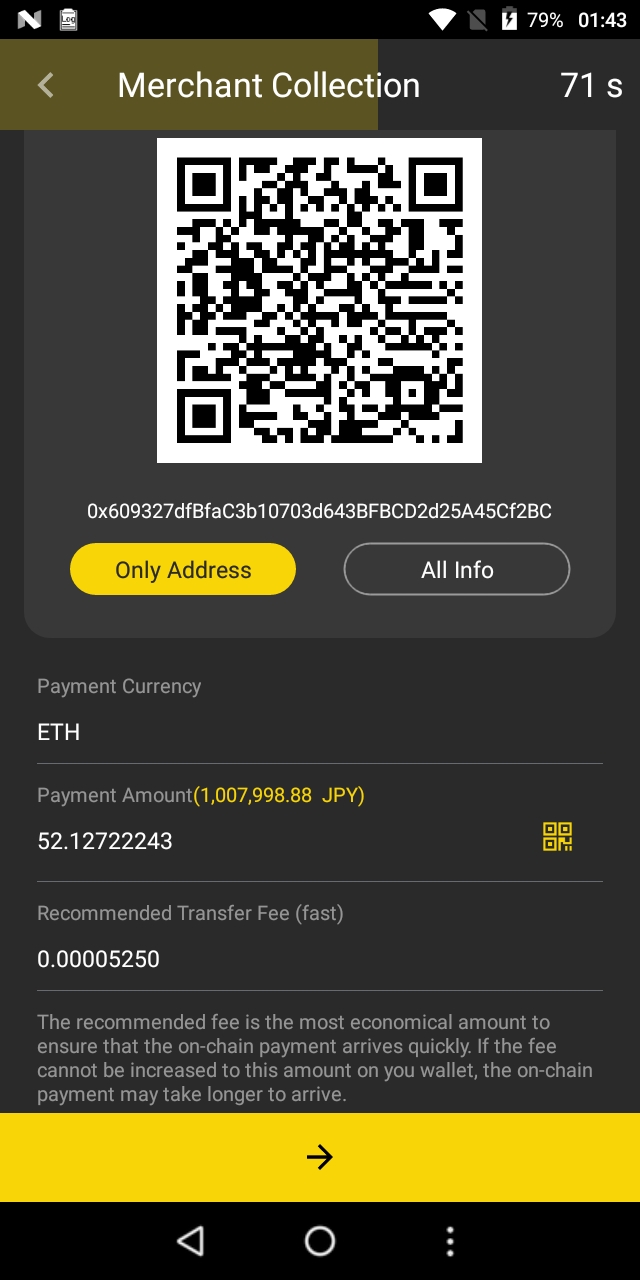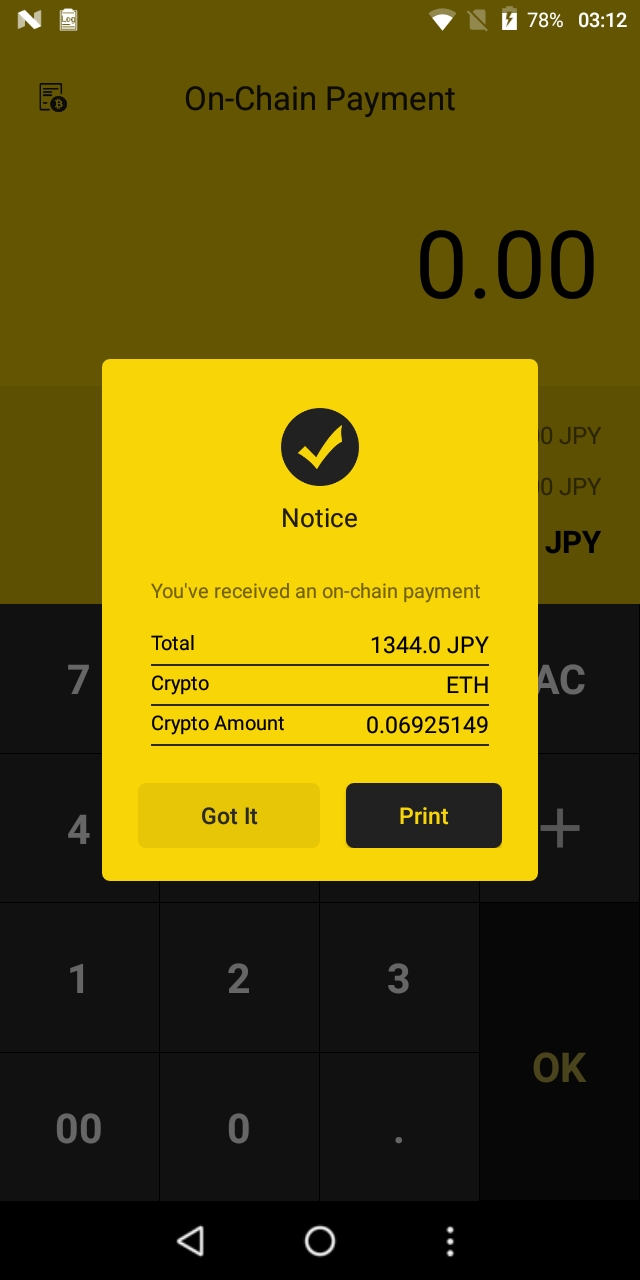 Attention
The payment is successful only when the receipt has been successfully printed. Please do not let the customers leave without giving them the receipt.
*Please note that the minimum Cashier Pro payment amount is an equivalent value of 1 USDT/DAI worth of coins/tokens. The maximum amount is varied based on the limit in different regions.