Introduction
With the aim of increasing the accessibility of digital currency transactions, we have made efforts to further develop the Pundi X ecosystem to accommodate on-chain payment using private blockchain wallets. This is ideal for consumers who already own digital currency but do not have an XWallet account or XPASS Card. This new feature allows non-Pundi X product users to pay with their private wallets via our XPOS merchants. Currently, ETH and BNB are available. We will add more tokens in the near future once this feature is fully tested and developed.
The payment procedure will require consumers to make a normal transfer via their private wallets by scanning the wallet's address/QR Code and adjusting the fees. This transaction will be sent through ETH/BNB's network. Once a node has confirmed the transaction, Pundi X's ecosystem will notify XPOS and payment settlement is complete. Should there be a payment failure, currency would automatically be refunded. However, if payment was made via exchange withdrawal, a centralized wallet or if the order took longer than 10 minutes, there is a risk of asset loss.
How to accept payment from private blockchain wallet?
1. Click 'On-Chain Payment' on the XPOS platform
2. Enter the payment amount
3. Make sure both you (or your staff) and the customer to read the notes before proceeding to the next step.
3. Invite the customers to scan QR code with their own private wallet to enter your XPOS address
4. Wait for the transaction to complete.
Once the transaction is successfully completed, XPOS will prompt a notification. Please print and handover the receipt to your customer.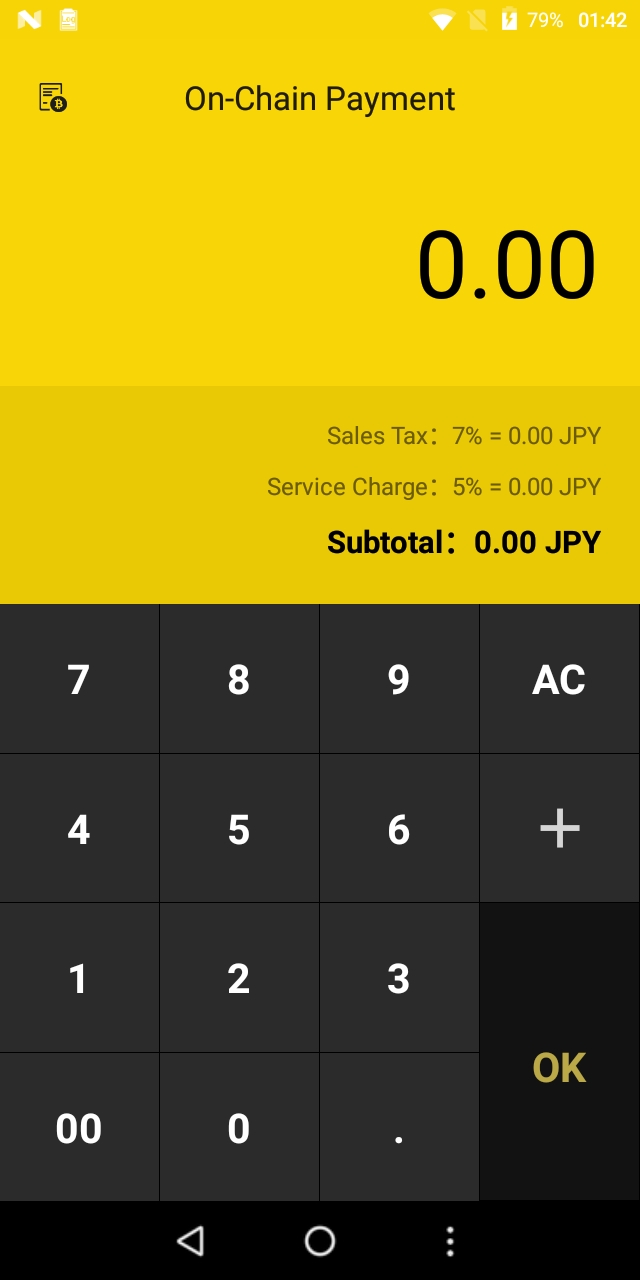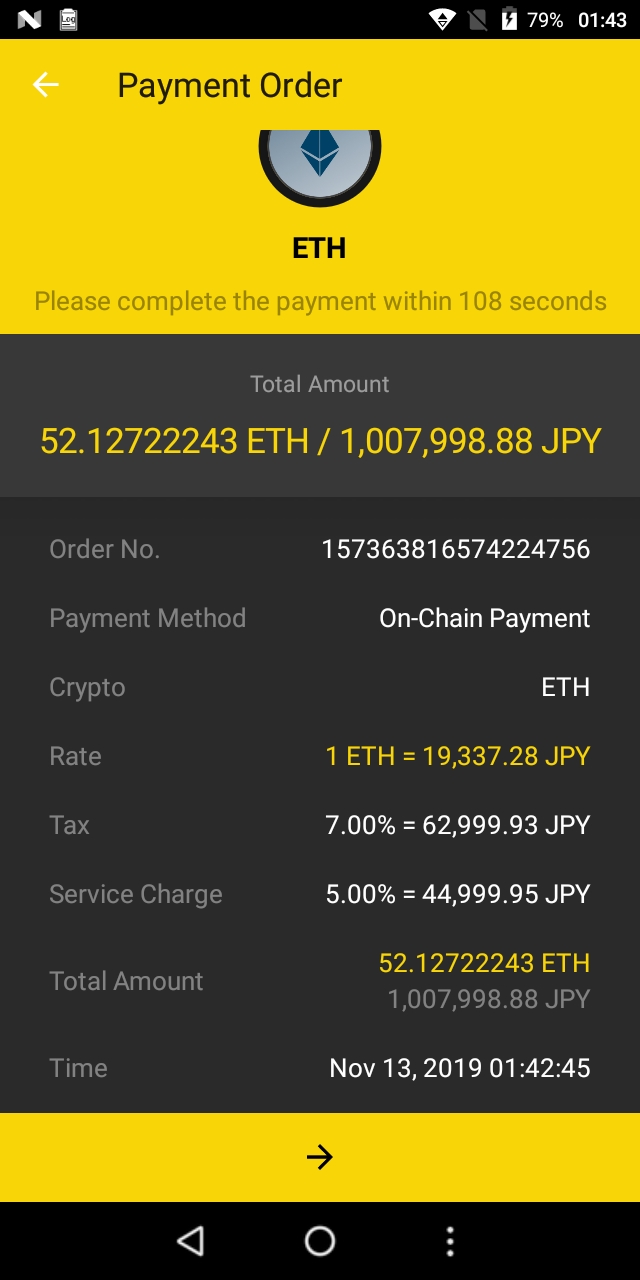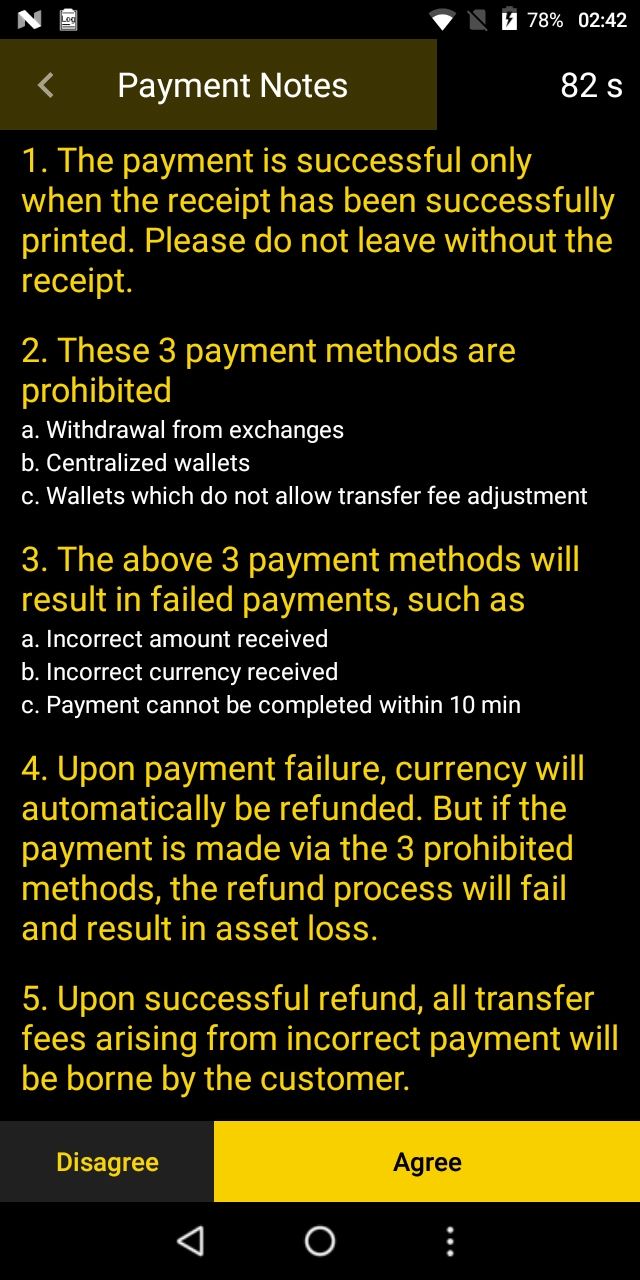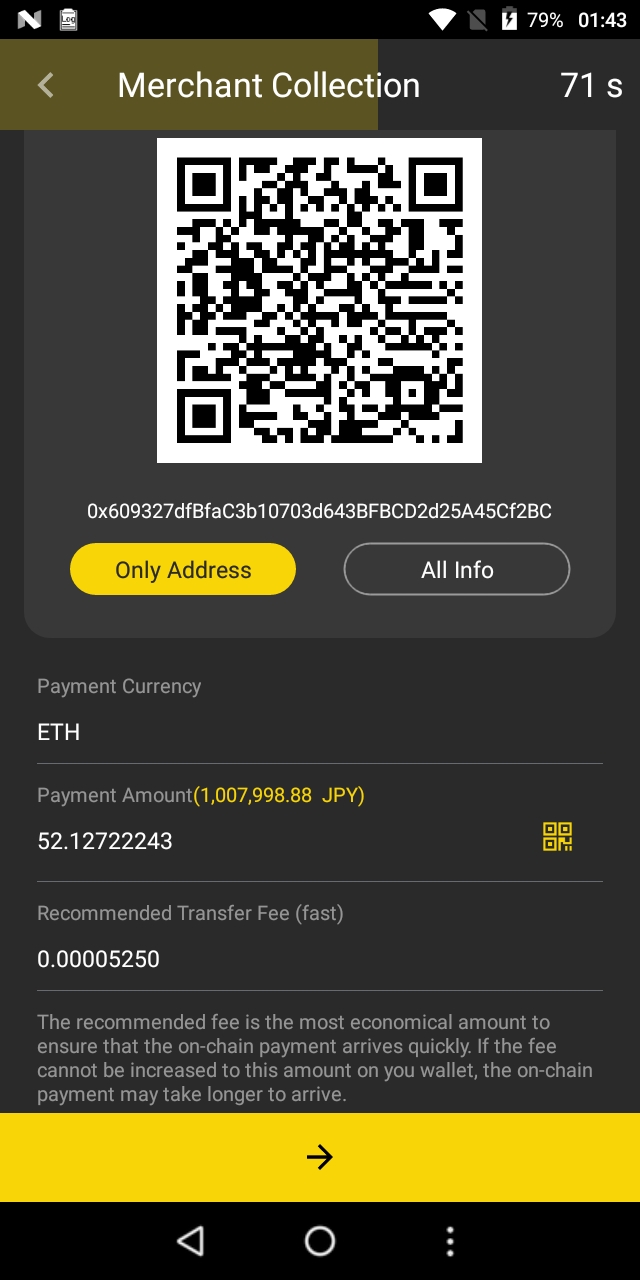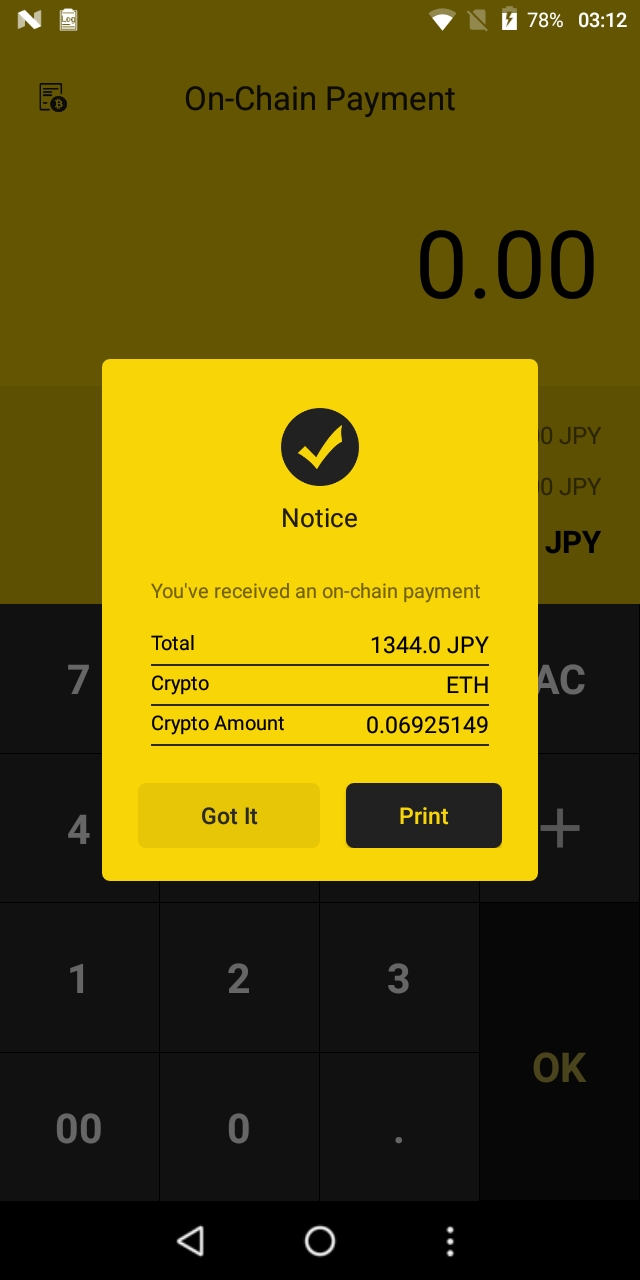 Attention
1. The payment is successful only when the receipt has been successfully printed. Please do not let the customers leave without giving them the receipt.
2. The following three payment methods are prohibited
a. Withdrawal from exchanges
b. Centralized wallets
c. Wallets which do not allow transfer fee adjustment
3. The above 3 payment methods will also result in failed payments, such as
a. Incorrect amount received
b. Incorrect currency received
c. Payment cannot be completed within 10 min
4. Upon payment failure, currency will automatically be refunded. But if the payment is made via the 3 prohibited methods, the refund process will fail and result in asset loss.
5. Upon successful refund, all transfer fees arising from incorrect payment will be borne by the customer.
*Please note that the minimum on-chain payment amount is an equivalent value of 1 USDT/DAI worth of coins/tokens. The maximum amount is 100 USDT/DAI per transaction, 1,000 USDT/DAI within 24 hours.