1 How to create a new account?
Go to the bottom and click on "+", Private A/c.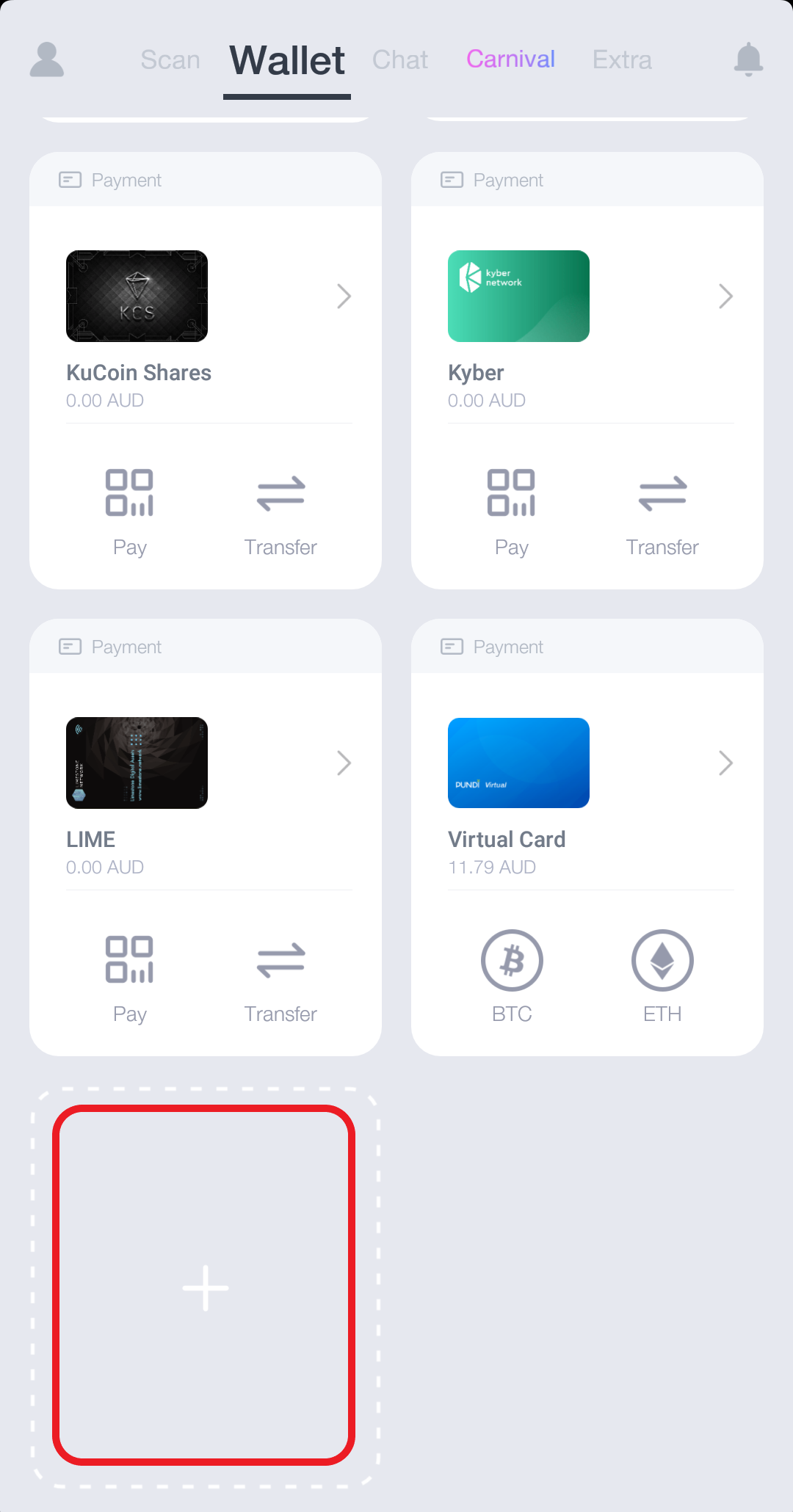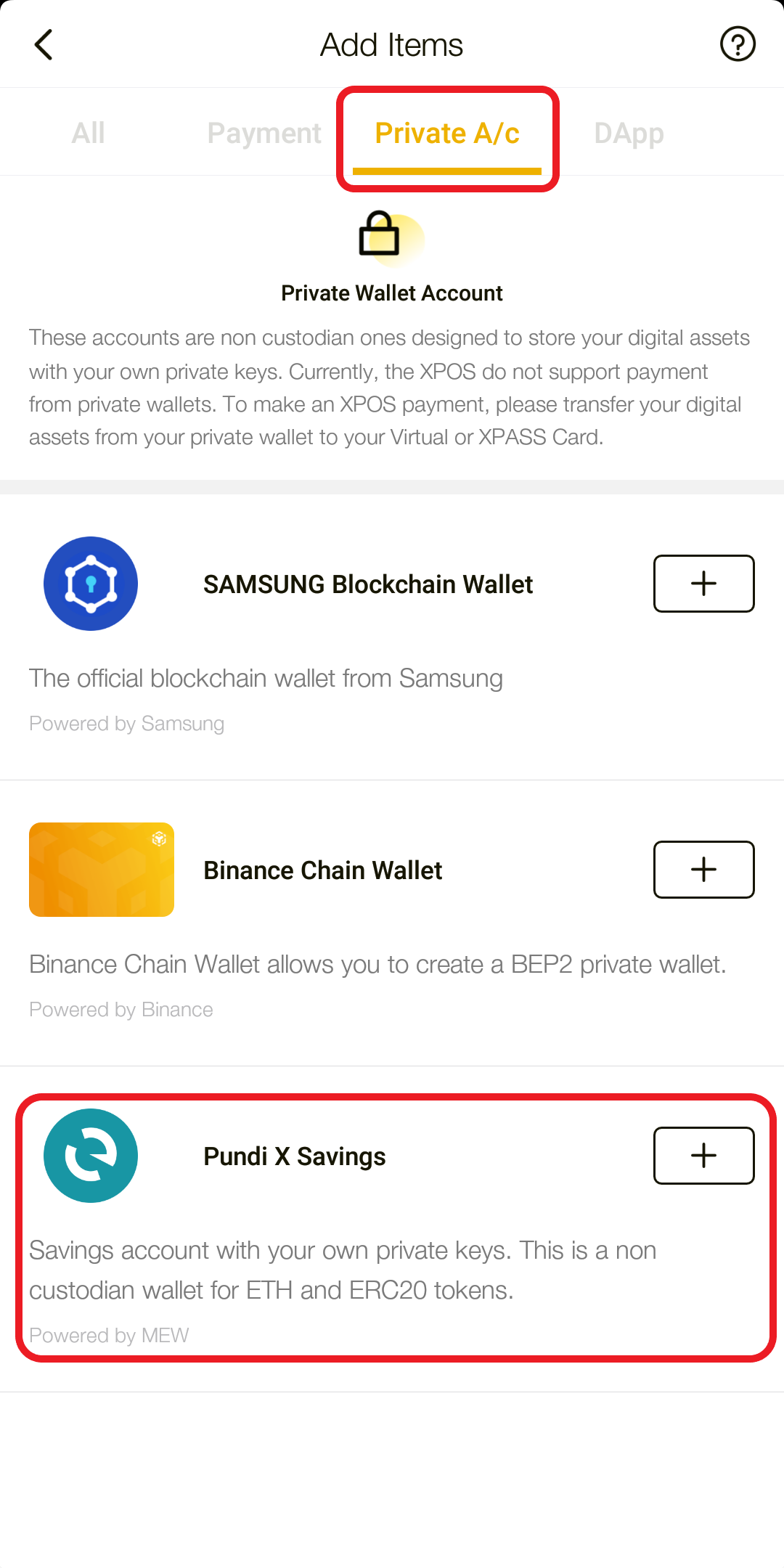 Click on "Create New Wallet" – pick a password and enter it twice – write down your recovery phrase.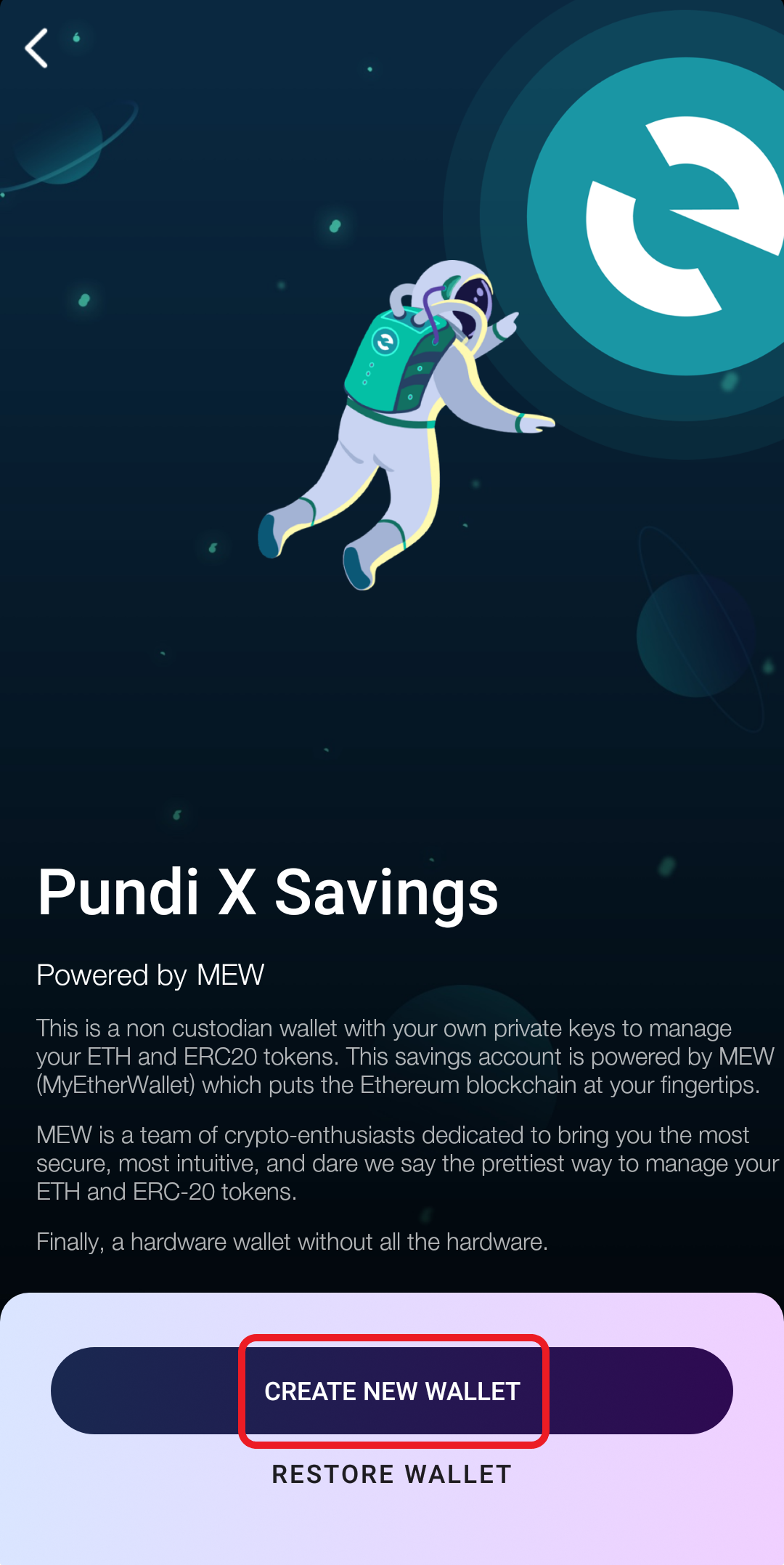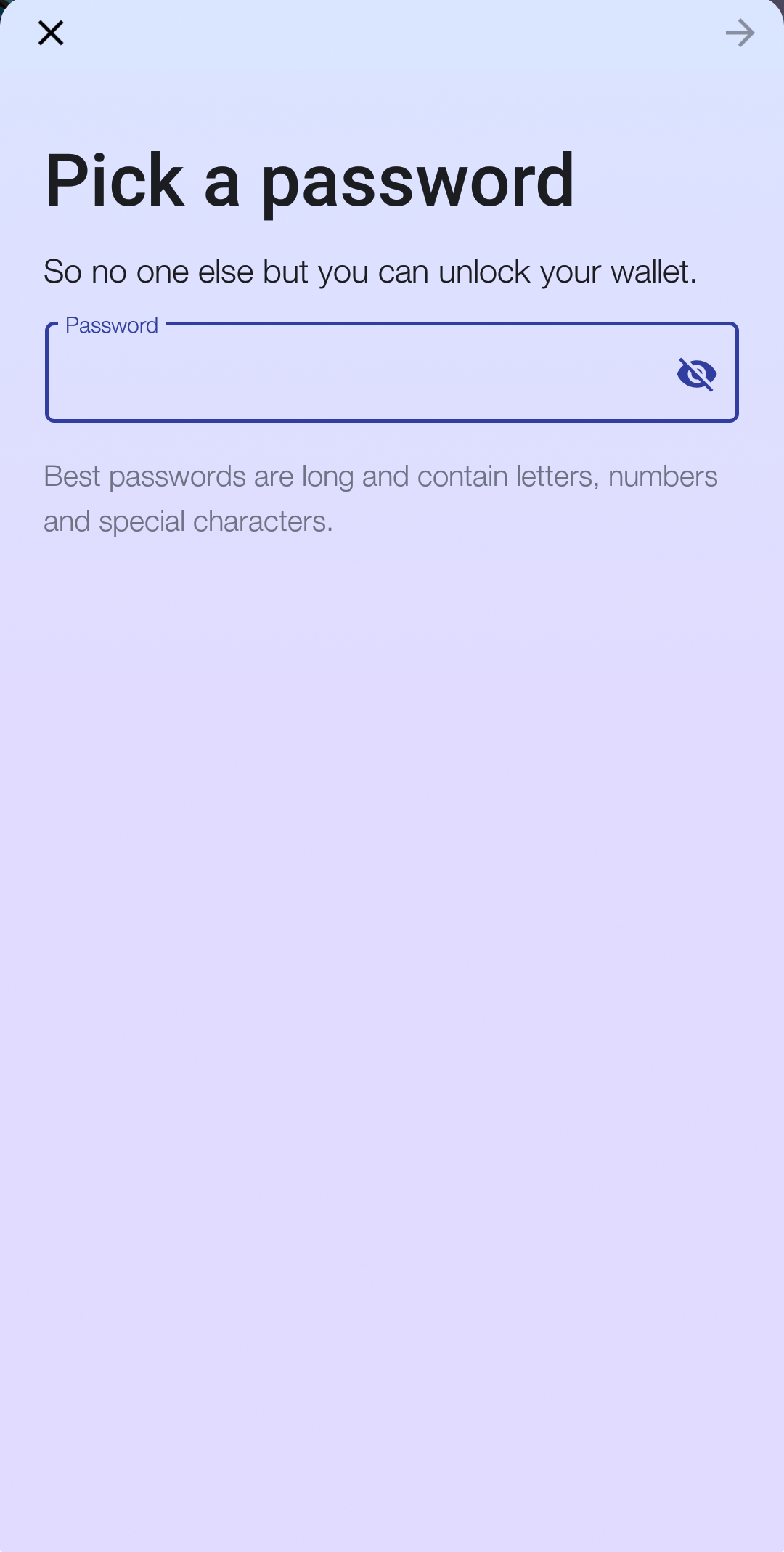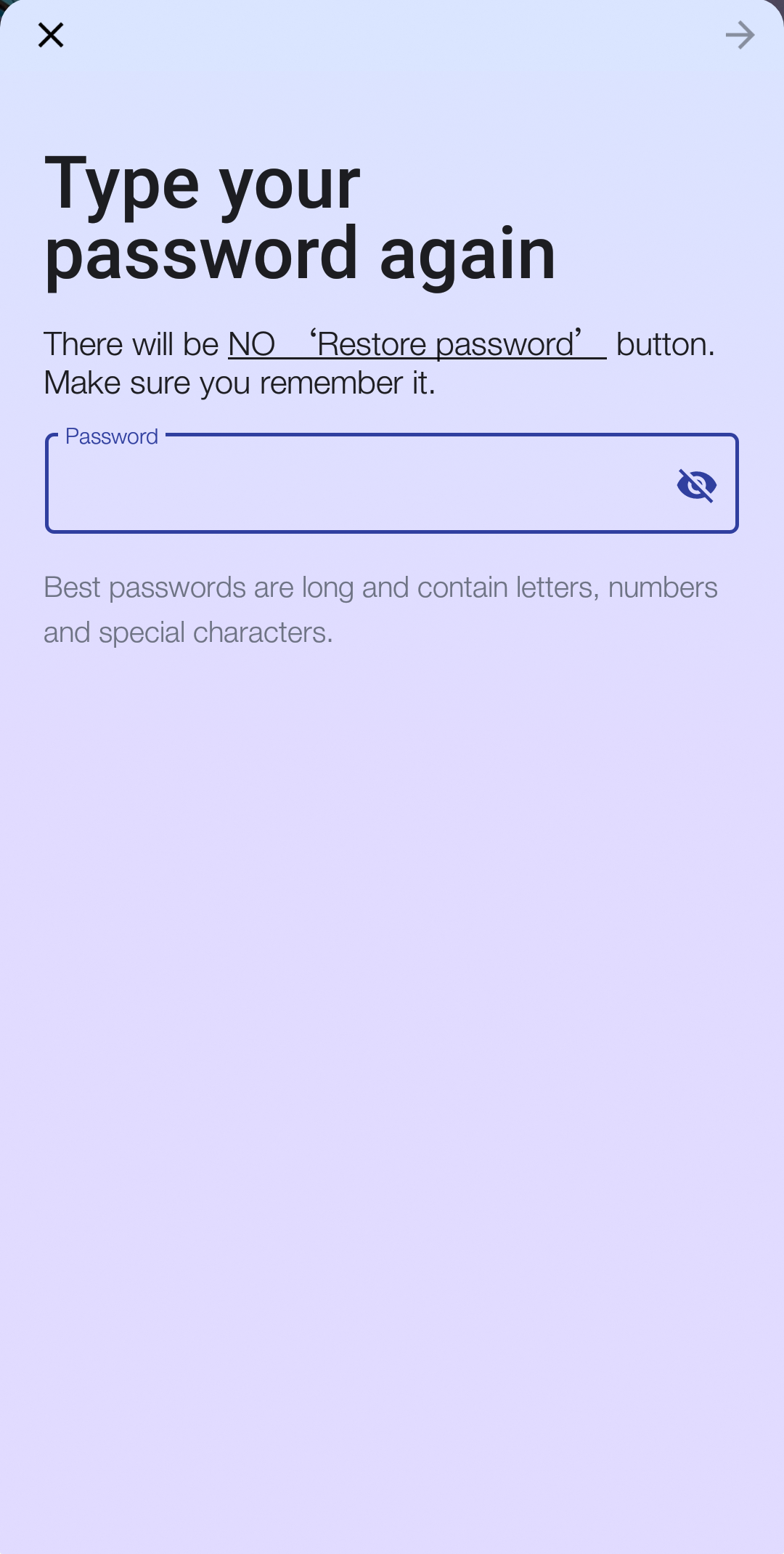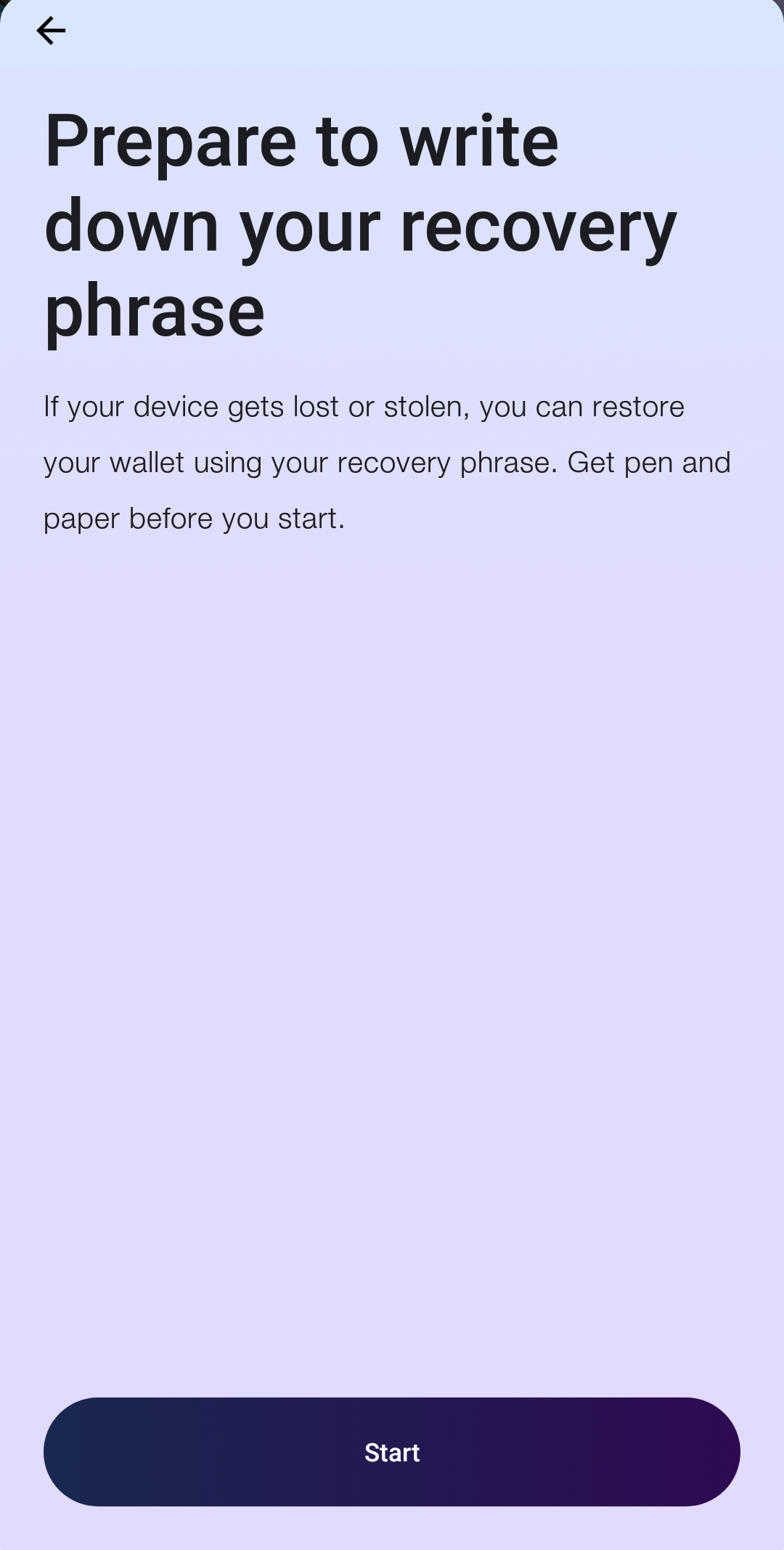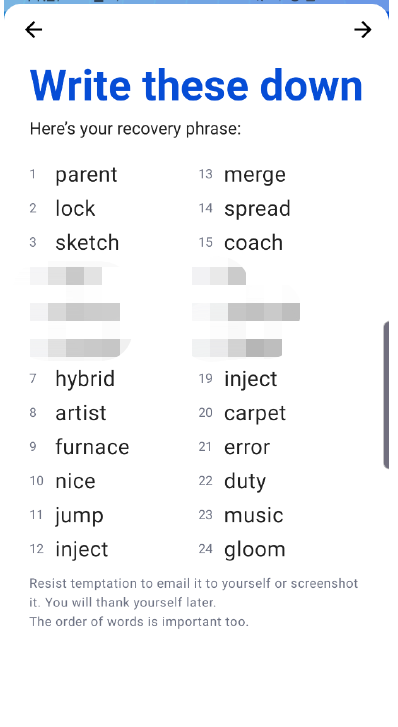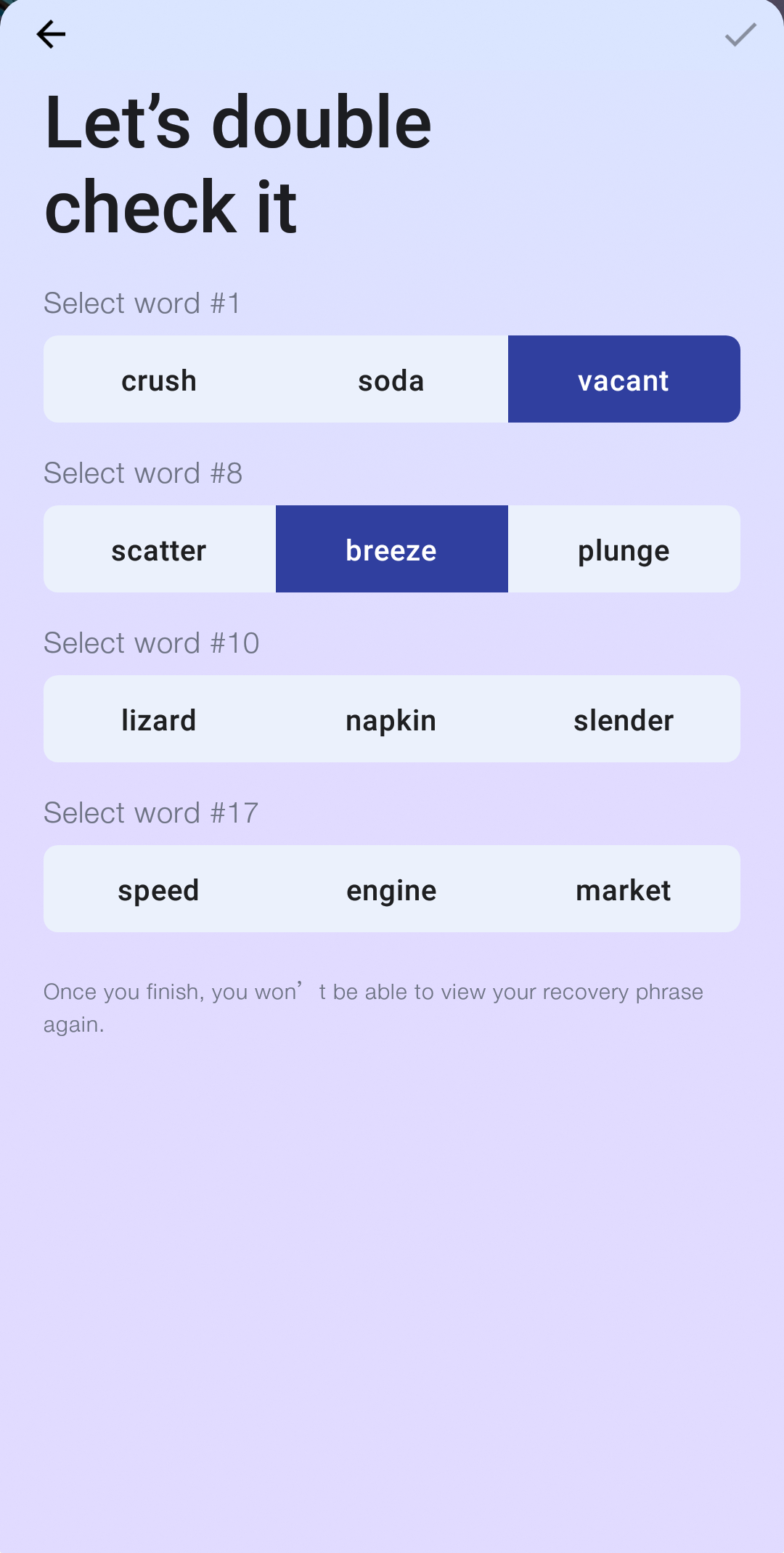 You can enter your ERC20 wallet via DApp Pundi X Savings.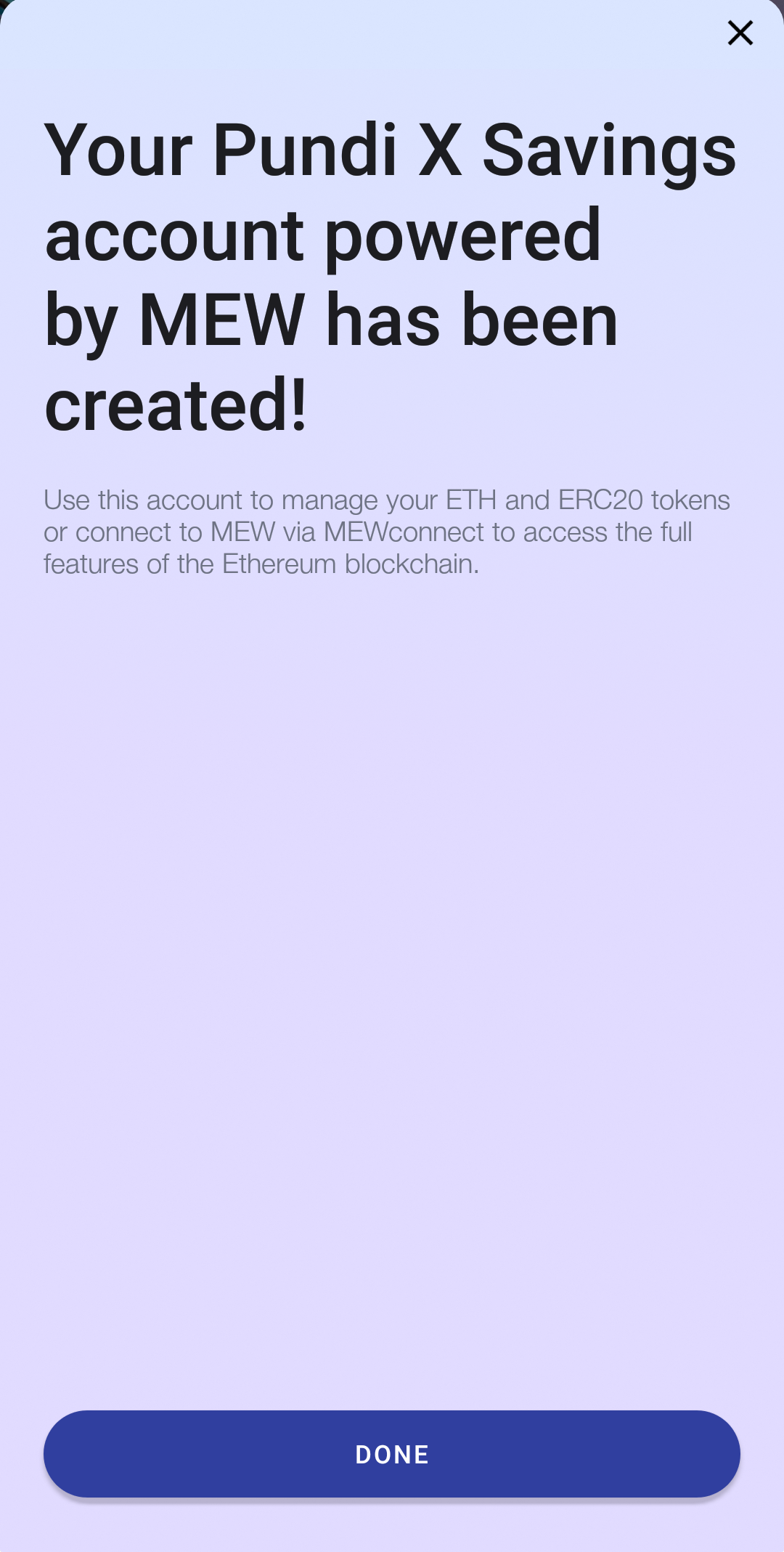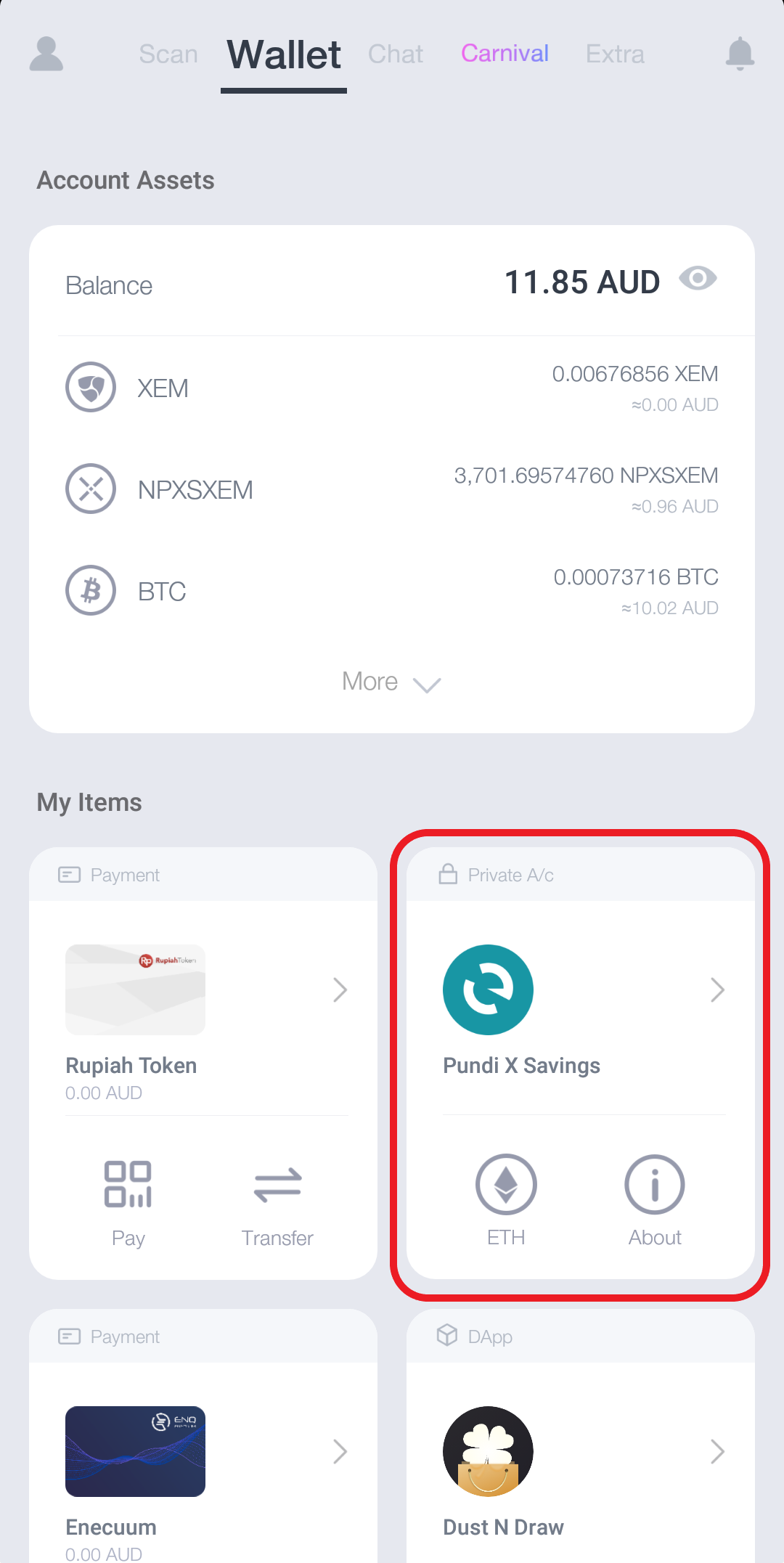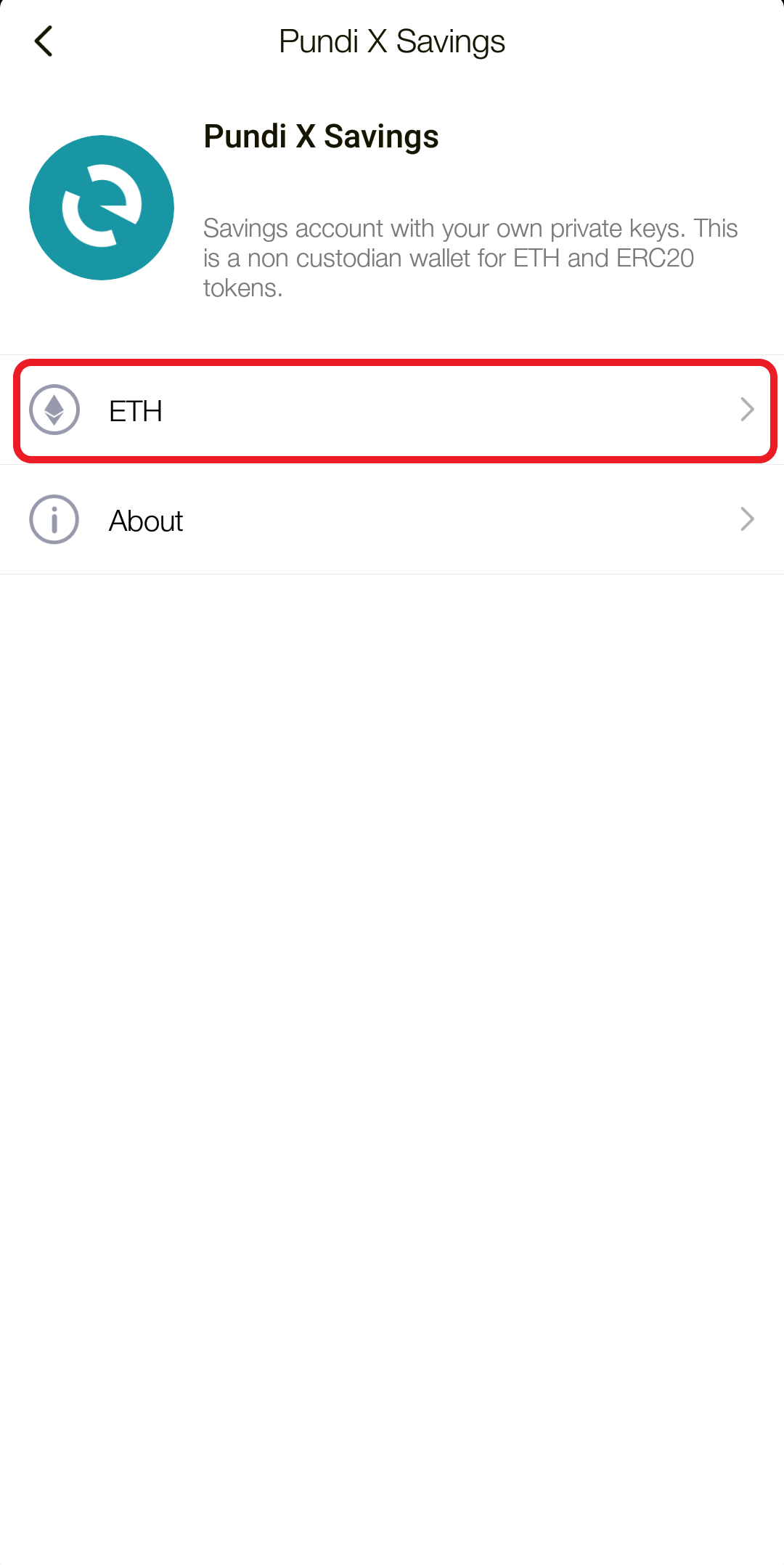 2 How to restore wallet?
Click on "Restore wallet" – enter recovery phrase for your ERC20 private wallet – pick a password
*Please note that currently, the restoring of wallet only supports the recovery phrase method.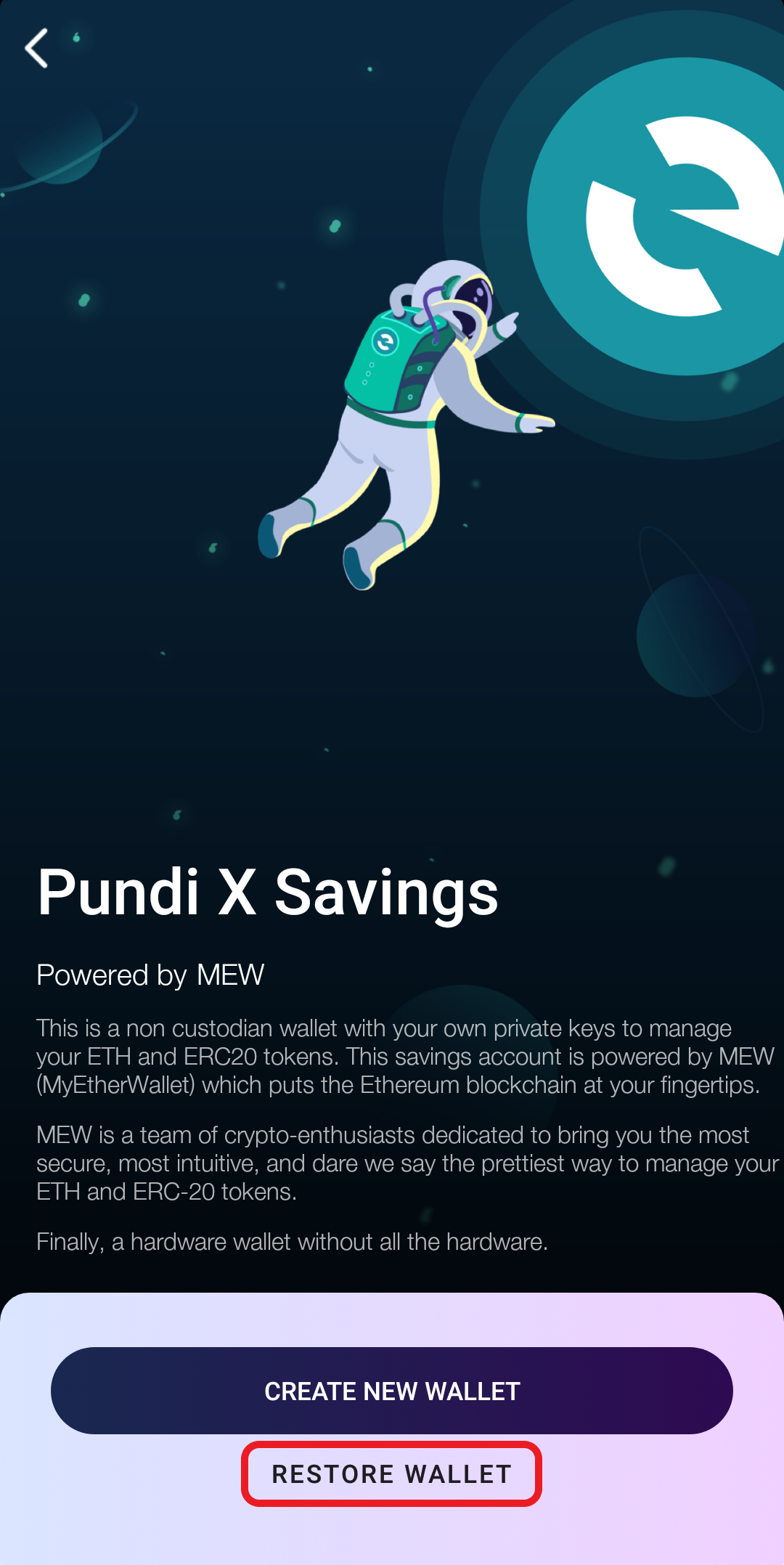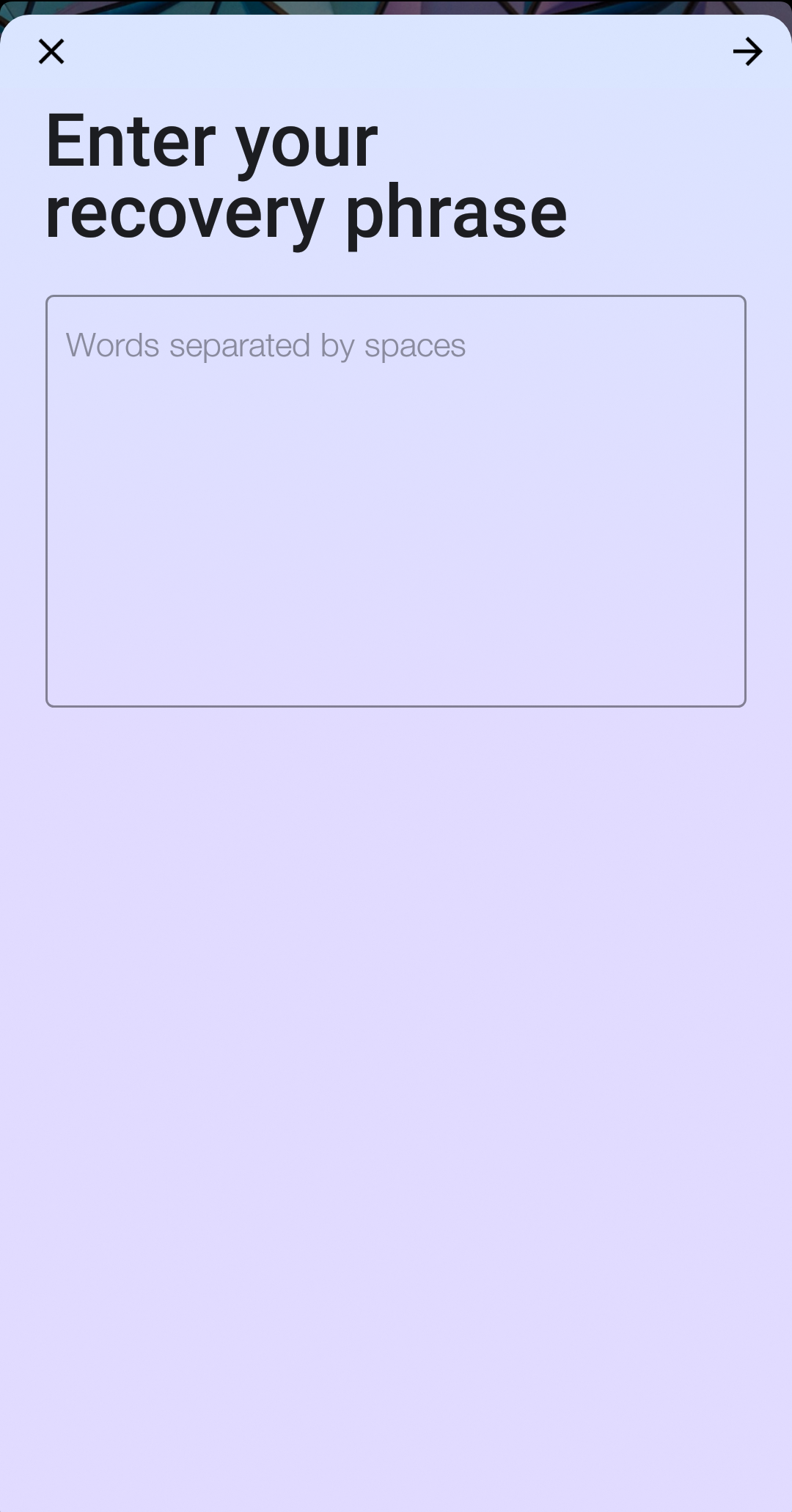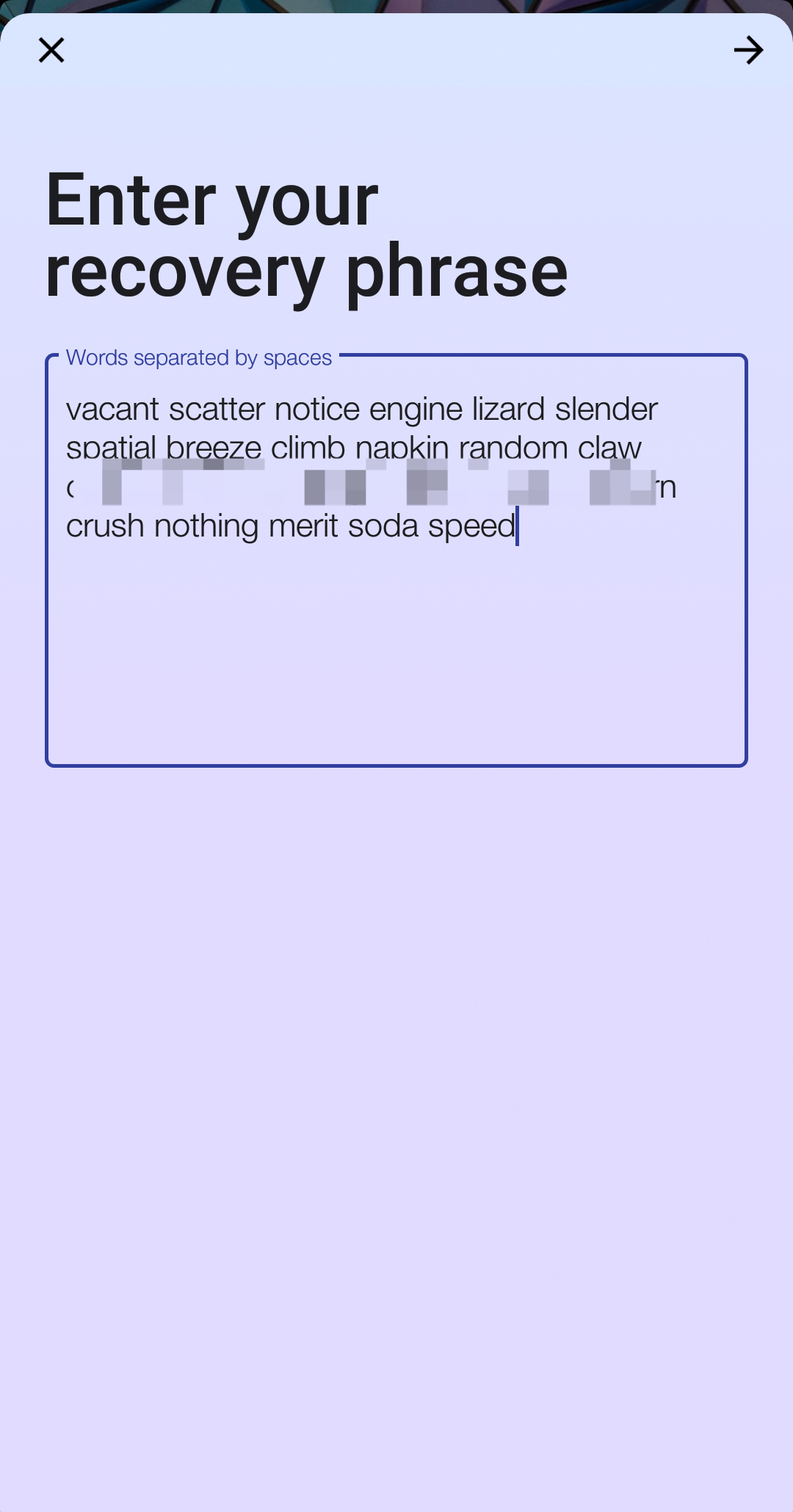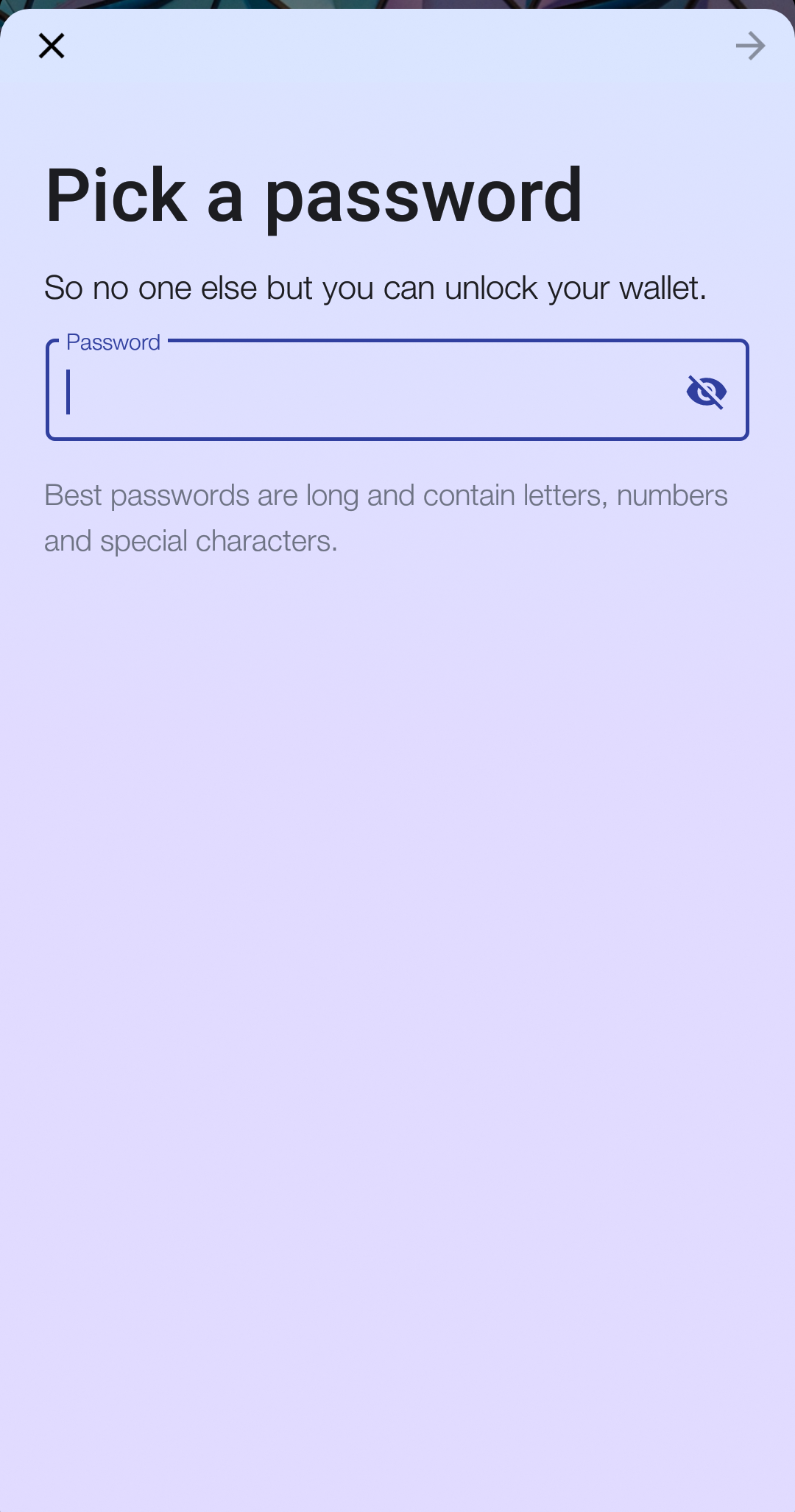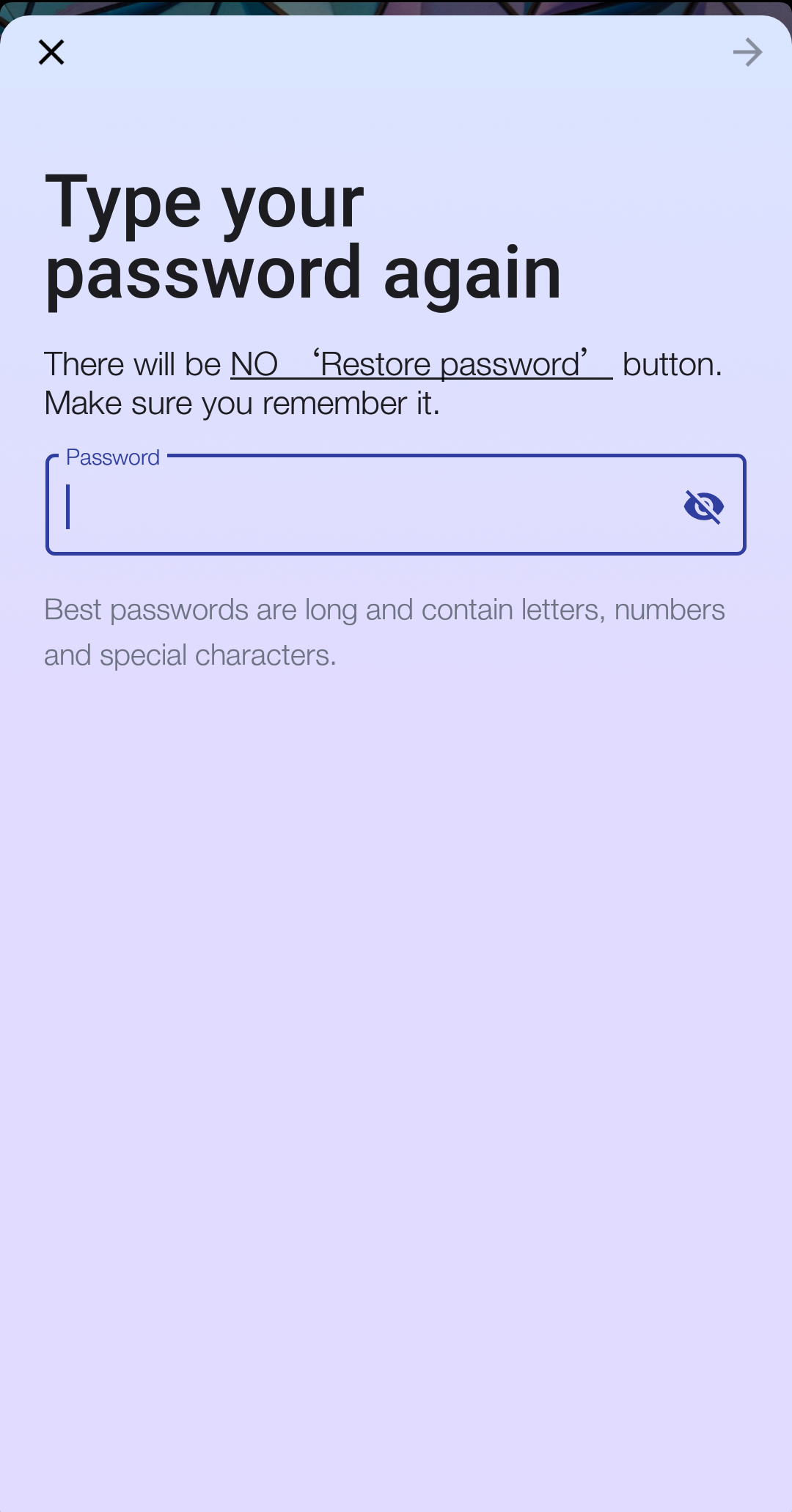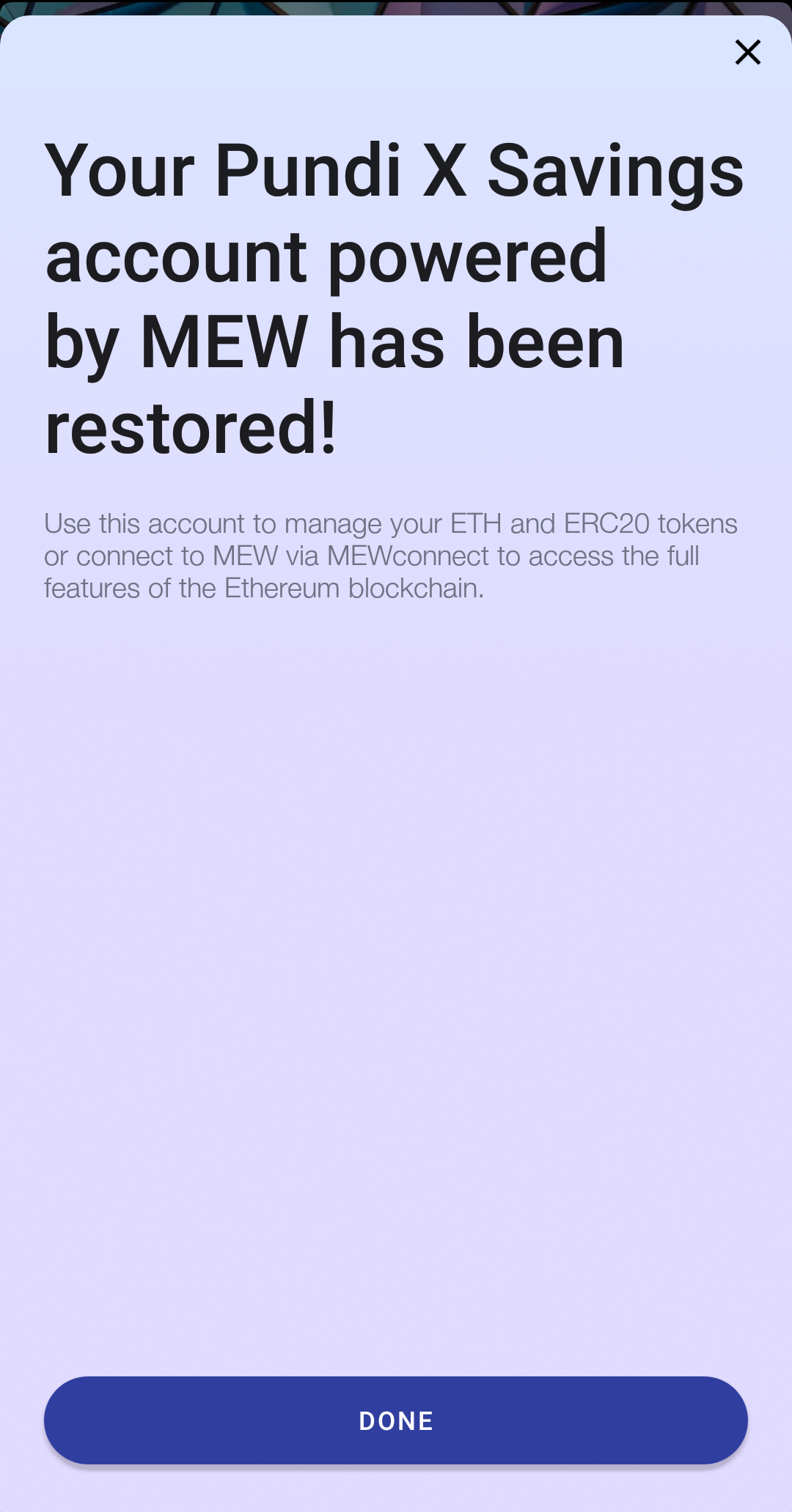 3 How to connect to MEW?
Click on "CONNECT TO MEW" and scan the code found on MyEtherWallet.com via MEWconnect.
Upon successful connection to MEW, you will be able to access MEW's full web interface so they can explore Dapps, DeFi tools, token swaps, NFTs, and ENS management.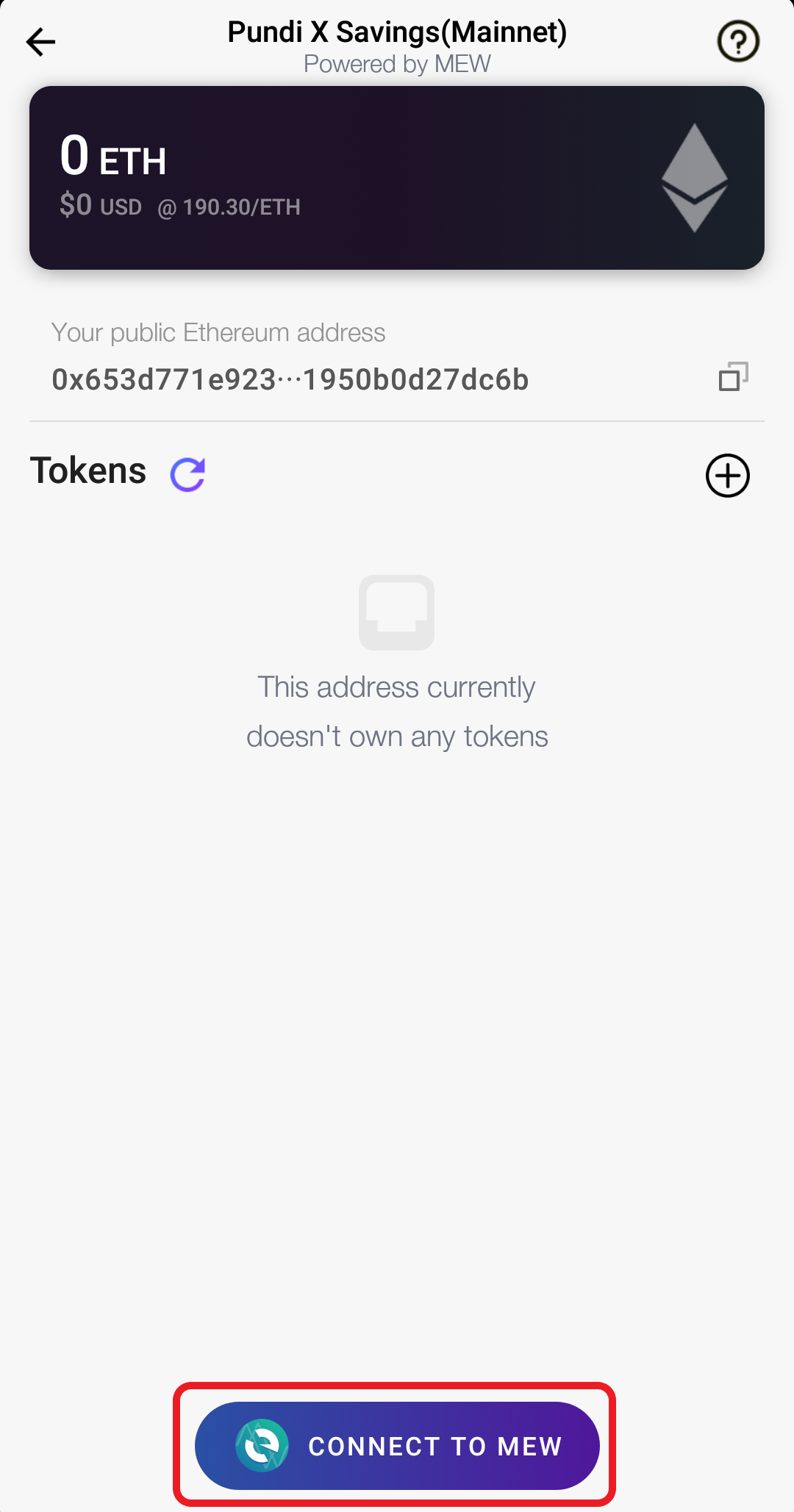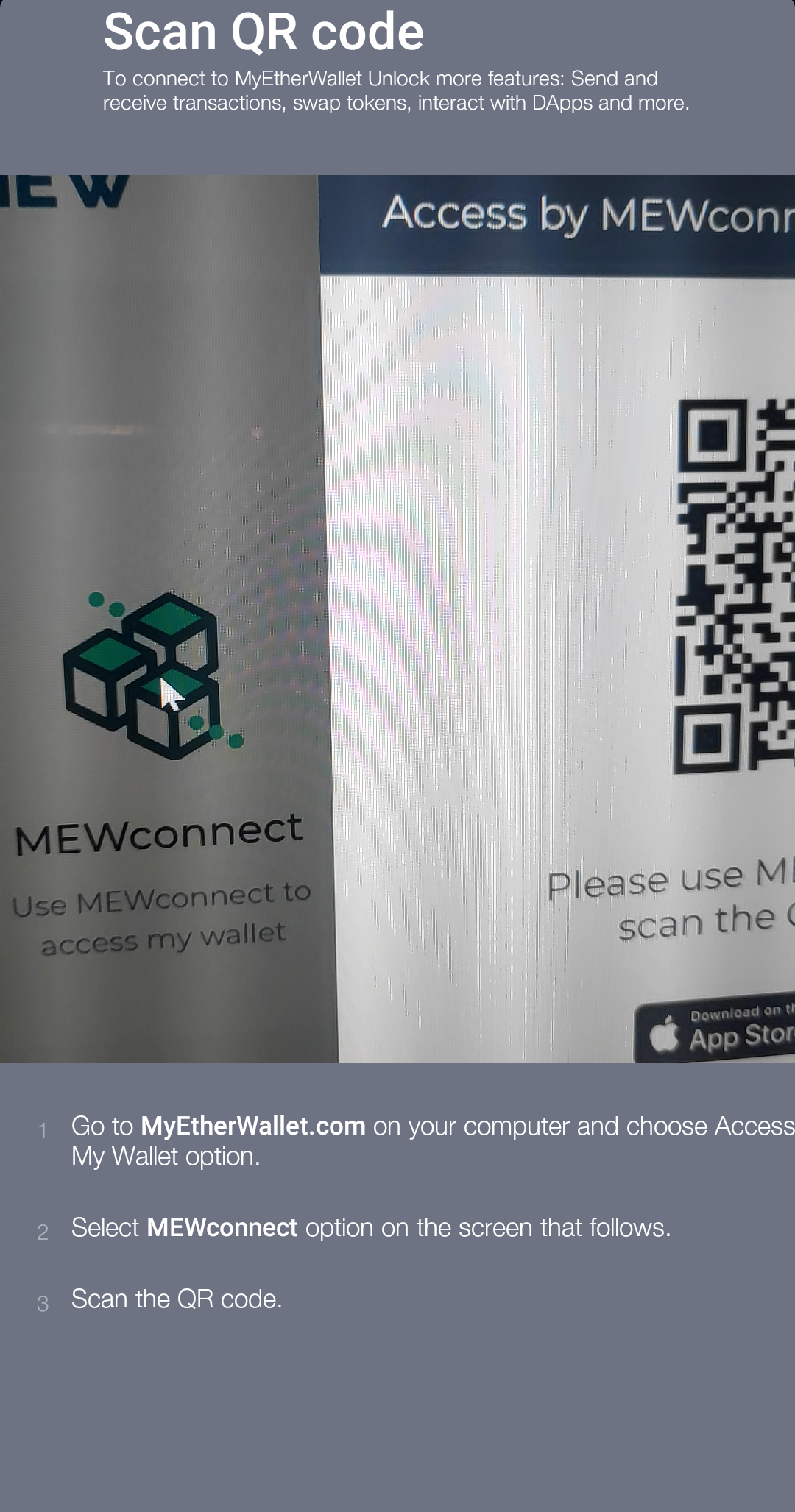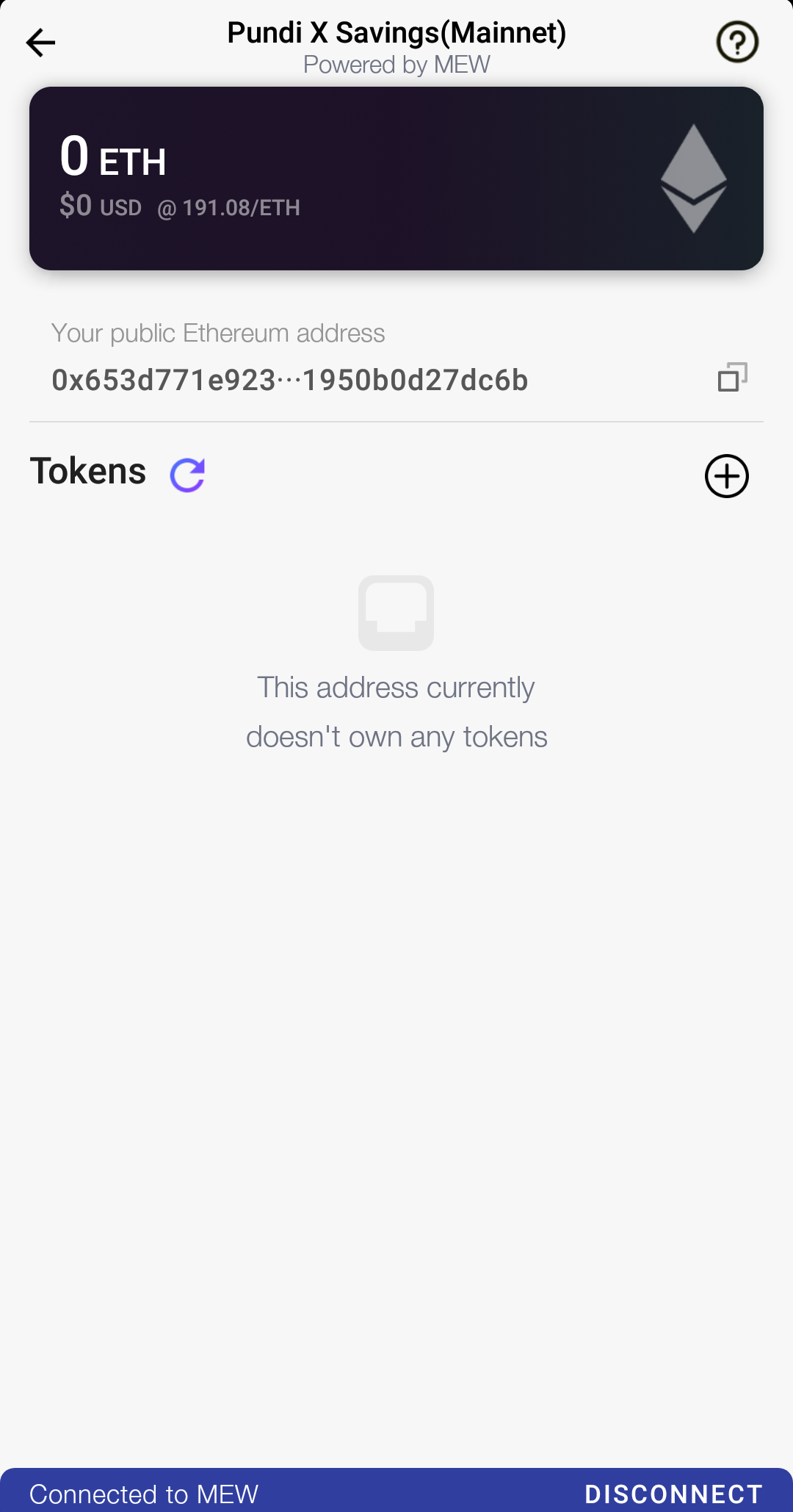 4 How to add token, receive and send token?
How to add tokens?
Pundi X Savings has listed frequently used ERC20 tokens which you can add. You can also add a custom ERC20 token if you cannot find it on the current list.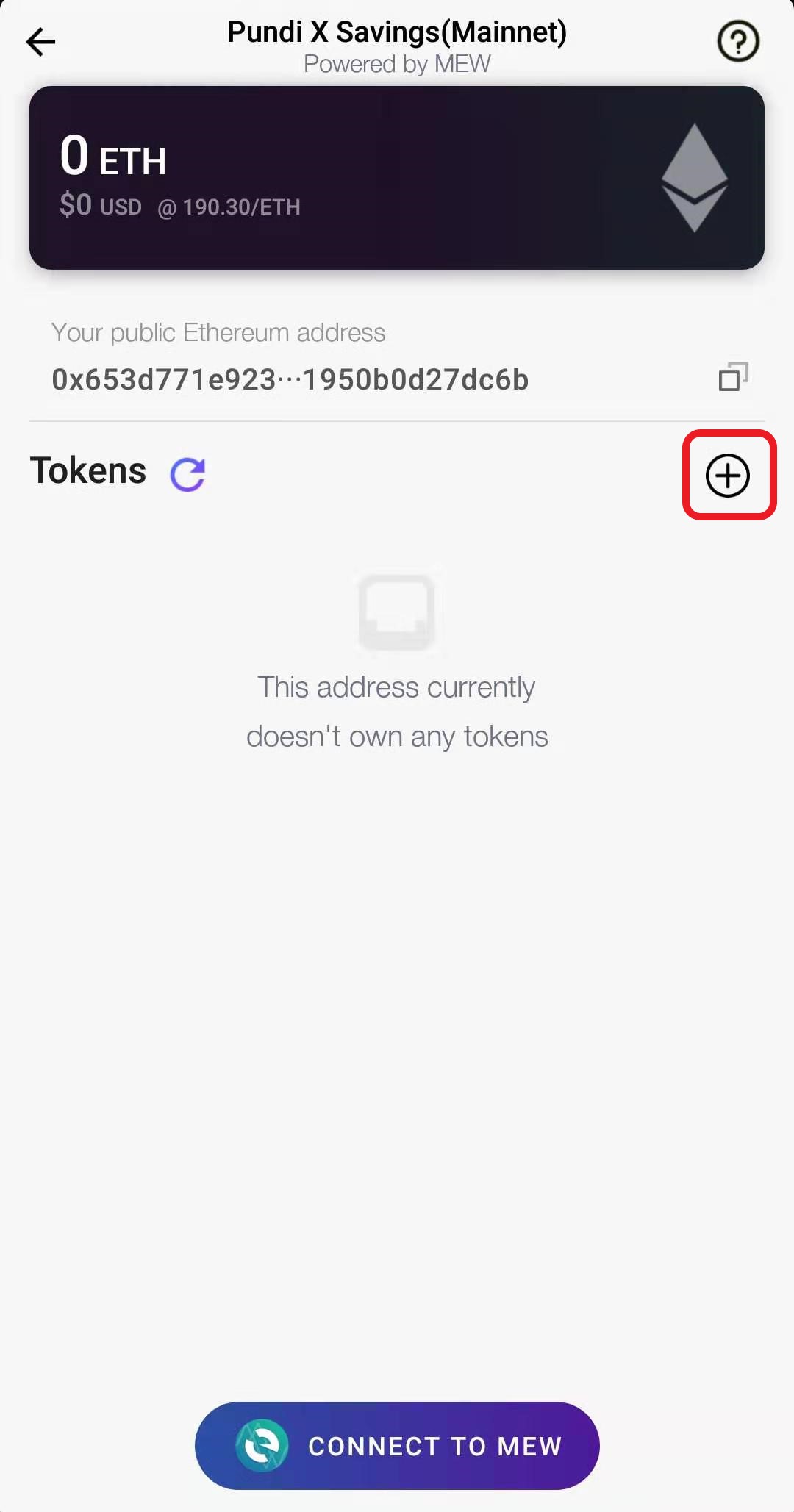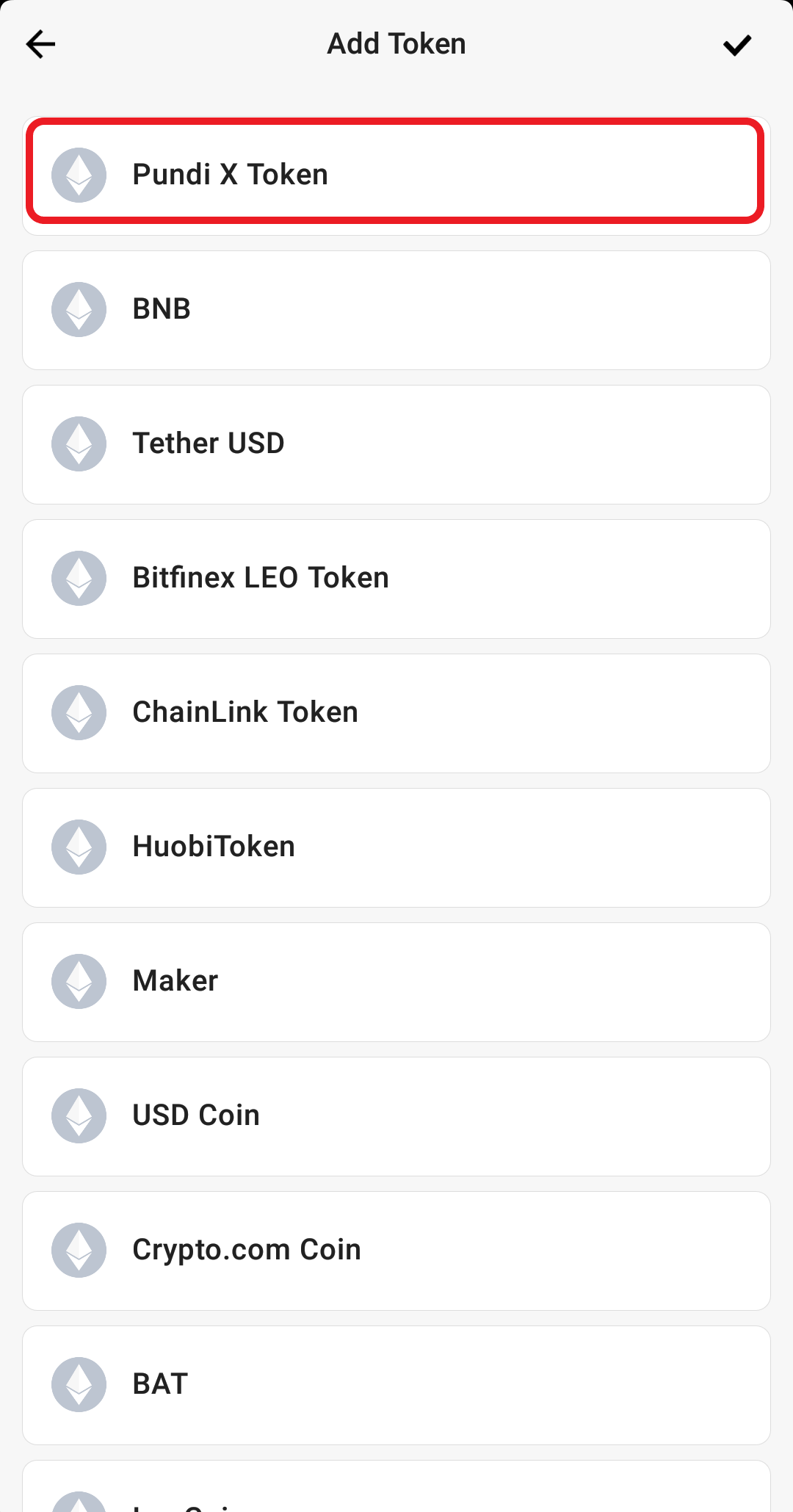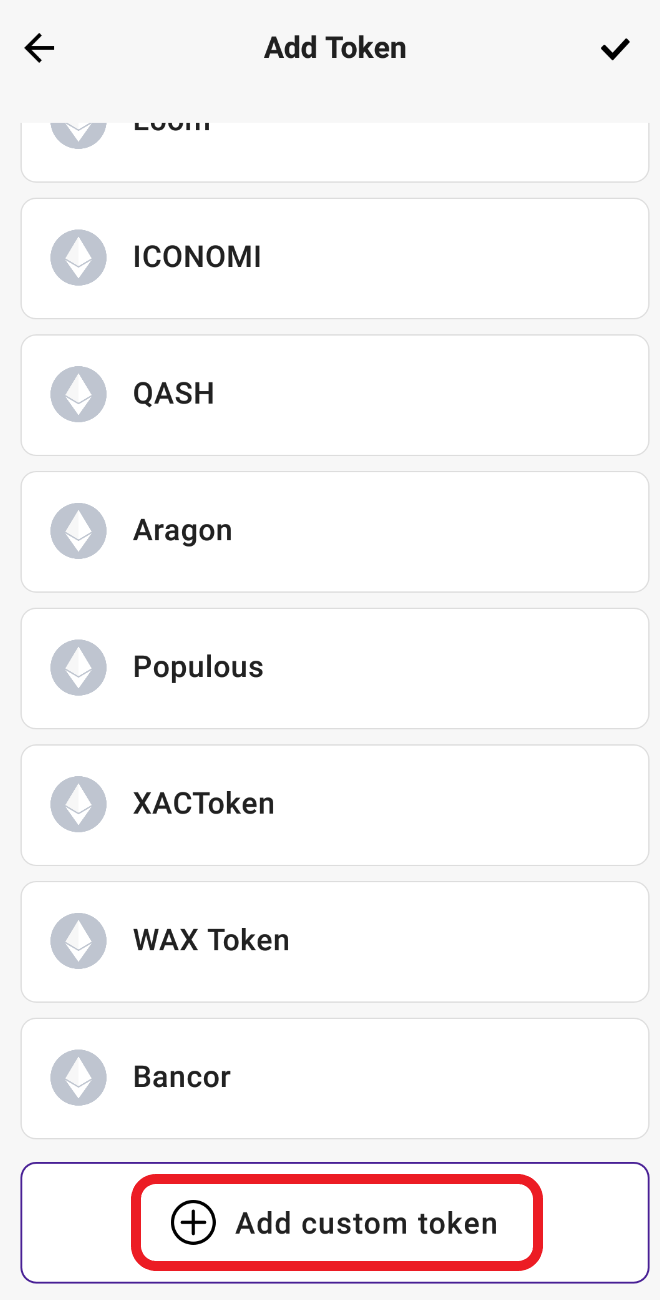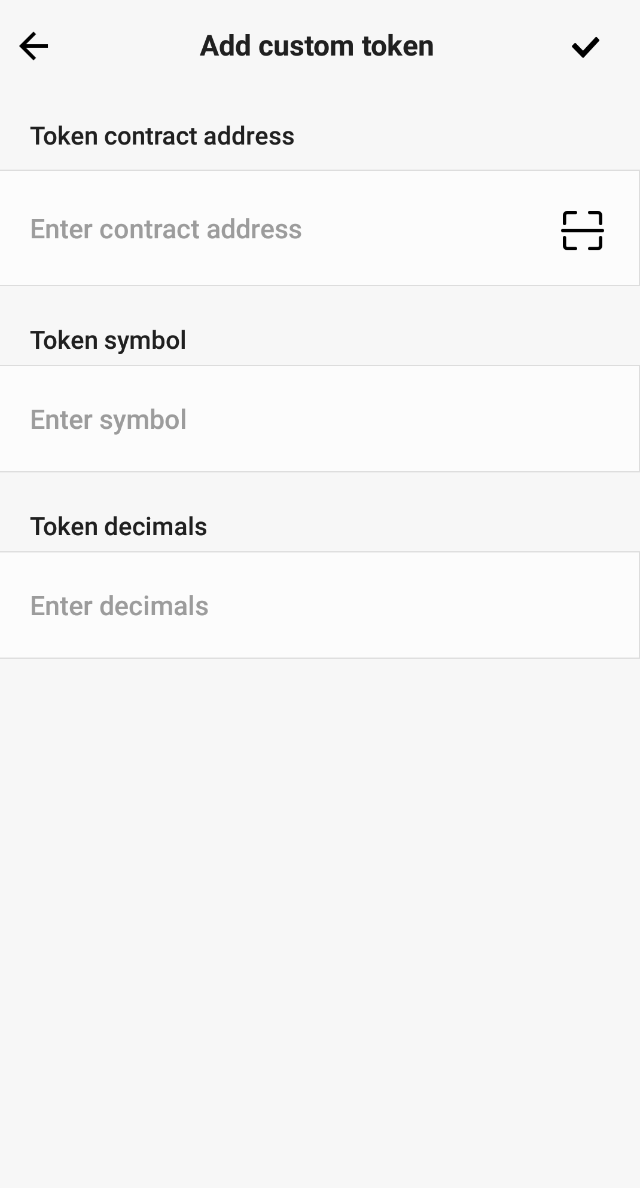 How to receive or send token?
To receive token: Select a token – click on "Receive" -- copy your token's public address – transfer token to this address via another wallet.
To send token: Select a token – click on "Send" -- enter the receiving address and amount.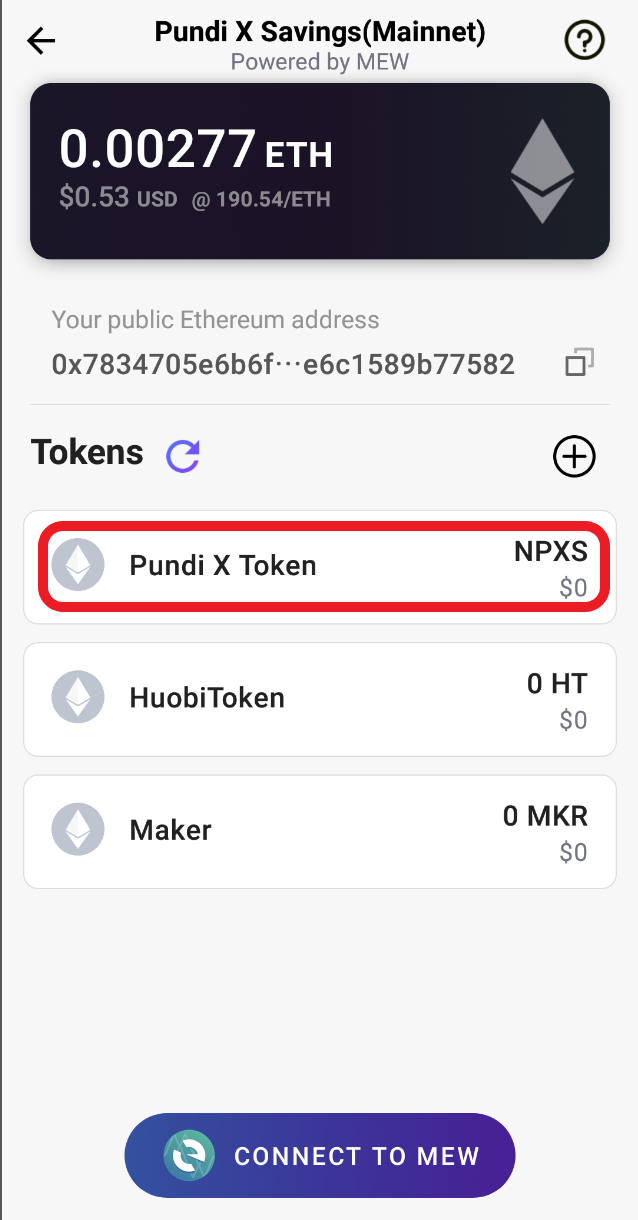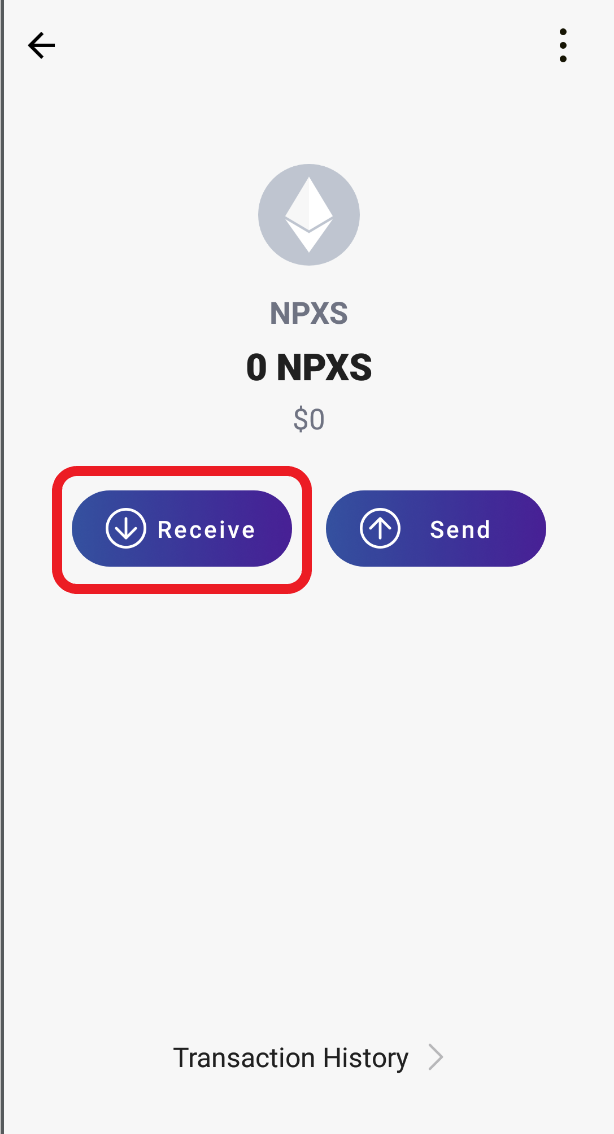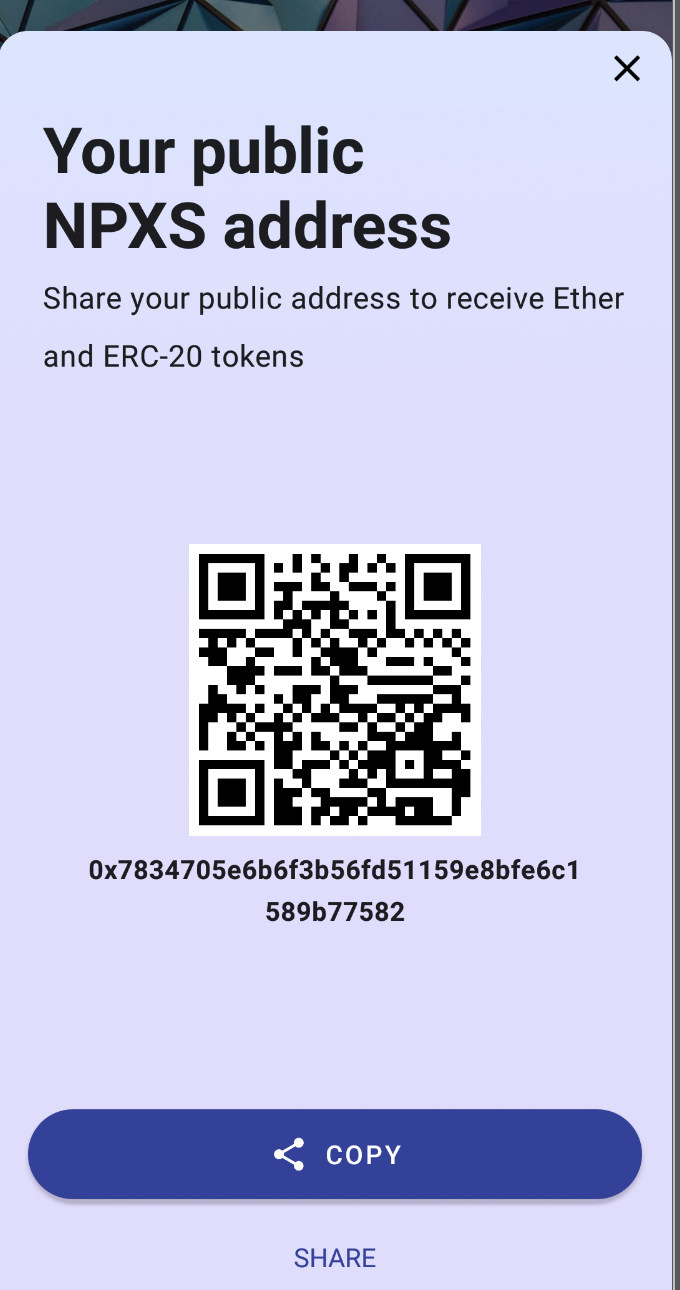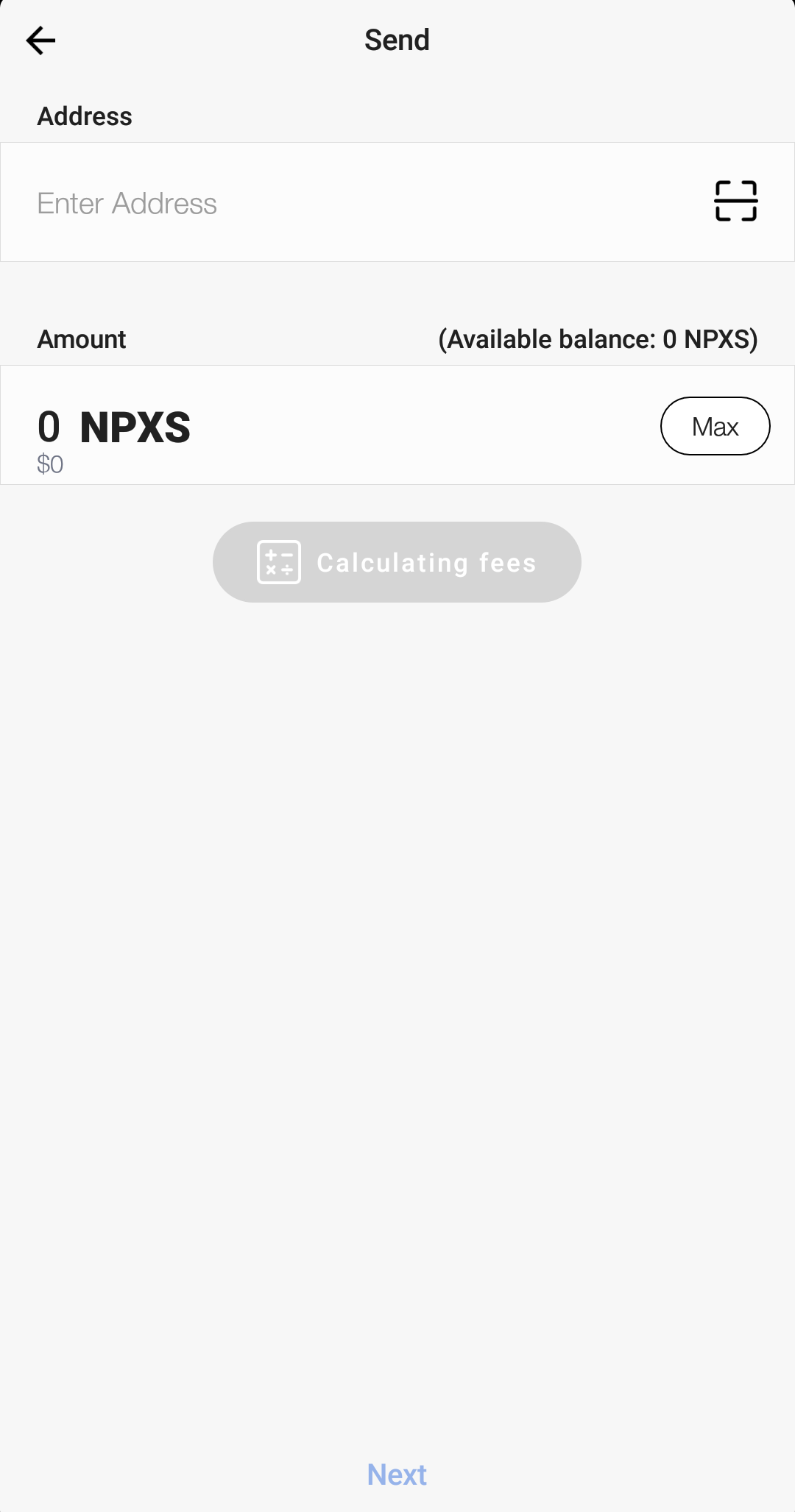 5 How to enable fingerprint password?
Click on the question mark sign and set up fingerprint password.
You can choose to disable the fingerprint password upon activating by toggling on the "Fingerprint password" button.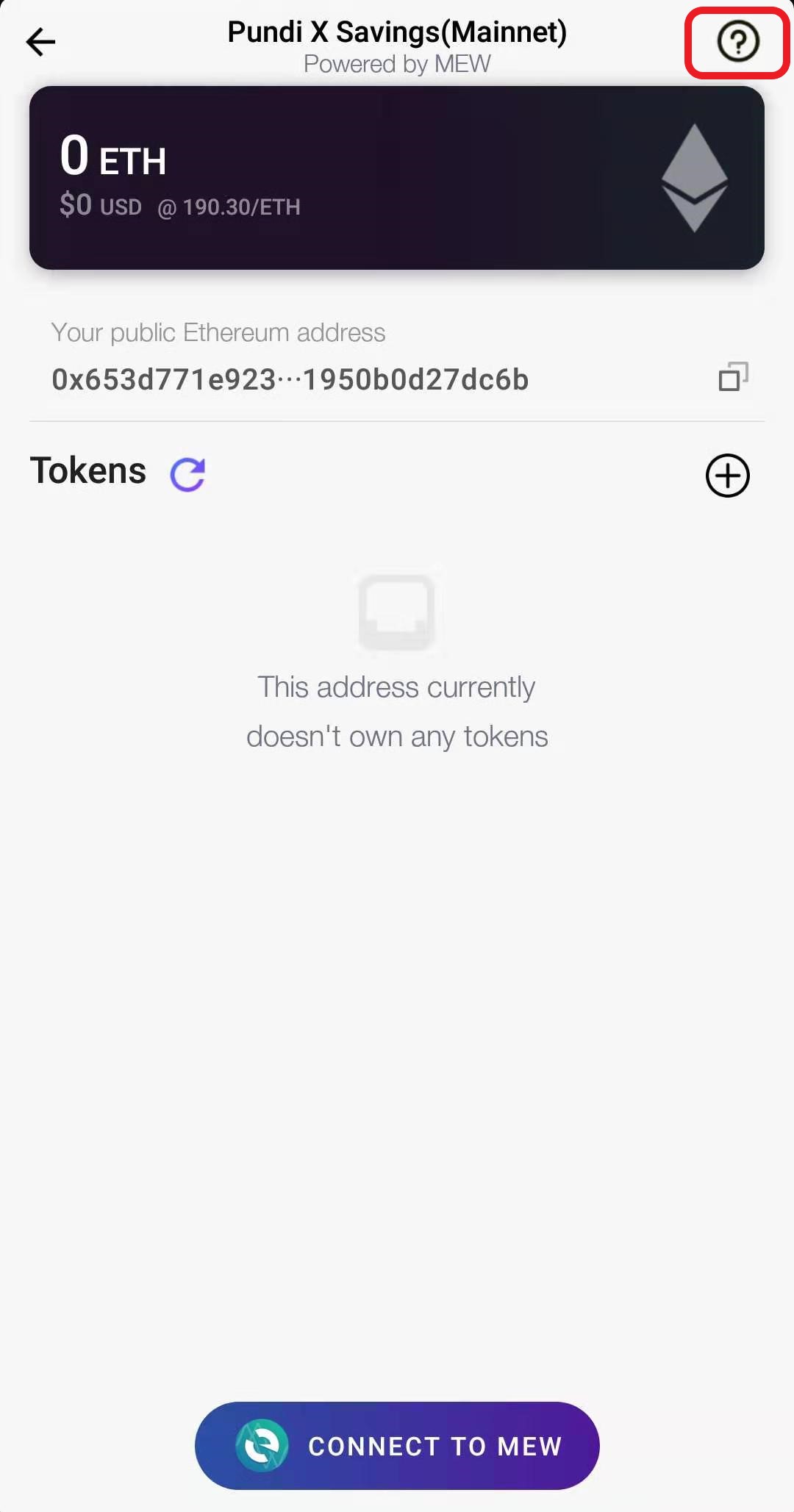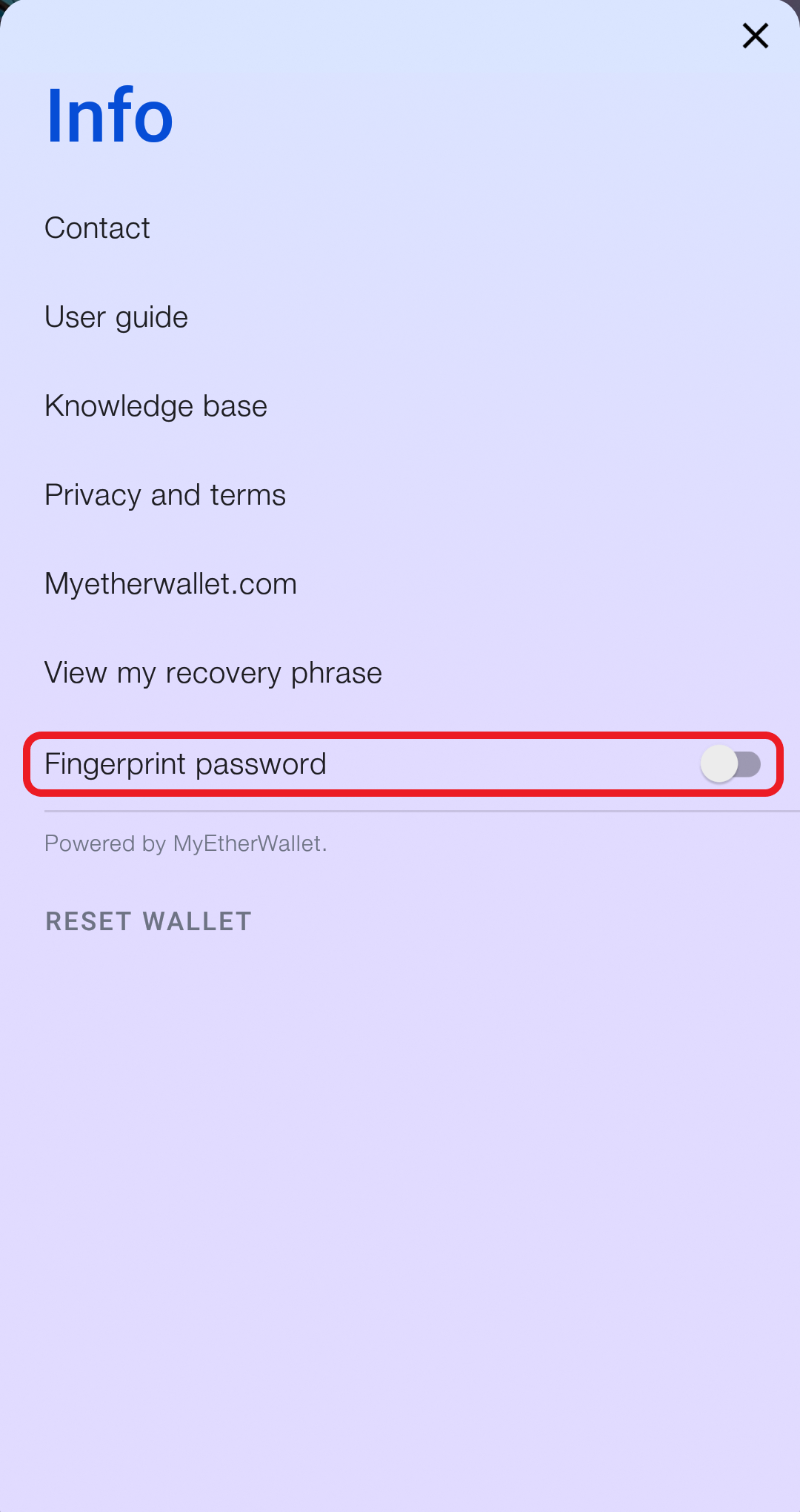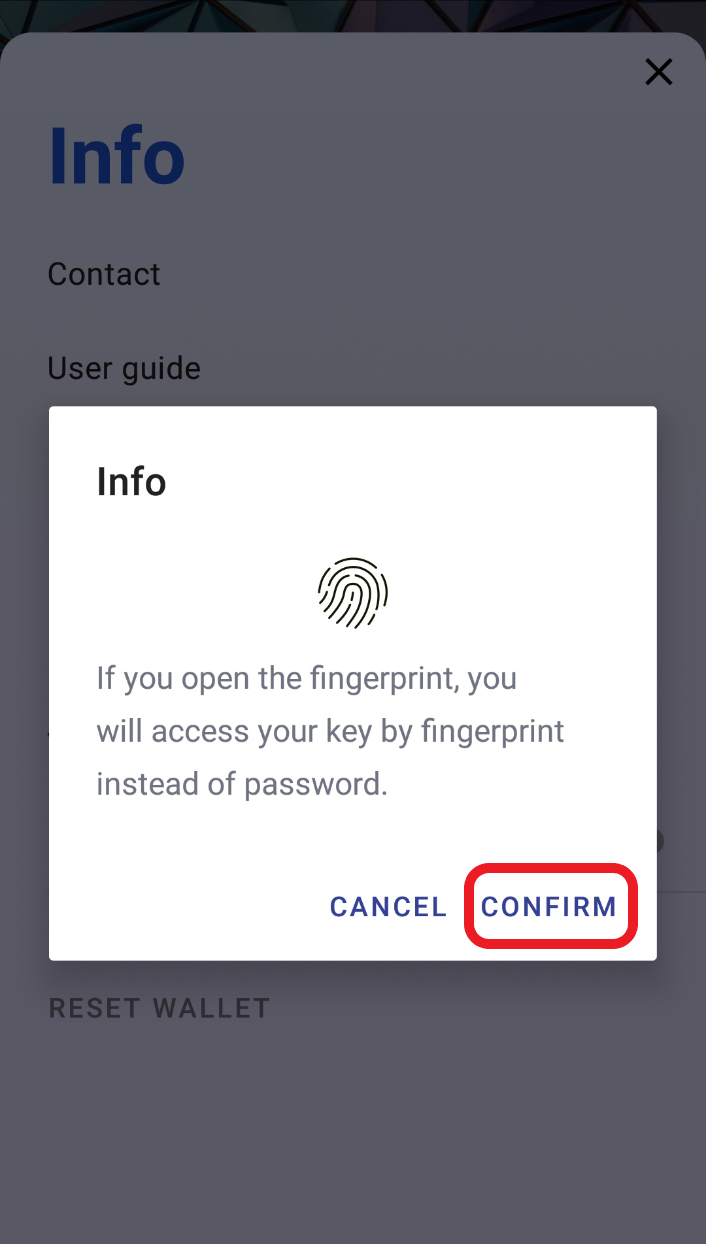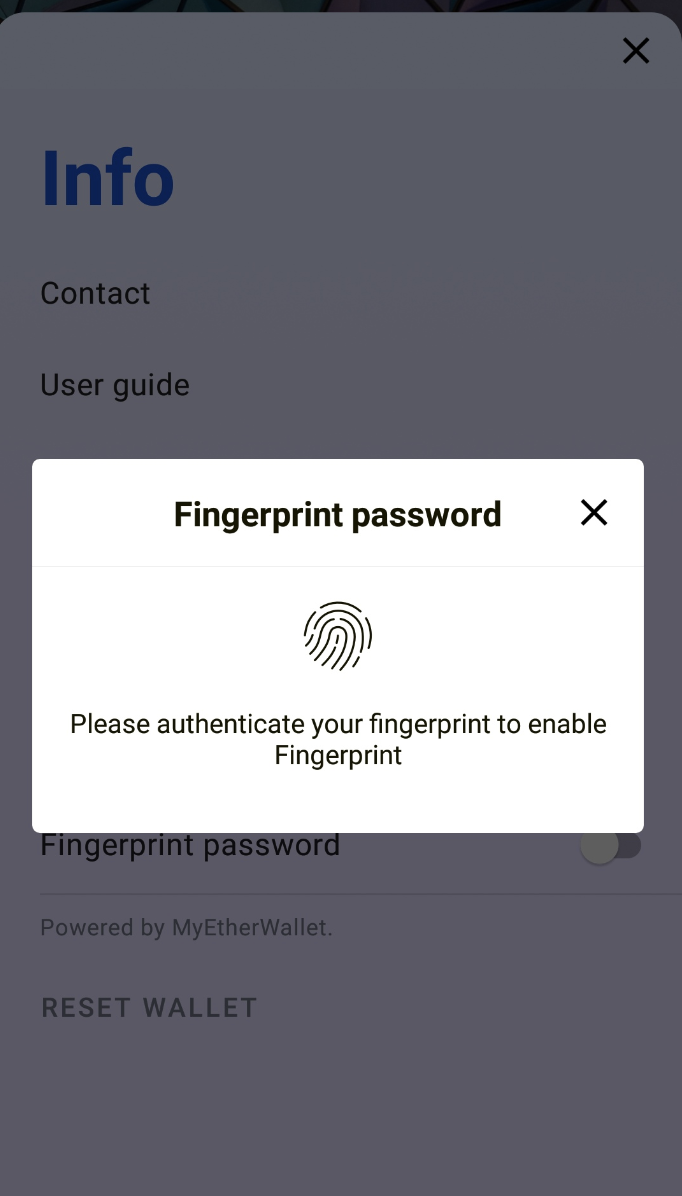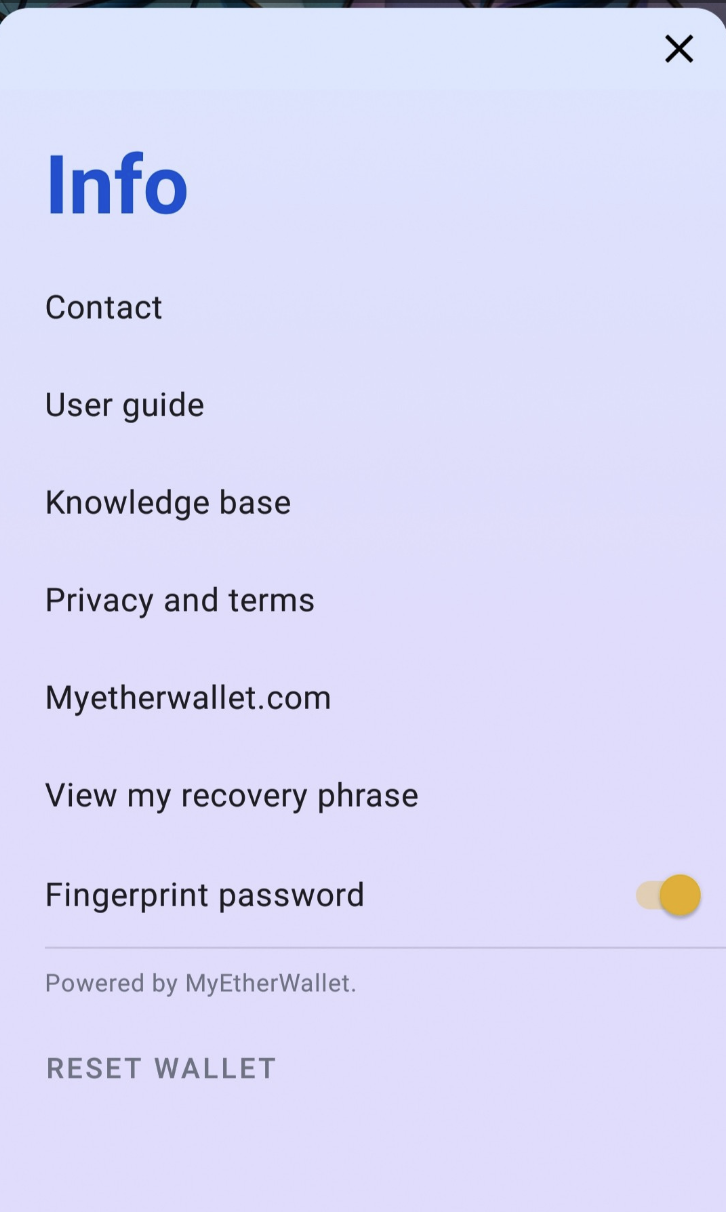 Short Videos - how to use Pundi X Saving
Video 1 How to create a new wallet?
Video 2 How to restore your wallet?
Video 3 How to transfer?