Cannot login / Account not found
XWallet gives customers the option of creating your account via email OR via phone number. Once you create your Wallet, let's say, using your phone number and pair your email, you'll be able to login using either email or phone number.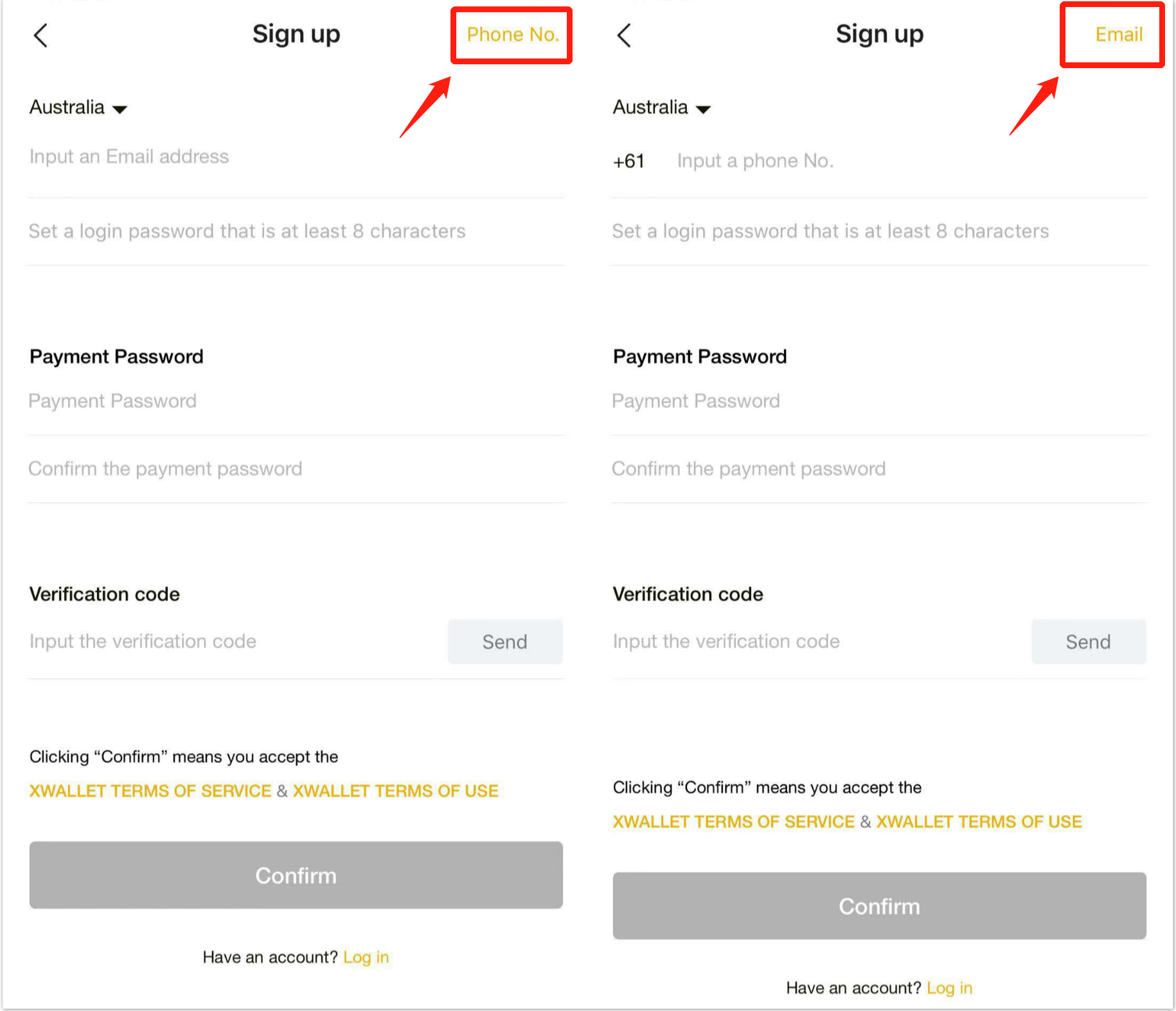 However, if you don't pair, you will only be able to log in using the same access you choose when creating your wallet.
Now, it's possible that's what is happening to you. You either registered an account with phone number and are trying to log in via email or registered with email and are trying to log in with phone number.
Zero asset
If your login was successful but you XWallet account has zero asset or a difference balance, it's possible that you have multiple accounts (one with your email and one with your phone number).
Please, try to recall every possible email and phone number and log in using it. If you are not sure, you can inform us possible phone numbers (with country code and local code) and email addresses, and our team will check if there are any XWallet accounts registered under these credentials.
Always wrong password
It's also possible that you are mixing different password with different accounts. Login password contains at least 8 characters with at least one uppercase, lowercase and digit/number.
Lastly, to keep your account safe, please do not share your password and/or verification codes with anyone.
Pundi X Support Team