The Samsung Blockchain Wallet app can be downloaded only on Galaxy S10 phones from the Samsung Galaxy Store, and is currently compatible only with Ethereum (ETH) and Ethereum-based ERC20 tokens.
Pundi X supports setting up and using Samsung Blockchain Wallet with XWallet.
Step by step instructions
Connect to XWallet
1. Open the XWallet app.
2. Go to App – Add card.
3. Select Samsung Blockchain Wallet.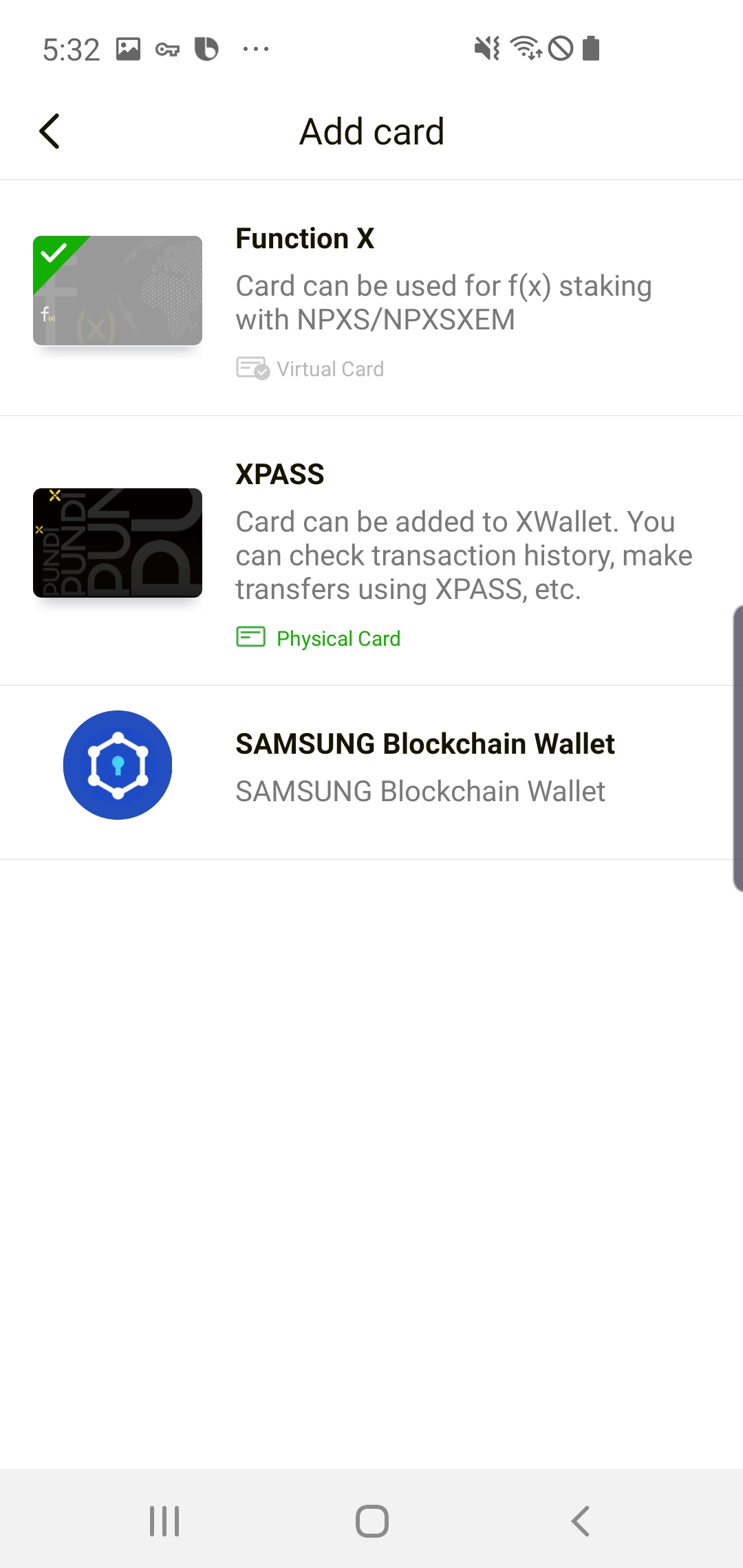 You need to set up Samsung Blockchain Keystore again before accessing Samsung Blockchain Wallet.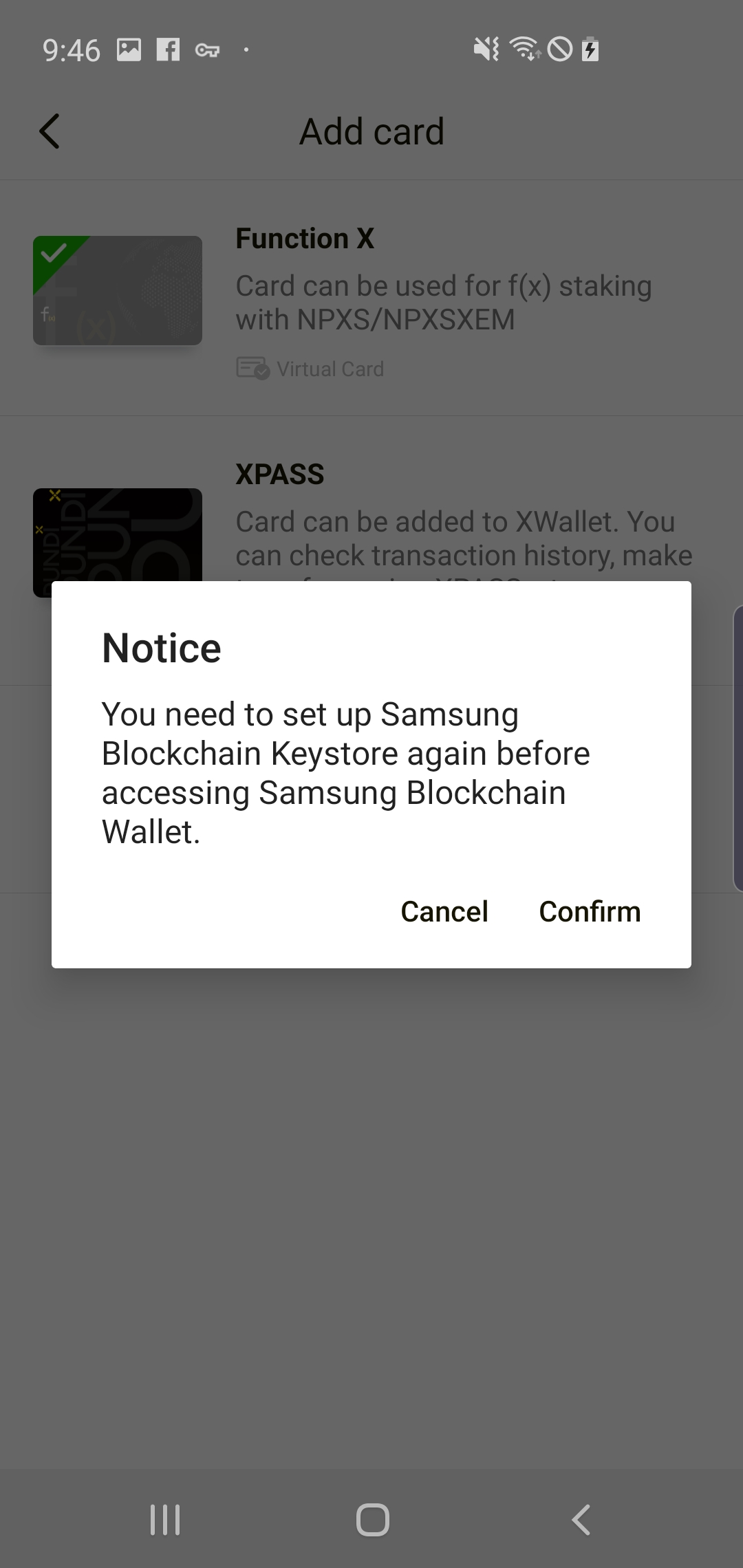 4. Connected successfully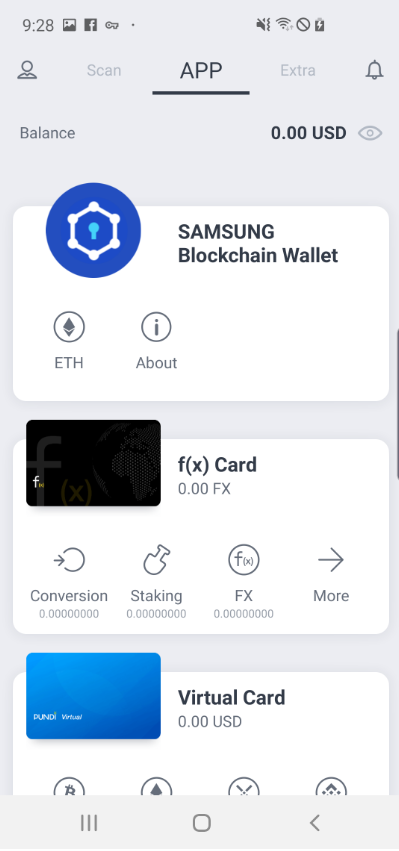 Send crypto assets
Always start by sending a small amount to test. Proceed only with larger transactions if the test transaction is successful.
1. Click ETH.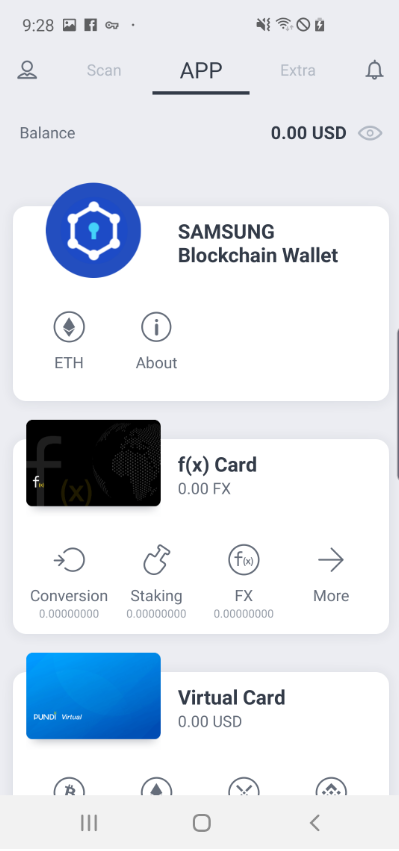 2. Select an address.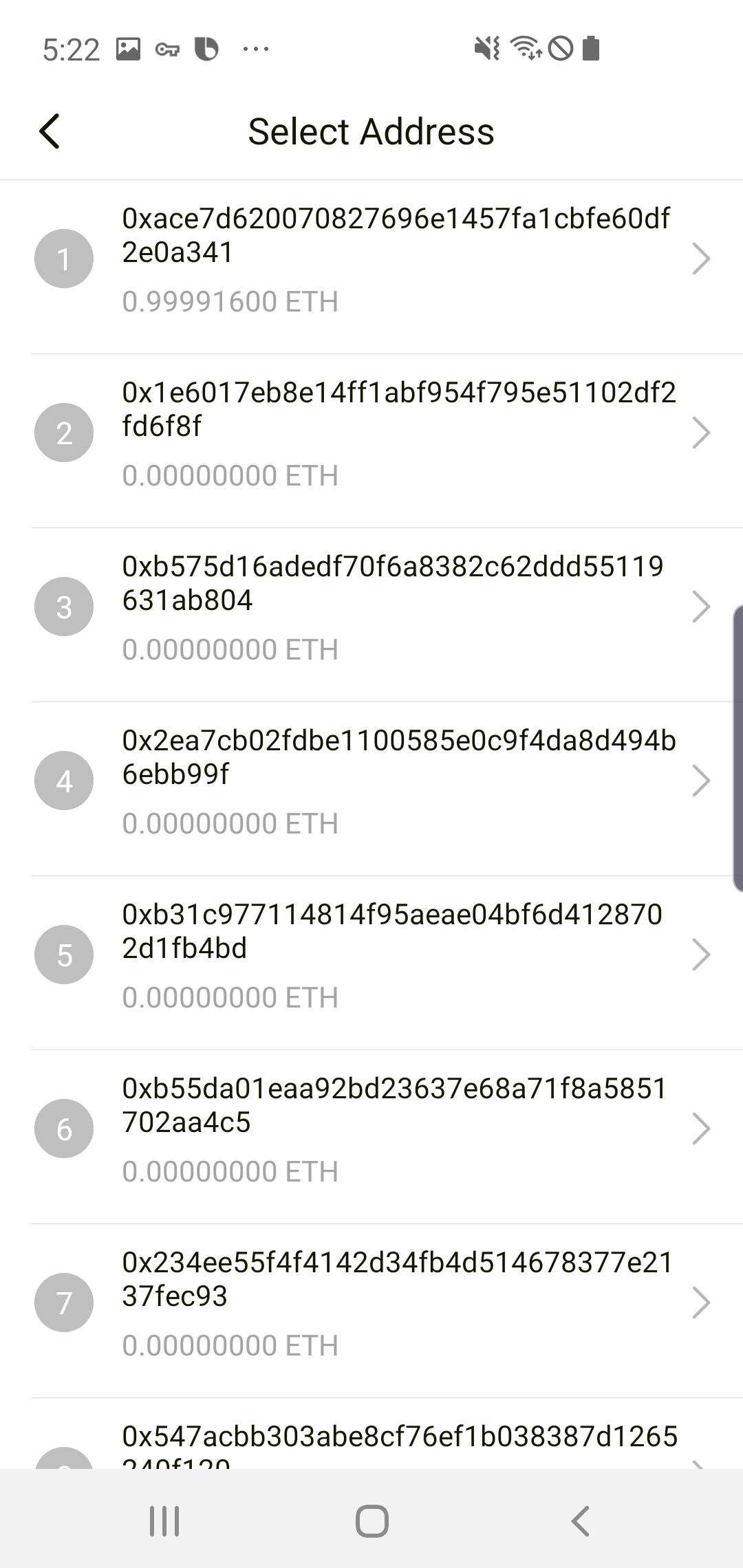 3. Click Transfer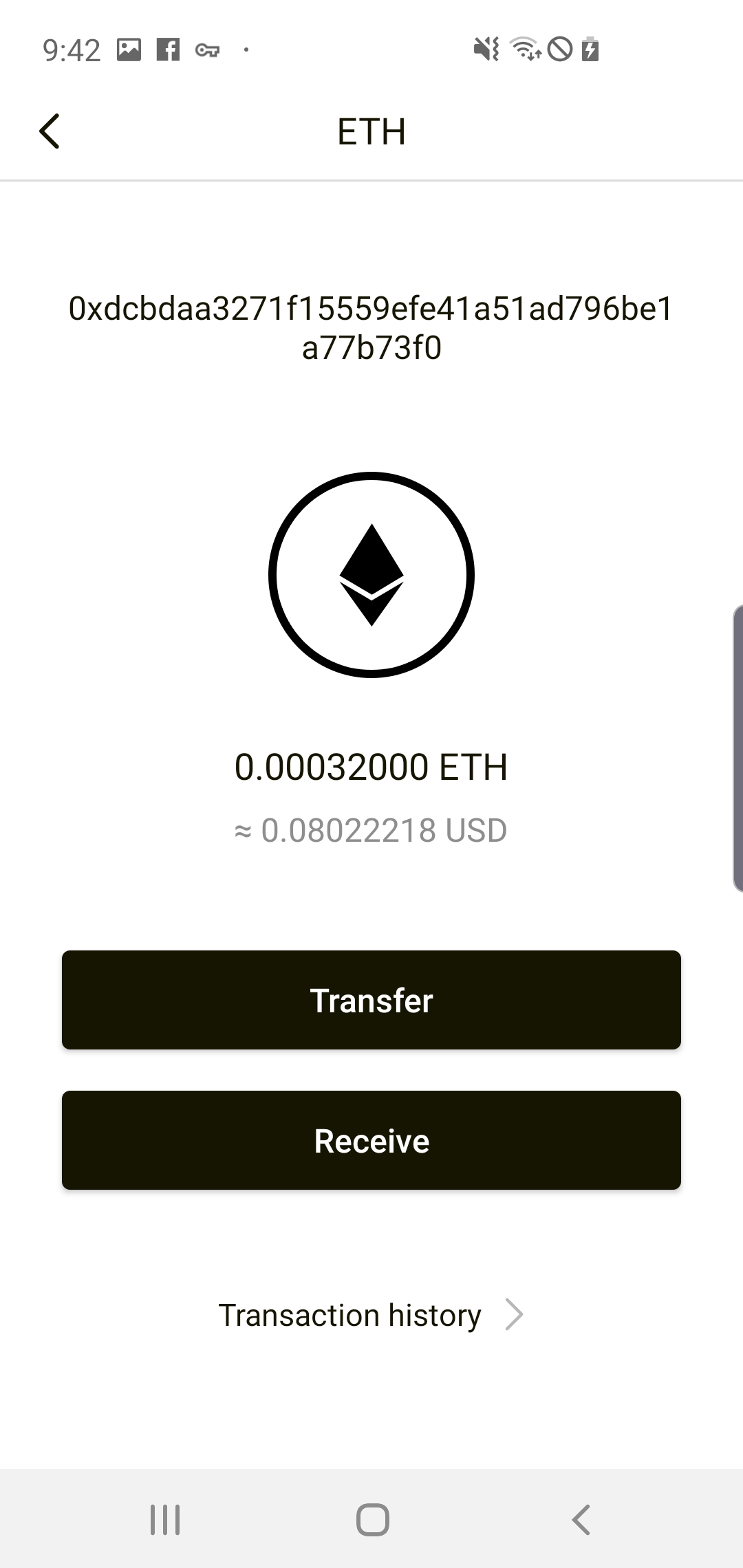 4. Input all info and proceed.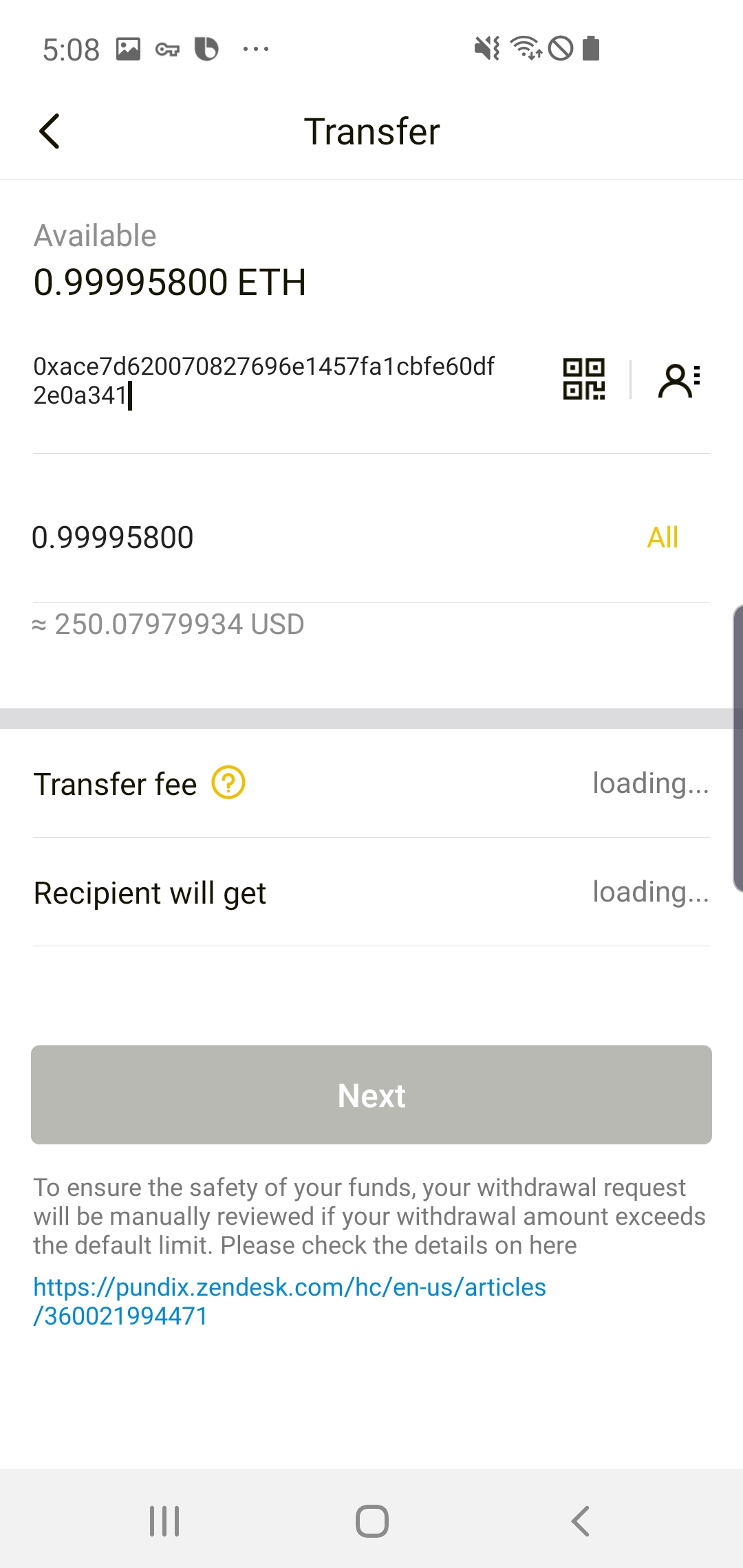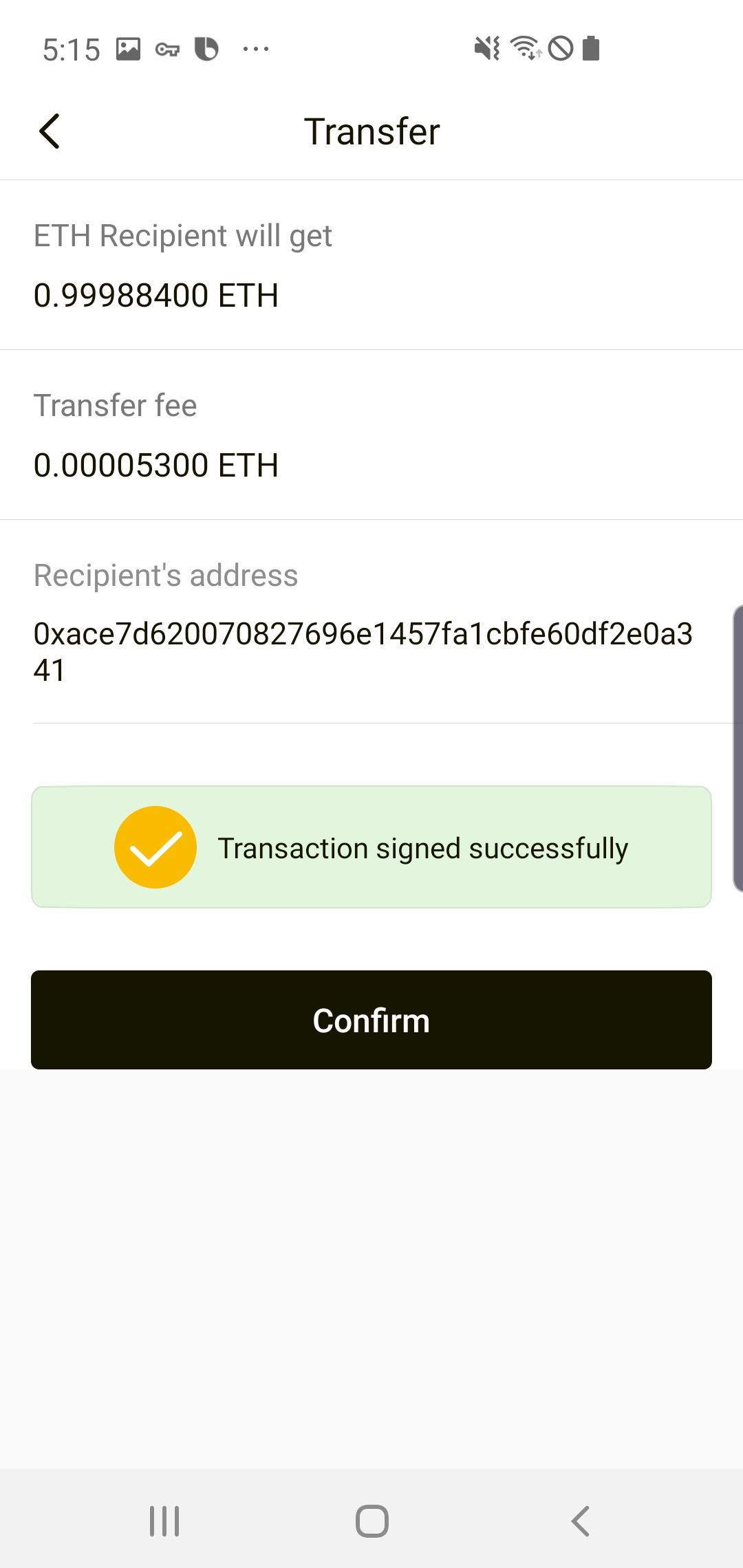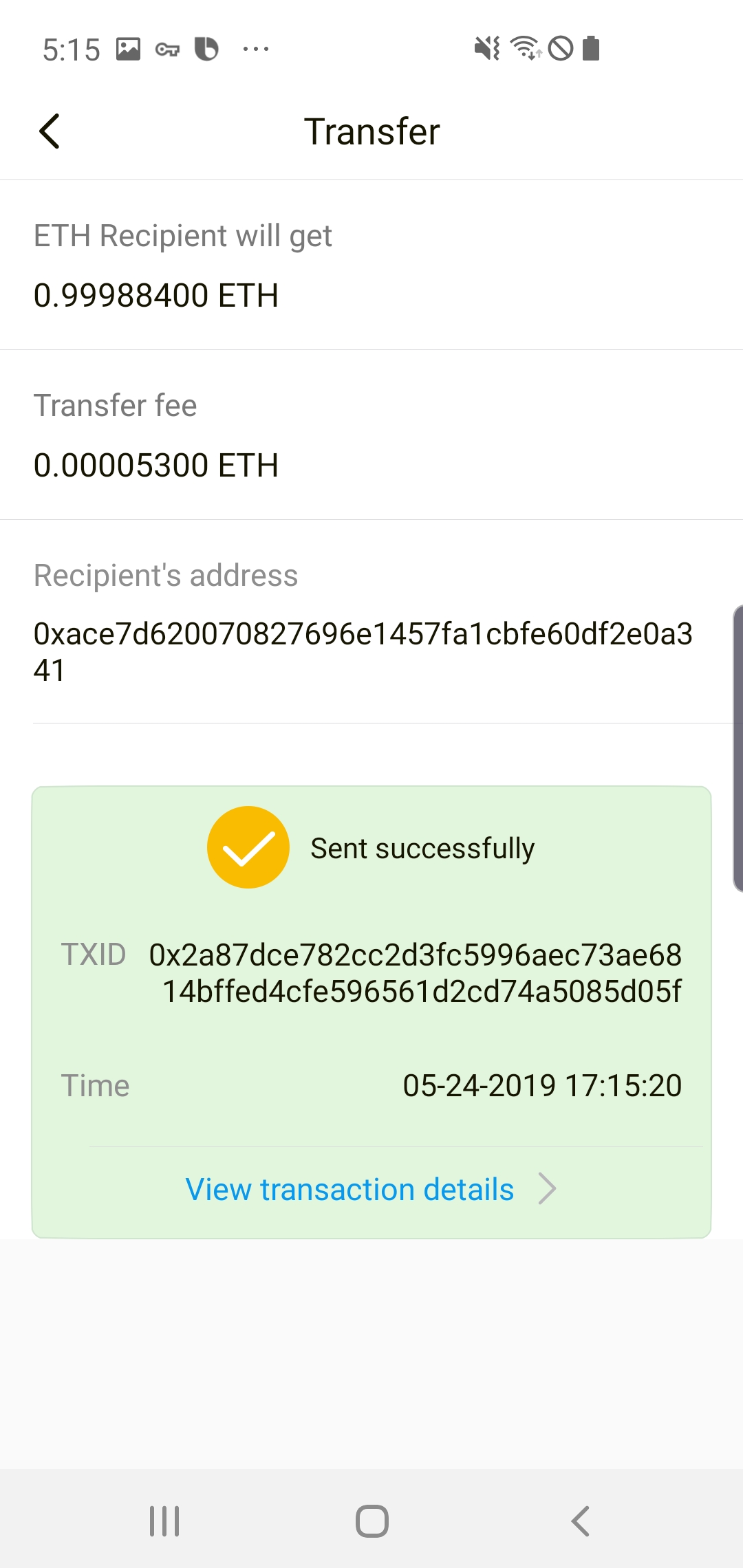 Receive crypto assets
1. Click ETH.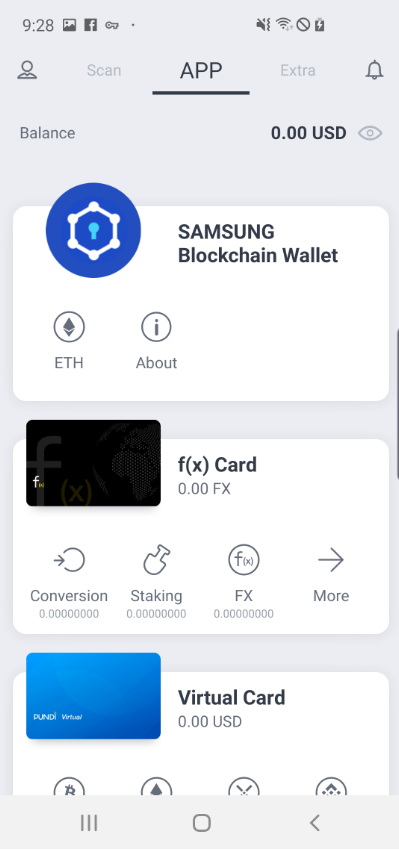 2. Select an address.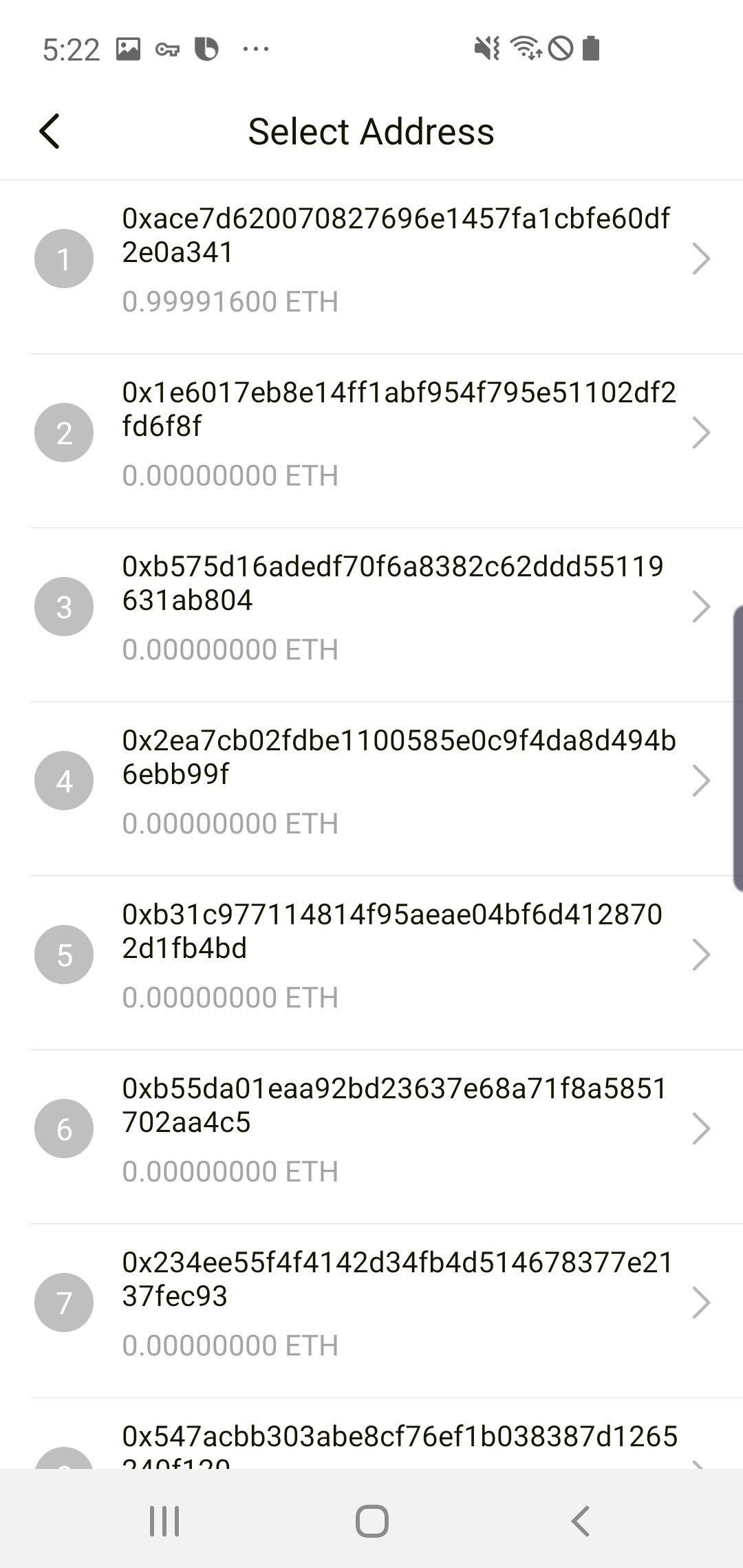 3. Click Receive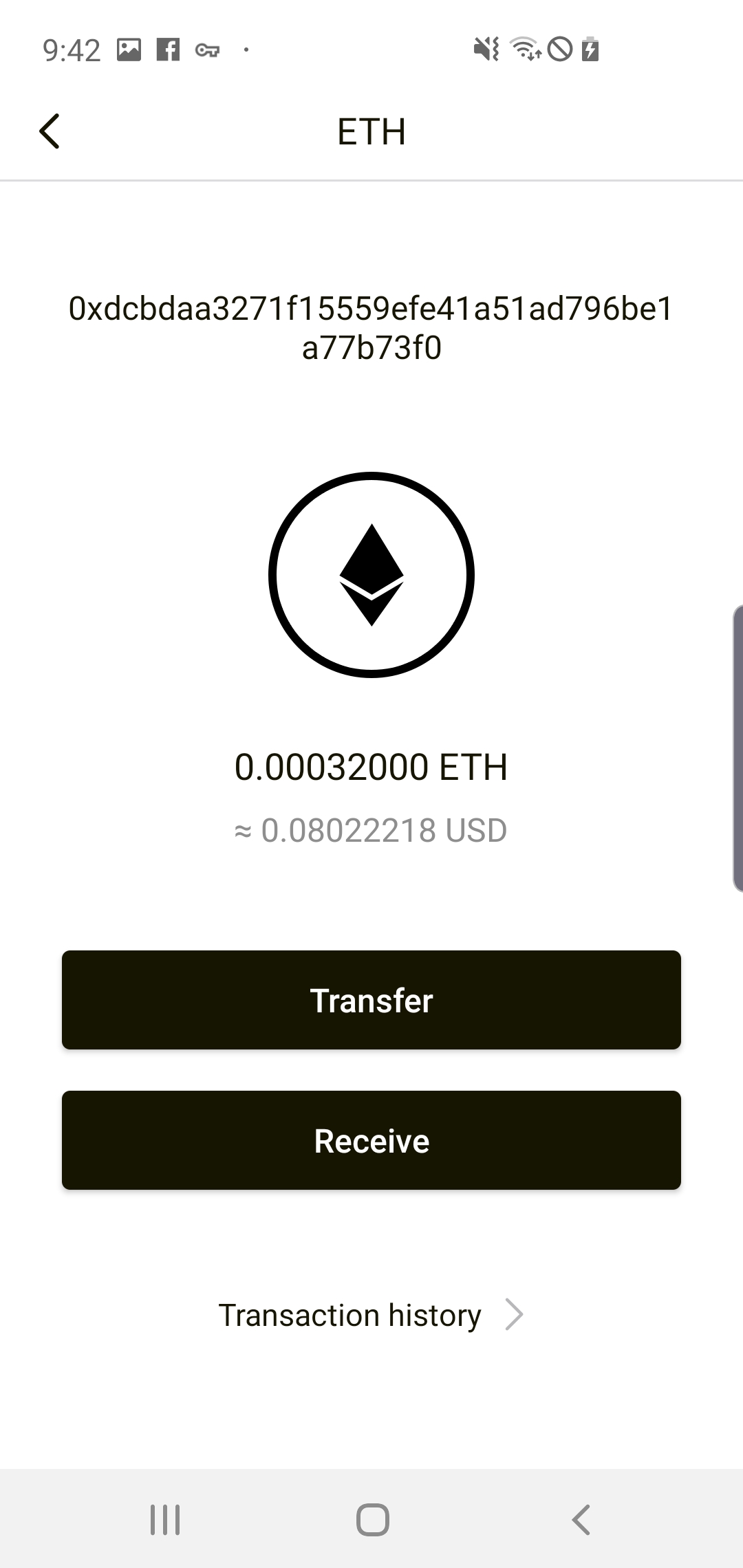 4. Please verify that the address shown on your XWallet matches the address shown in Samsung Blockchain Wallet.
Copy and share the Address with the person or service that will transfer to your account. Make sure you double-check the address even if you copy and paste it.