Make sure you have NPXS in your XWallet. You can read the detailed instructions of how to deposit NPXS from an exchange or from your private wallet here.
(Please do not send your NPXS to an unsupported token address in XWallet. For example, sending NPXS to BTC, ETH, BNB, or f(x) deposit address will result in the loss of your tokens.)

1. Click "Card" and choose NPXS in the f(x) card.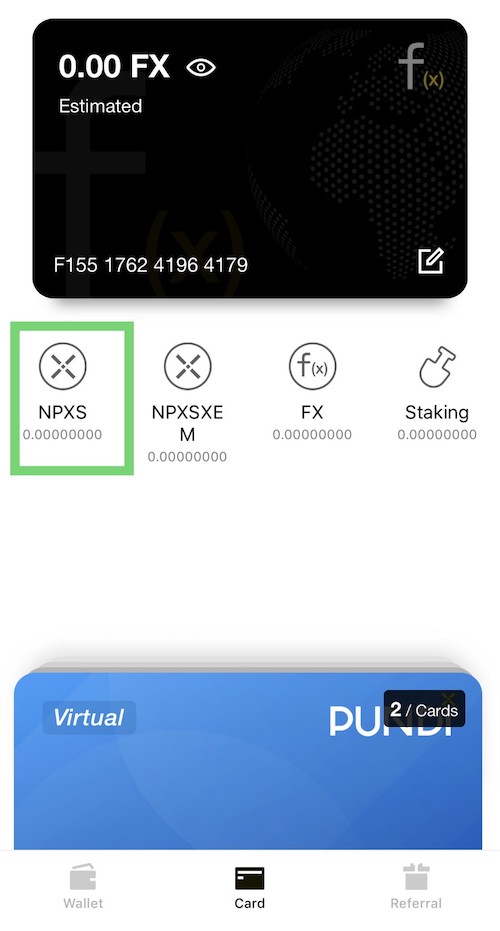 2. Click "Transfer" under "Cloud account" to go to the internal transfer page.

3. Enter the NPXS amount to transfer. The internal transfer will take place immediately.