We've received reports about scammers impersonating the Pundi X telegram admins to send direct messages to people, asking for verification codes and transferring tokens. Below are the examples: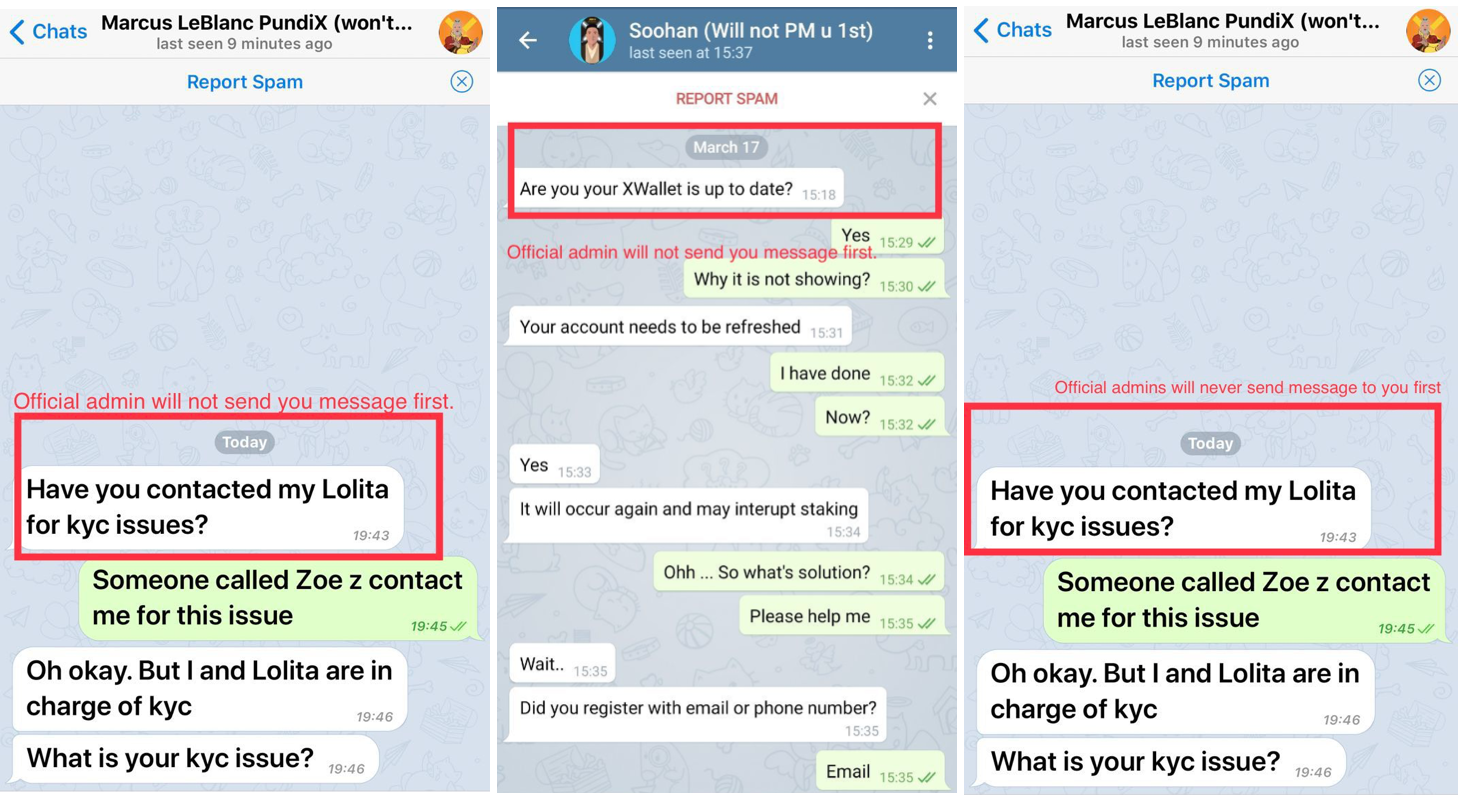 Unofficial telegram groups
There are also groups on Telegram impersonating the Pundi X brand or Pundi X products with fake admins in charge. Please note that the groups are not hosted by Pundi X. The admins in this group are all fake and impersonating Pundi X official admins. Please report and exit if you have joined. Never give out your verification code or any personal details. If you have any questions about KYC process in the XWallet app, please write an email to xwallet@pundix.com. This is the only way to get official answers (and xwallet@pundix.com will not send you messages first). Stay alert and do not fall for it.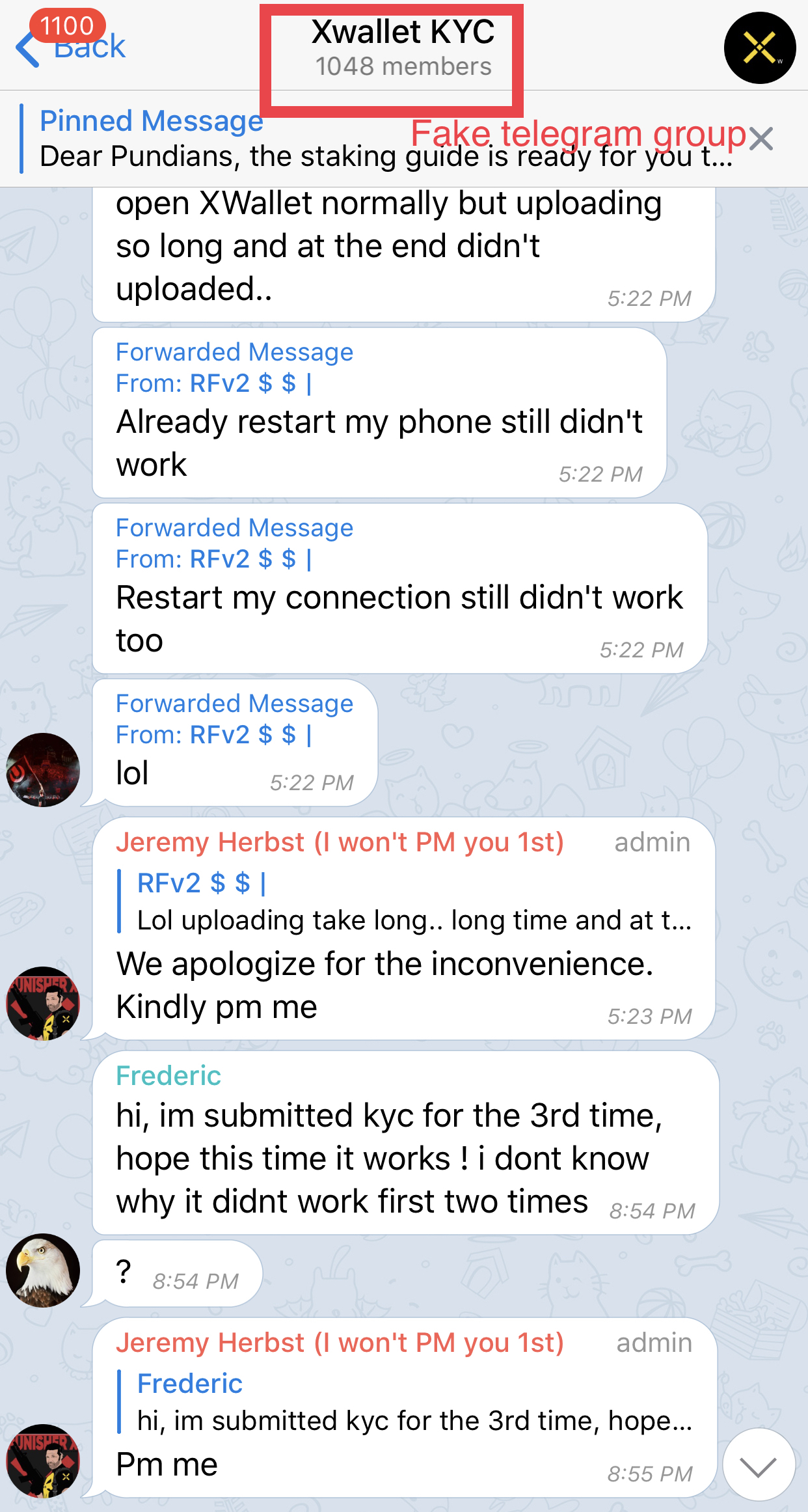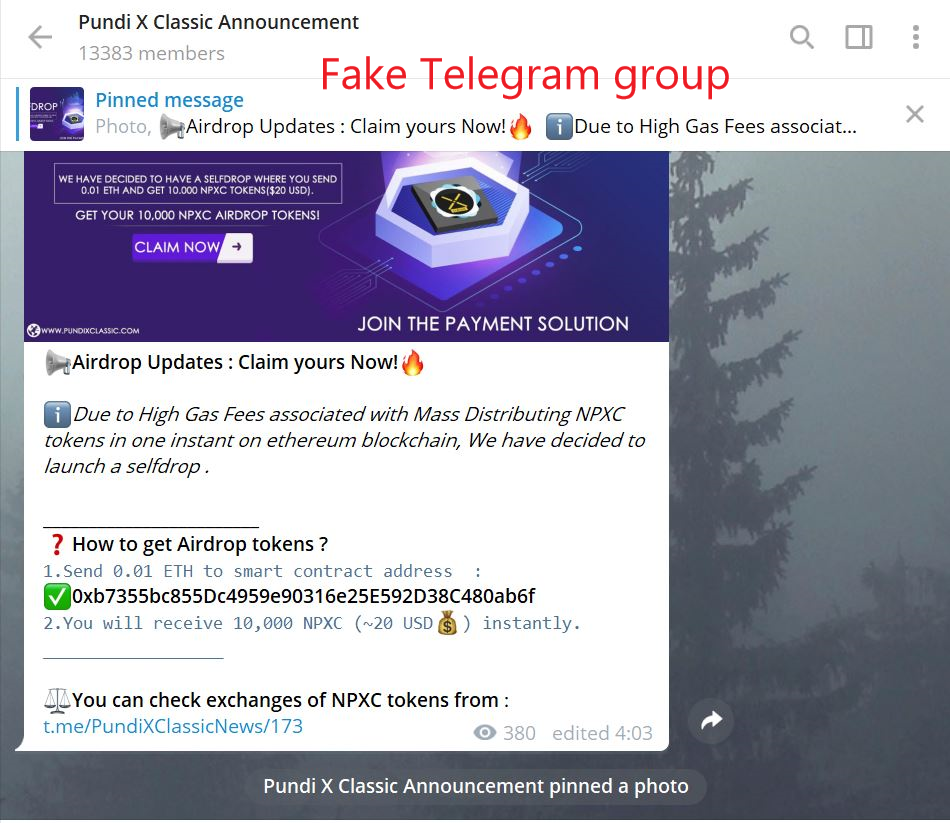 The official Pundi X admins v.s. the fake admins
Here is how you can find the difference between the official Pundi X admins and the fake admins. The name of the official admin will appear as 'username' when you click their telegram profile. The fake ones will show the name under 'About', 'Bio' and other non-username categories.