If the phone number / email is still available, You can change your email/phone No. by following the steps below:
1. Open your XWallet app;
2. Click the human icon on your upper left hand side;
3. Click on 'Settings'>>>Choose Email or phone No. you want to change
4. Enter the info on all the blank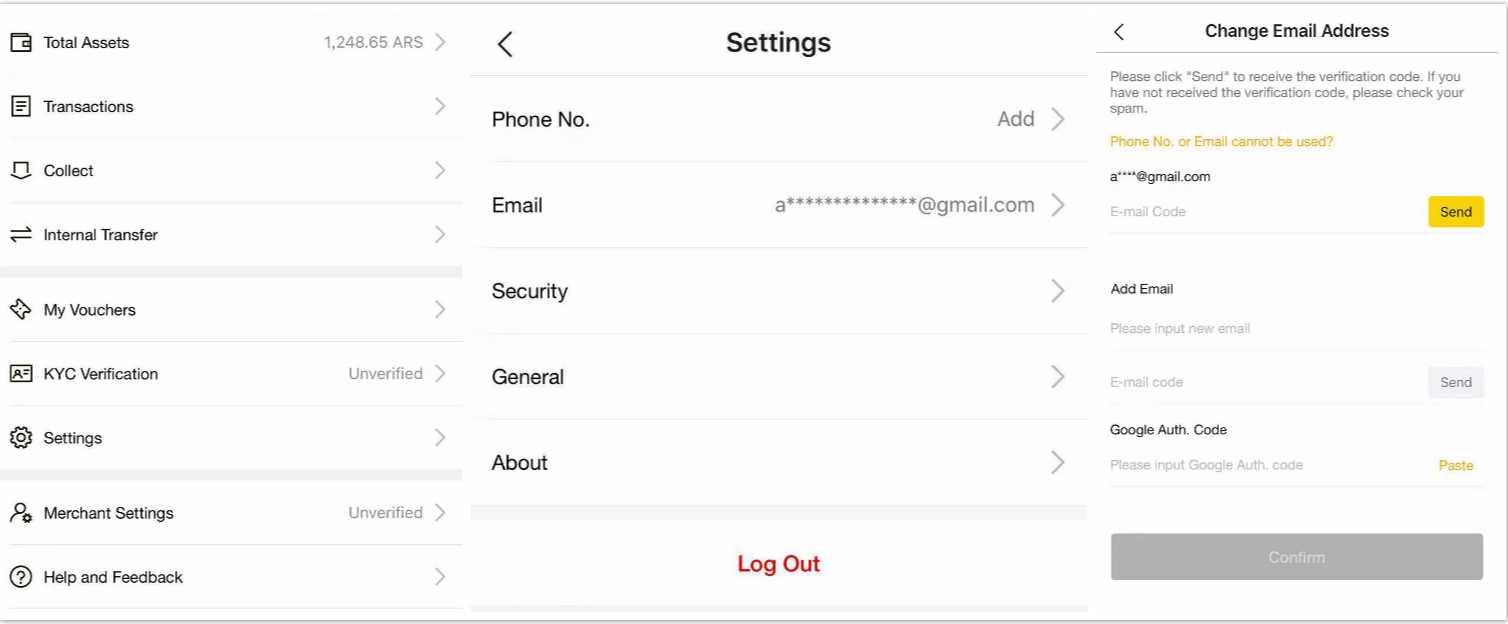 To make the change, you need to know your actual payment password. The new one must contain 6-digits.
If the phone number/email is unavailable anymore, here is the flow and procedure for changing:
You should verify the KYC in XWallet already(if not verified, you may log in with old number/email and password to apply for KYC). Here's a guide for how to get KYC verified
And there are additional documents we also need you to provide to prove your ownership of the account:
1. Photo of your Passport page or ID document(used in KYC)
2. A Selfie Photo with your Passport page or ID document(used in KYC), together with a handwritten note with "XWallet + Change my account phone number/email from xxx to xxx + Current date"
3. A screenshot of your 'Me page' (click the human icon on the left top corner)
4. A screenshot of your latest deposit & transaction history
5. Your old number/email: XXX and your new number/email: XXX
It needs at least 10 workdays to be resolved. Plz wait patiently.
Note: Any account making this request may be subject to additional review or scrutiny as deemed necessary and we reserve the right to reject any requests for security purposes.
Pundi X Support Team