Transferring your digital assets to the XWallet
1. Go to " XPASS " and choose the virtual card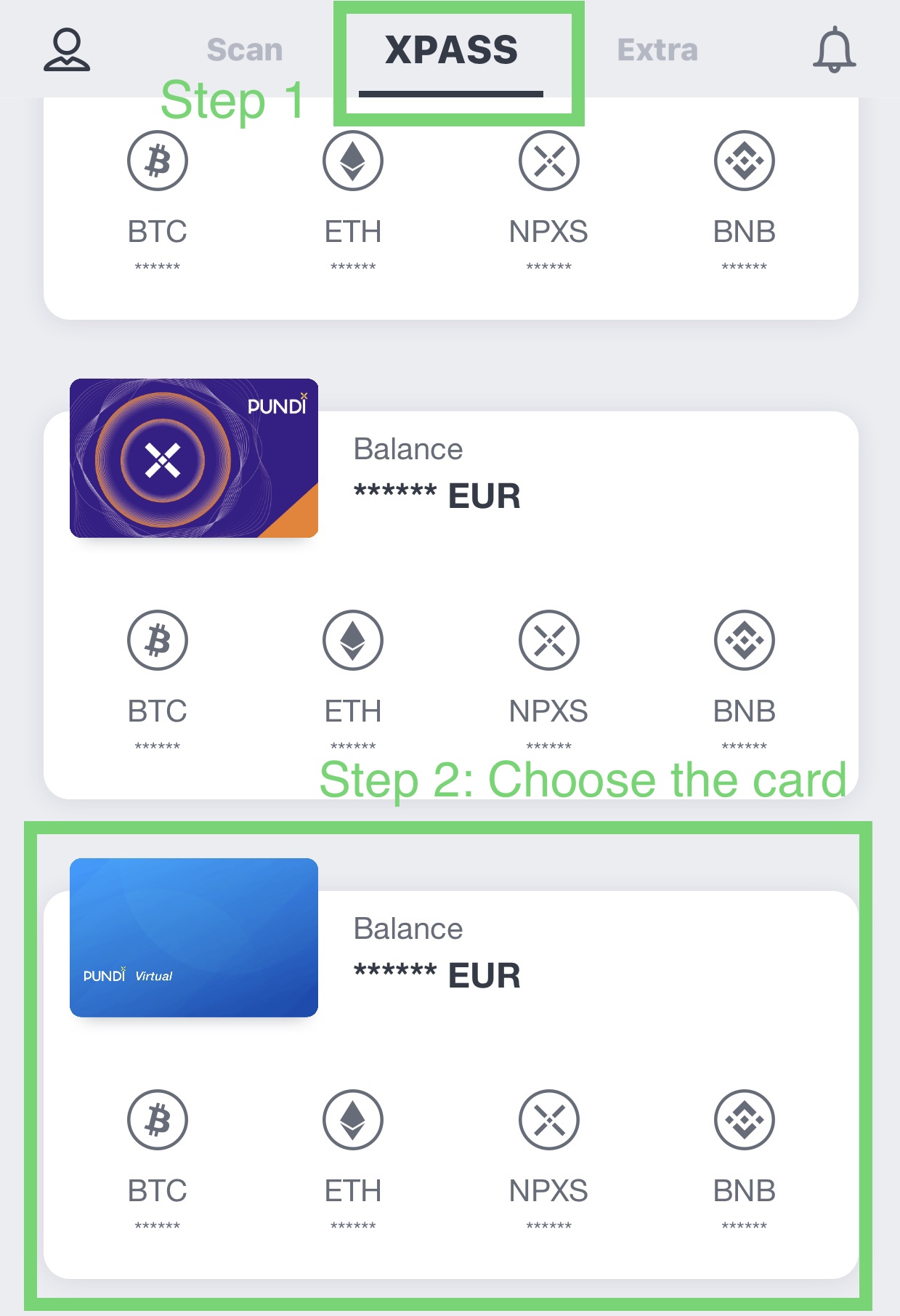 2. Select the type of coin you want to top up. In this example, choose 'NPXS' to top up.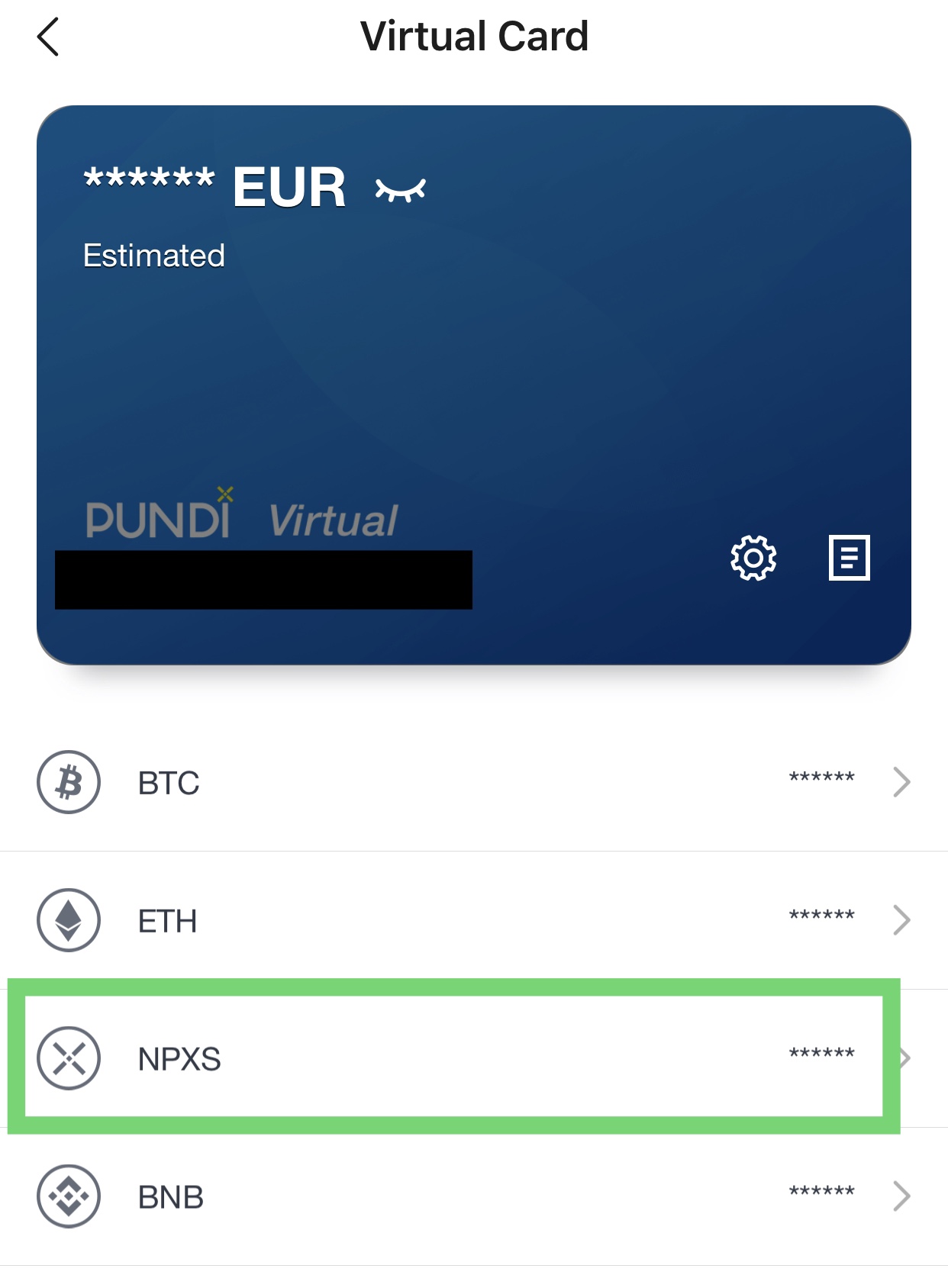 3. Click 'Receive' and choose 'View address'.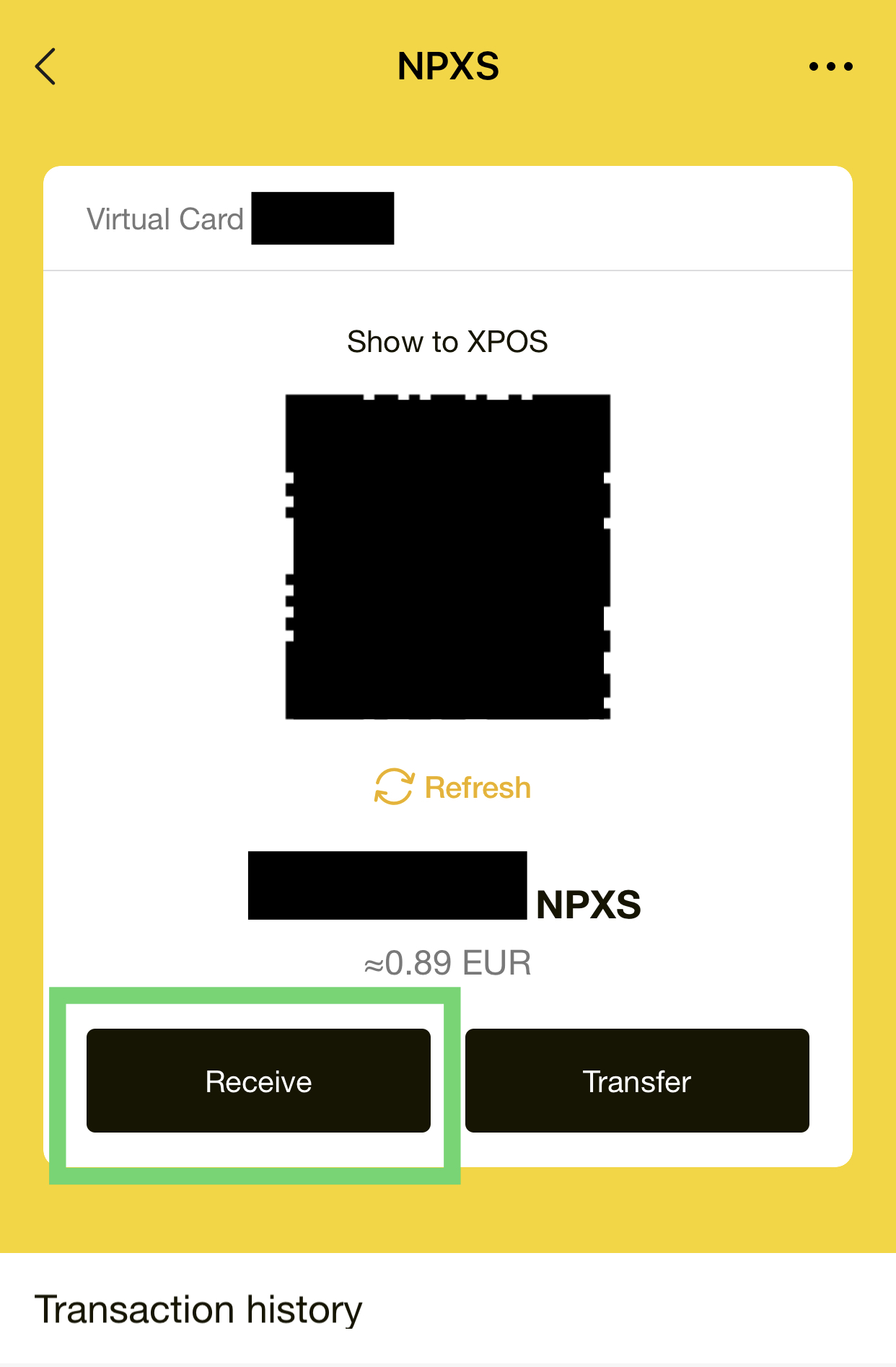 Please read the words in red before you send tokens to XWallet.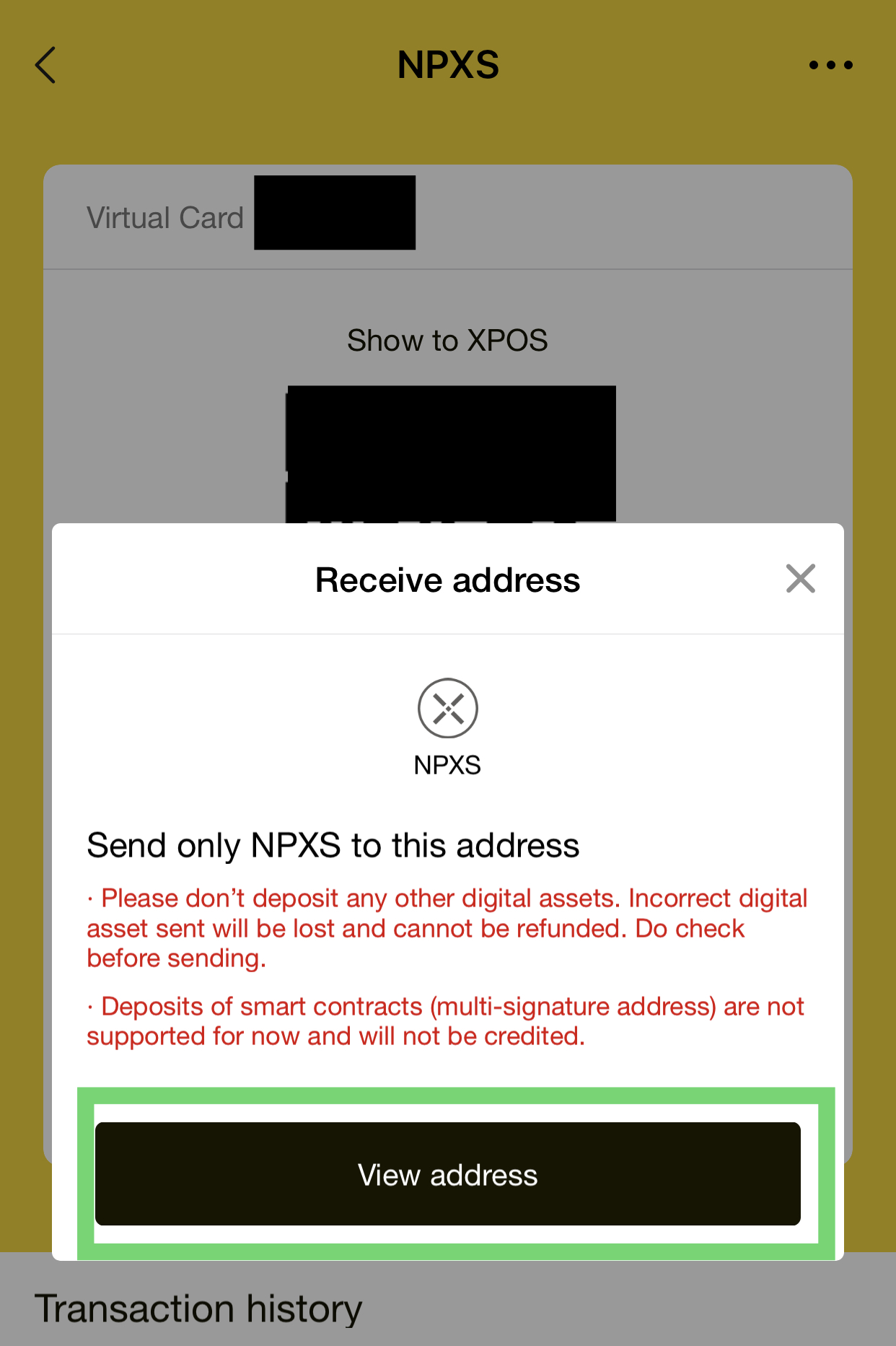 4. Copy the receive address or scan the QR code to top up.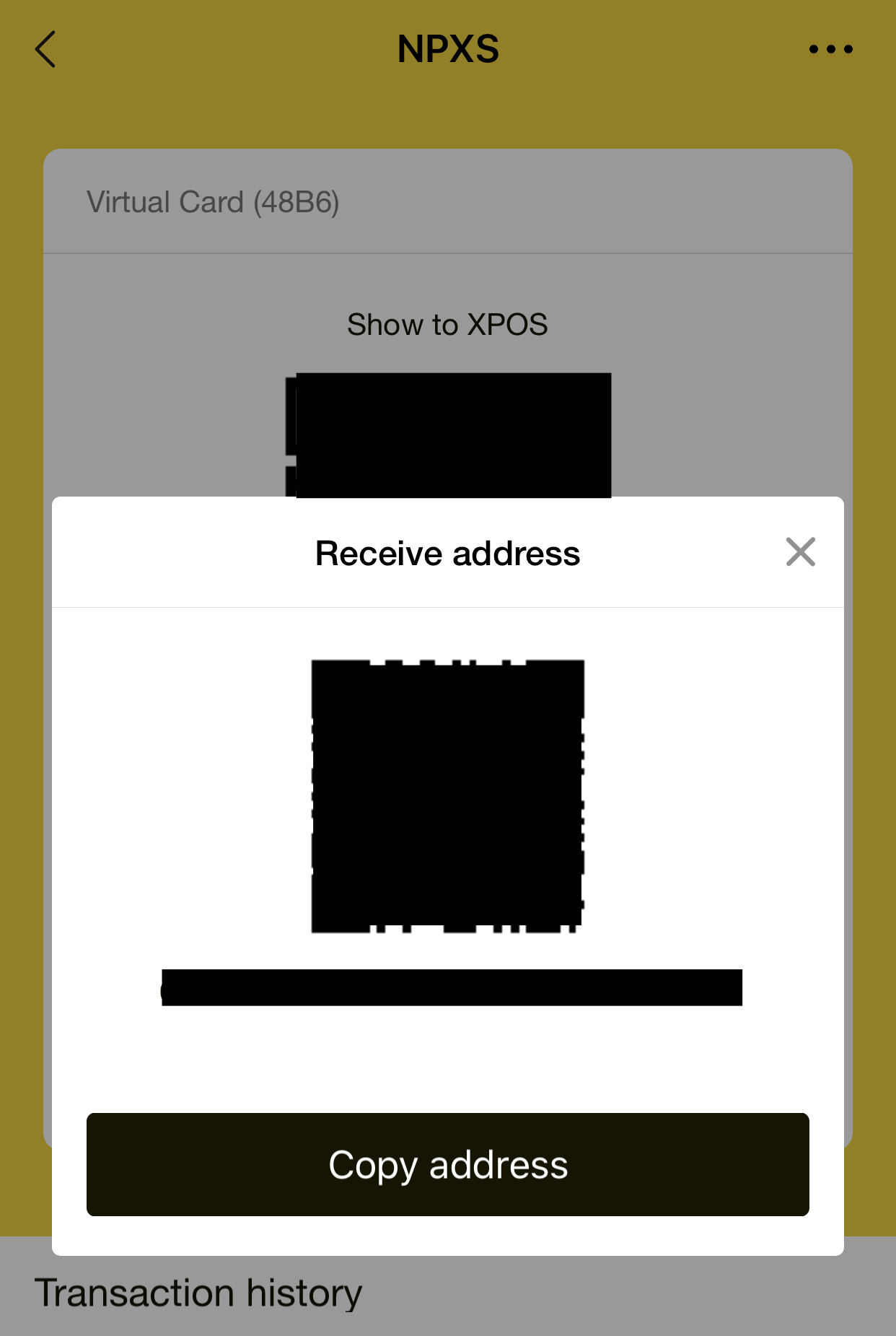 5. Use your other wallet, choose the correct type of cryptocurrency and insert the XWallet top-up address to make the transfer.
From the XPASS Card to the XWallet
1. Add your XPASS card to the XWallet app.
2. Click the type of coin on the XPASS card. In this example, choose NPXS.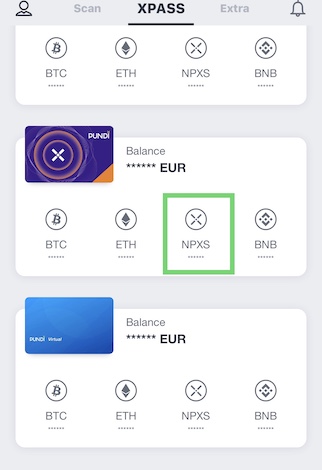 3. Click the three dots icon on your upper right hand side.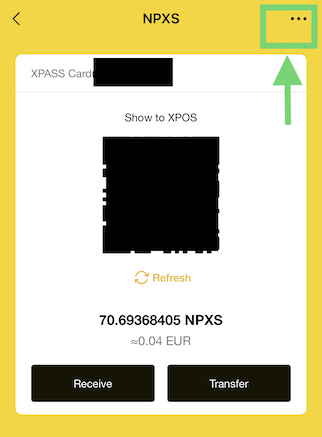 4. Click 'internal transfer' from the menu.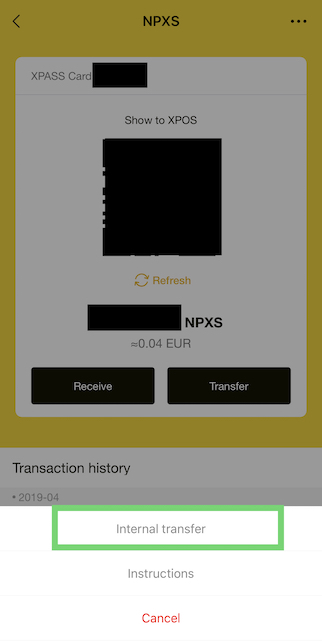 5. Select the XPASS card you want to transfer the tokens from.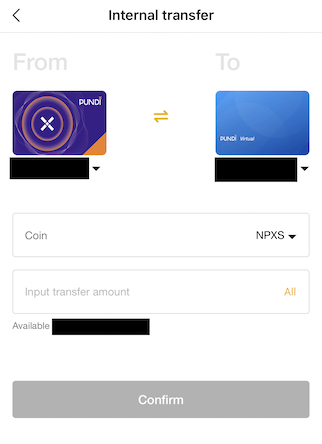 6. Enter the amount and click 'Confirm'. The transfer will be completed instantly.