Make sure you have the XPOS version 1.03_Beta_202210252115 and above
Let's look at the steps below for how to receive a USDT payment from a user's private wallet via the TRON chain on your XPOS.
1. Head to "Cashier Pro" and input the amount of payment you would like to receive.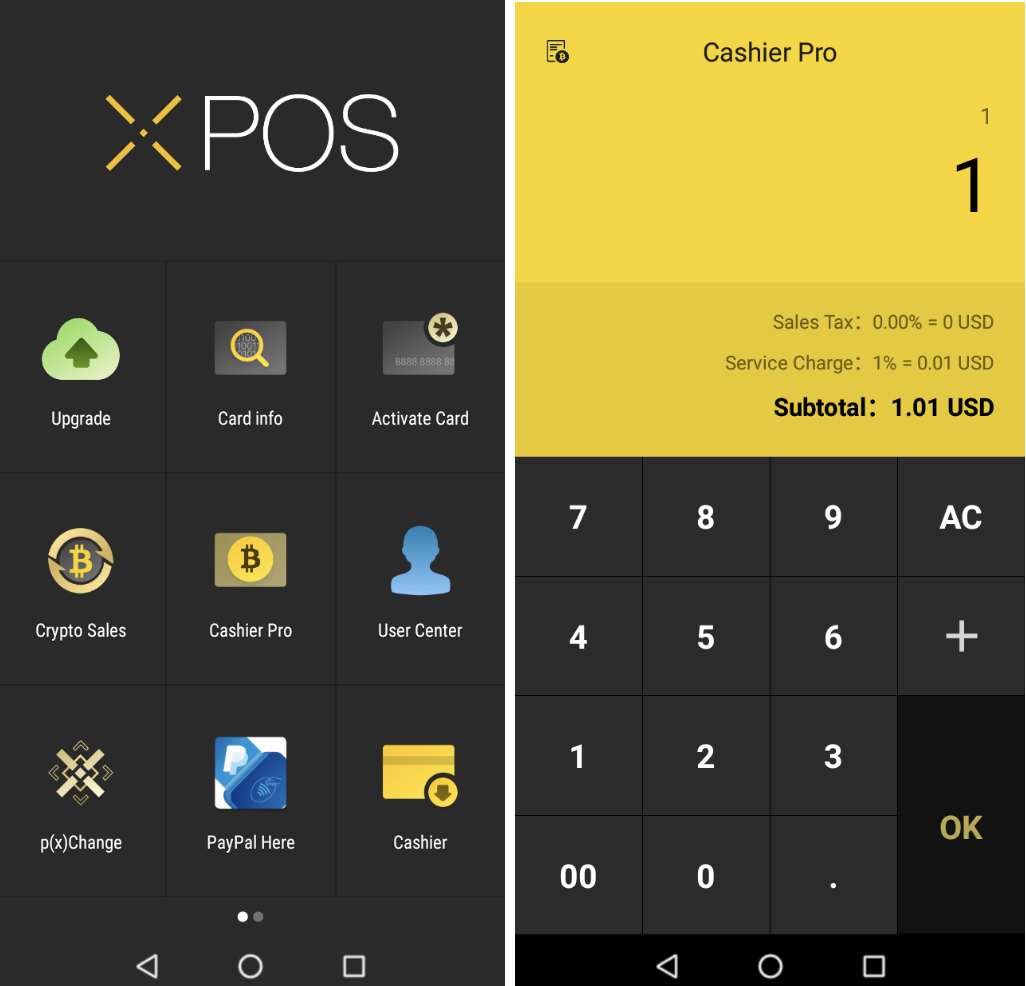 2. Select "TRON"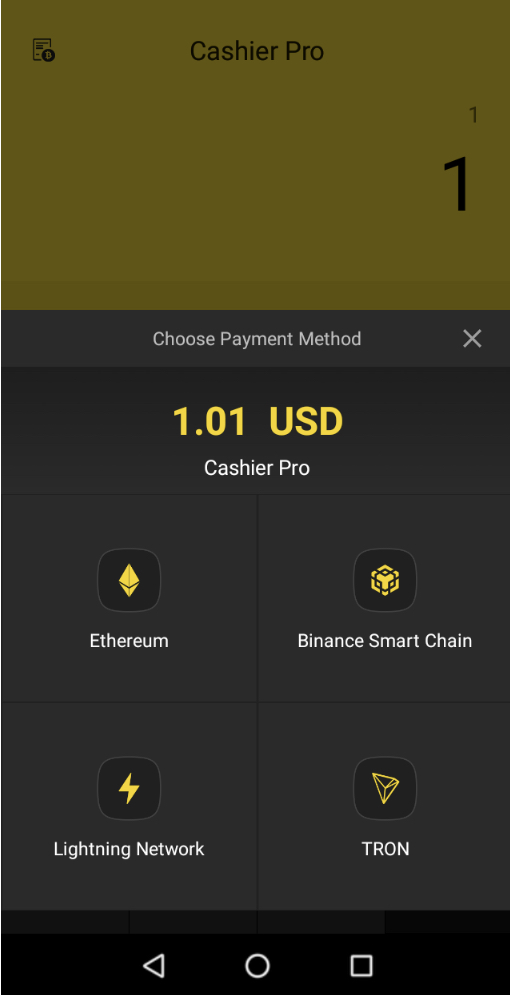 3. Select USDT and ask your customer to confirm the amount and rate, then go to the next step to see the payment QR code.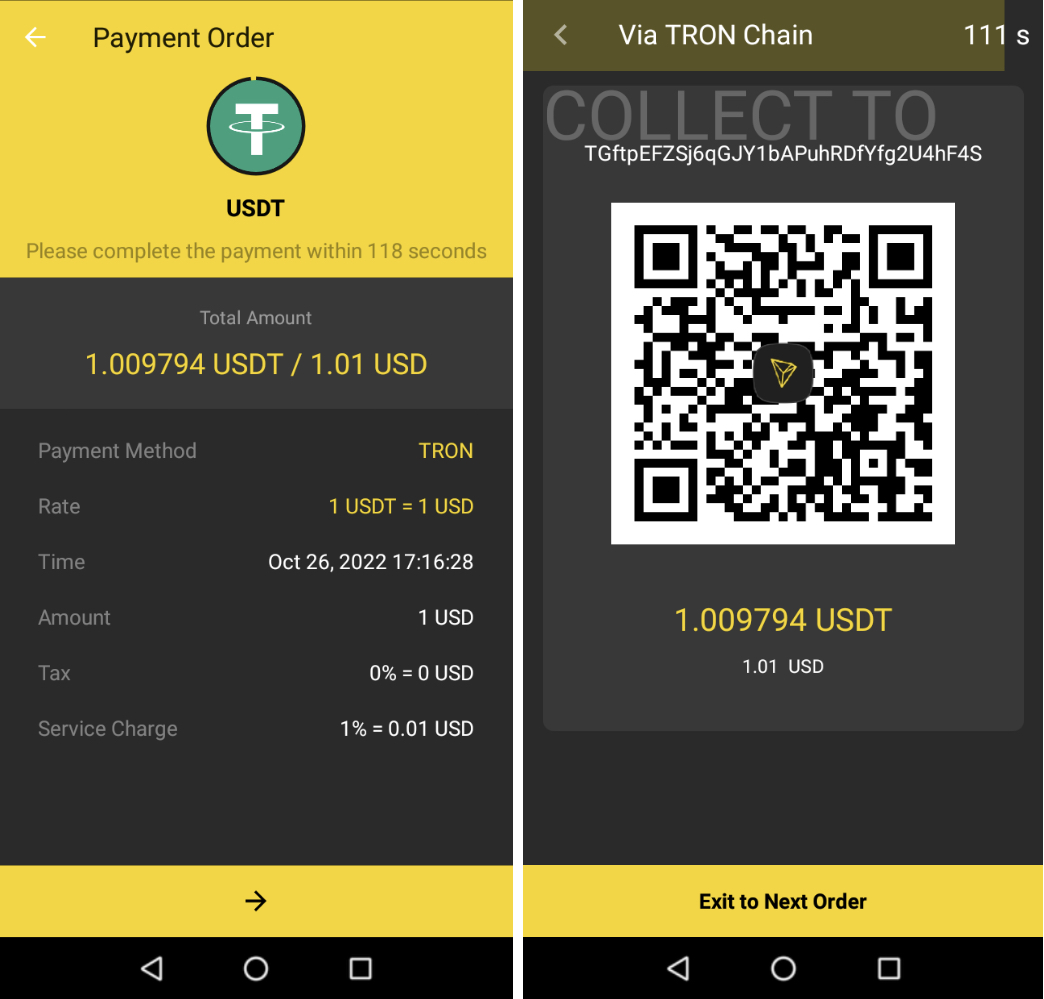 4. Ask the customer to find USDT TRC-20 in their private wallets and select "Send", input the payment amount on the XPOS.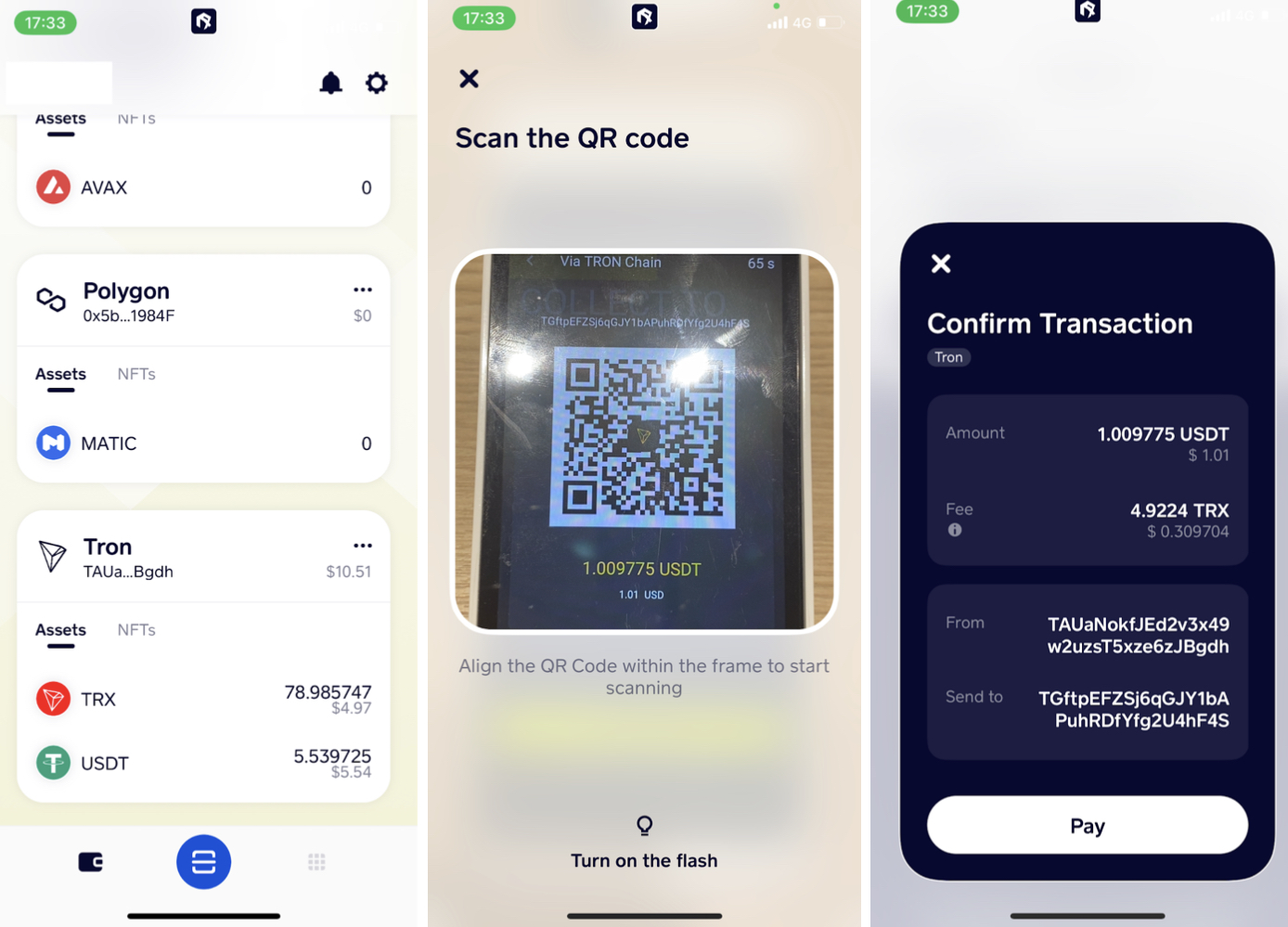 5. Scan the QR code on XPOS and confirm the payment.
Please wait for the confirmation page to come up which shows that your XPOS successfully receives the USDT TRC-20 payments from the customer's private wallet. The payment will be automatically converted into stable coins in USDT or DAI that you have set.